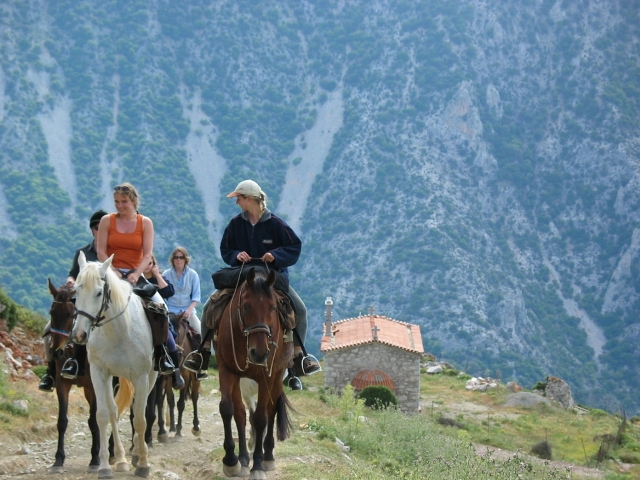 Greek islands are an unexhaustive source of inspiration when it comes to creating interesting and always exciting programmes for a tourist.
The islands are fascinating all the times and almost always promise different exotics. People grew a habit to visit the islands during the summer season and take their holidays there because of the sea. It is only rarely that we think of going to an island for reasons other than relaxing on the beach for a week or so.
KALAMAKI TRAVEL, a Greek agency with a registered office on Crete will use its three-day programme to take you through the natural splendours and the second most beautiful gorge of the Island of Crete which is every season visited by hundreds of people who enjoy hiking and the nature. The countryside that surrounds you is magnificent and the tour does not need to be overly exhausting, namely, lasting for two hours, it can be tailored to everyone's specific needs.
After such a programme starts on the island, on the second day after you arrive to Crete, the trekking ends up with a lunch in a traditional tavern near the Imbros Gorge. The menu will be especially composed for you to be able to taste the flavours of the local area. Taking it easy in the restaurant is followed by an even more appealing rest on the most beautiful beaches of Crete: nothing can be more enjoyable than this after you have been active outdoors and had a large meal.
A visit to this island cannot be imagined without involvement in water sports. Therefore, on the second day you will join in the Crete Island's Olympics! You may organise competitions in water polo, sand volleyball, swimming with horses and horse riding in water, kayaking, archery, futsal, etc.  In the end of this day you will see the City of Rethymno and have gala dinner in one of the club-restaurants listening to the sounds of the traditional music.