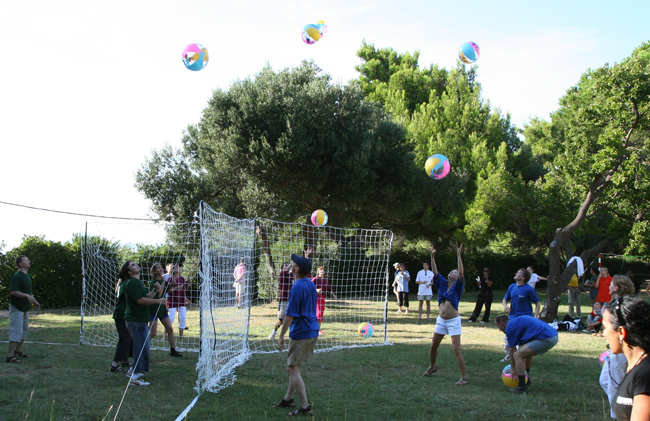 A reputable incentive agency offering wonderful ideas, RATHANEA DMC, pulled out of its large, 12 years old box of programmes, a genuine three-day incentive programme – Dubrovnik CEE Meeting of Roland Strategy Consultants in 2006.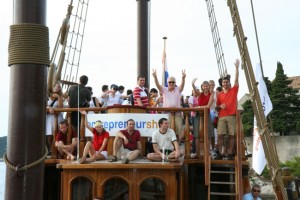 Namely, for more than 120 young consultants it organised a full package that included a video conference with Germany and Austria. Daily events were organised on the islands, whilst the evening ones took place on the shore. On the little island of Lokrum, just in front of Dubrovnik, the games without limits and the search for Duke's abducted daughter took place concurrently.
When his daughter was found, the Duke, as the head of state of the Republic of Dubrovnik, together with his entourage, declared the best competitors the honoured citizens of Dubrovnik and handed them the charters.
The games without limit were really funny considering that three teams at the same time played football using two balls, others played tennis holding apples in their mouths, some played volleyball with three nets, etc. The second day these venture grew more complete with a historical ship of Karaka from the 16th century which used to sail around the Elaphite Islands with their renaissance-style villas and stone cottages.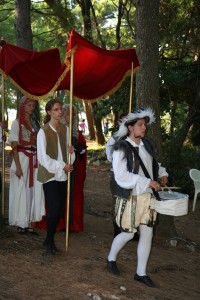 At the end of cultural sightseeing, Karaka anchored in a hidden little sand cove of Šunj on Lopud and visitors played sand volleyball, enjoyed fried anchovies and grilled fish and danced at the DJ's rhythm till dawn.
A dignified gala dinner with string orchestra took place in Sponza Palace, in front of the Roland's Column in the historical heart of Dubrovnik where the state notary, in the name of the Duke, distributed the charters of honoured citizen. On the third day, all 120 participants from 10 countries got quite emotional when they were to leave the Dubrovnik Palace Hotel and the City of Dubrovnik.