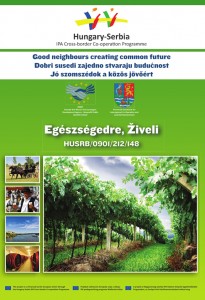 Formation of thematic tourist routes of kadarka, brandy and beer in Vojvodina and counties Csongrád and Bács-Kiskun in Hungary, as a joint product of the region, aims to open opportunities for specific tourism products of DKMT region to be found on  global tourist map. The idea is to increase the competitiveness of border regions and their involvement in tourism development through the thematic incentive programs designed for users of incentive travel packages, ie. mostly corporations, associations and individual travelers.
By creating a tourist routes of kadarka, brandy and beer in the DKMT region, the specifics of this multi-ethnic and multicultural area will be emphasized, with special attention to the fact that this region should be recognized by the brandy, wine, beer, food specialties, specific ethnology, cultural offers and above all, hospitality.
On the occasion of the project realization, the provincial secretary for Inter-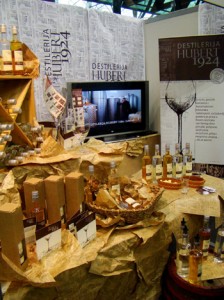 regional cooperation and local government, MSc. Dr. Tomislav Stantić, said that one of the priorities of the Government of AP Vojvodina is tourism development that is created on a platform of inter-regional cooperation through the DKMT projects. This is also in the synergy with the Tourism Development Strategy of Serbia, which defines the development of thematic routes.
Through the activities that followed this project, the potentials and resources were recorded, stakeholders were gathered,  and co-operation with producers and tourism organizations was established, the web site, travel brochures and restaurant guides were created, as well as tourist passport that will allow tourists to reach the discount destinations. Planned activities are also the shooting of a promotional film, as well as organization of study trips for journalists. These are just some of many marketing activities pursued to present destinations on thematic routes of kadarka, brendy and beer in order to create an image of the tourism product and to encourage the future users of these packages to become true ambassadors of the first incentive packages in the DKMT Euroregion.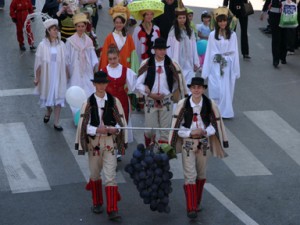 Specific travel packages that will include destinations in Hungary, Serbia and Romania for a period of 3 to 8 days will be created, and they will be offered through specialized travel agencies. These packages of products fit perfectly into the system of incentive travels as they follow the example of "value for money", represent an innovative product in the DKMT region that offer special combination of culture, industry, heritage, folklore, gastronomy and events, and are especially adapted to the type of   incentive travel users, ie. corporations and associations.
Project "Egészségedre, Živeli", therefore, tends to motivate tourists, through touristic attractions of various countries of the DKMT region, to travel from one destination to another, following the thematic routes. Although this is not the official position of the European Union, this approach proved to be a great stimulate for tourists and through a strong marketing activity, great success of this project can be expected.