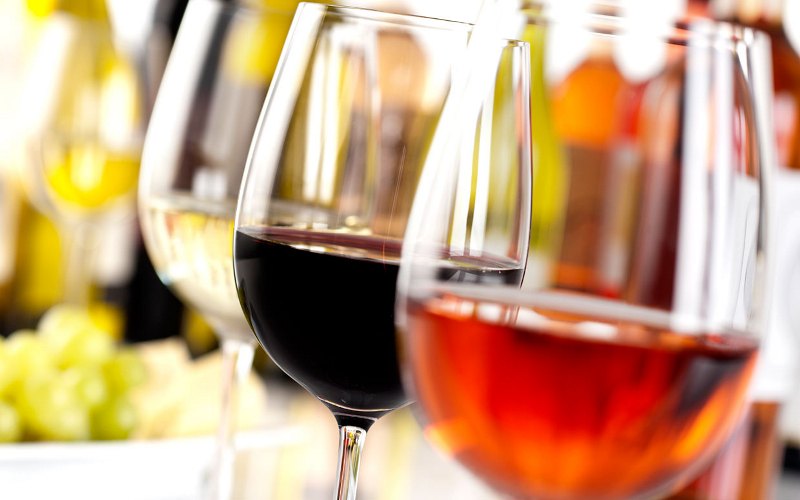 Sommelier as a Profession
Emerged in the late Middle Ages, Sommelier as a profession have evolved and developed together with gastronomy and restaurants, and their connection has become inseparable and necessary, resulting in the top gastronomic experience.
Sommeliers today are not mere sellers, tasters and judges of wine, but they are the conductors of food and wine marital harmony in restaurants and hotels.
They will often give you accounts of varieties of grapes used for wine making and reasons why grape varieties have a different wine character, but also a sommelier plays a big role in selecting and matching wine varieties with different meals. Their job is not to meddle in the tastes of guests, but simply to adjust their tastes to the recommended wines.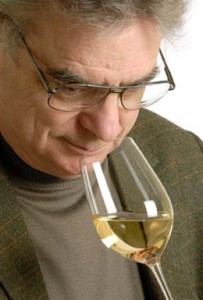 The largest expansion of professional Sommeliers took place in the 1970s due to the development of tourism. Today, there are around 90,000 professional Sommeliers in the world (of whom 30,000 are women) who, apart from working in hospitality industry, play their role in other commercial structures: major distribution systems, specialized shops, wine galleries…
The Serbian Sommelier Association (SERSA) was founded in 2003 and today it gathers over 80 members and a lot more friends, associates and partners. The Serbian Sommelier Association provides various educational programmes both, for the professional Sommeliers and for the wine connoisseurs. In almost all European and world countries, a lot of attention is paid to the education of sommeliers. Wherever the wine tradition has a big influence and the wine culture has a long tradition, there are also modern schools for the training and improvement of Sommeliers.
In our country, a group of young, but very experienced professionals in wine culture have founded the Serbian Sommelier Association and are keen on sharing their knowledge with younger Sommelier members and wine connoisseurs. So far, the Association has organized 4 official competitions for the best Serbian sommelier, and in addition SERSA has organized numerous aids, events and competitions.
SERSA is also a co-organizer of the Belgrade Tourism Fair where it organized BeoWine Fair in February 2010, including the traditional competition for the best Serbian sommelier, which was won for the second time in a row by Ms Đurđa Katić, who represented SERSA in the world championship for the best Sommelier in Chile in April this year, organized by the International Sommelier Association ASI, with SERSA as one of its members.
For wine connoisseurs, the Serbian Sommelier Association organizes, in addition to educational workshops and lectures, "Time with Wine" adjusted to the wishes of the group attending the workshops. These programmes focus on presenting to connoisseurs the varieties of wine made of grape varieties from various regions and how they are matched with food.
"SERSA has a great cooperation with all associations in the region. In 2005, we supported through our workshops the foundation and set up of the Macedonian Association in Skopje. Also, by cooperating with Slovenian and Croatian Associations we often visit their wineries. We visit and attend all seminars, congresses and conferences, either in the region or beyond as much as we can, and we never miss the events organized by ASI since it is also part of our international obligation although it is free and I daresay at the same time the greatest pleasure.
We have organized wine competitions, sommelier competitions,  Wine Challenge Cup, Beowine Fair 2010 and the regular half-annual Assembly sessions and two-year congresses are part of obligations under our Articles of Association", says the SERSA President, Miroslav Radojčin.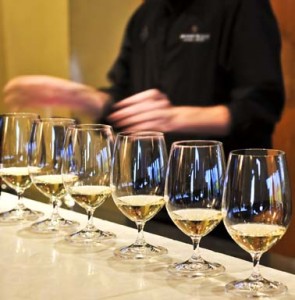 From 10 – 15 April this year, the World Championship for the best sommelier was held in Santiago, Chile. The Chilean region has a long viticultural history for a New World wine region dating to the 16th century when the Spanish conquistadors brought Vitis vinifera vines with them as they colonized the region. Although Chile is a relatively small country when it comes to wine, it has been developing very quickly. The number of wineries has grown from 12 in 1995 to over 70 in 2005, accounted for in the thousands and thousands of hectares. Chile is now the fifth largest exporter of wines in the world, and the ninth largest producer.
Preparations of 13th world's best sommelier competition began more than a year ago. The delegations consist of the Presidents of the various national Sommelier Associations, the best sommelier from each country, and the most prestigious wine writer of that country.
Serbia was represented by two-time champion Ms Đurđa Katić, who enrolled on the sommelier course in Belgrade in 2007 having discovered a stronger even passion for wine! From that point on, it became her way of living.
"When I say 'passion' I refer to a lot more than the passion which is often talked about! Namely, the very idea and thought that from a single glass of wine you can blindly read all the specifics of such wine was something that I found absolutely fascinating when I attended the sommelier workshop for the first time some 6 or 7 years ago and it was then that I decided that I wanted it too! I knew it wouldn't be easy to learn, but I also knew it wasn't impossible, and that's how it all started".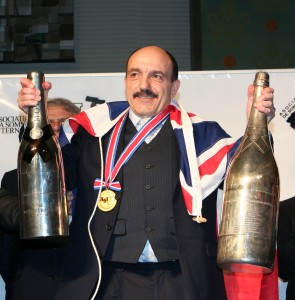 Serbia made a great impression given that apart from the three European championships since 2003 where SERSA had taken part, this was the first official world championship for Sommeliers where Serbia participated. As far as the countries in the region are concerned, Montenegro was also represented by Sommelier, Zoran Avramović, Croatia was represented by Klaudio Jurčić, and Slovenia with its best Sommelier, Sebastijan Pintar. Bosnia and Herzegovina and Macedonia still do not have associations and therefore they did not have any representatives in this competition.
Meanwhile, the country suffered earthquakes, but the preparations continued nevertheless. "For the Chilean association, but also for the entire country, it was a huge honour that we still made such a long way despite all the earthquakes and managed to come to the competition, exposing ourselves to potential risks", says Đurđa for SEEbtm Magazine. Fifty-two countries and their official delegations have been registered and they participated in the competition, which is held every three years. According to Đurđa Katić, to organize such an event is a most serious job.
"When you need to organize something like that at the other end of the world, provide good conditions, accommodation, the very competition, the visit to wineries, lunches, dinners … security…for 52 countries, only they can know how much they invested in all that. But they were wonderful hosts despite all they had suffered. The hotel accommodation was as great as everything else. You could feel how important we were for them as the very hosts welcomed us in each and every winery which few ever managed to pull".
1. Apart from the official presentation of sommeliers and delegates from each country, did you have a chance to see Chile? Did you have a chance to see some of the plantations?
Yes, we were taken on organized tours of the best wineries such as Casa Lapostolle, which is the very top in the world in terms of architecture and technology, followed by Errazuriz winery which is the icon of the wine connoisseurs, history and tradition in Chile. Montes winery too. What's fascinating about this winery, in addition to imposing vineyards, is that the entire winery was built according to the Feng-Shui concept which works incredibly. There's also Concha y Toro, which is perhaps the best-known one there and we had a chance to taste their Iconic wines! Just as in Casas del Bosque in Casablanca valley, where we were welcomed by a young winemaker from New Zealand.
The entire country is really wonderful natural wealth, on the one side surrounded by the Andes, and on the other by the Pacific…there is a huge potential in wine tourism and they are leveraging it quite well.
2. Your "obligations" to represent our country are still on…
After winning in February 2010, where the competition for the best Serbian sommelier was held within the Tourism Fair, I am going to present Serbia in the next European Championship to be held this year in November in Strasbourg, France, and in the World Championship in Osaka, Japan, in 2013.
The European and world championships are held every two years in different countries. In the 2004 European Championship in Ruinart, France, we were represented by Mr Stevan Rajta, as well as in the 2006 European Championship in Paris. This year, the organization is moved from Europe and wine-renowned France to the famous and important Chile too.
At the World Championship in Chile, SERSA officially became, after a two-year observer status, the full member of ASI with the voting right, which is crème de la crème of the world sommelier association.