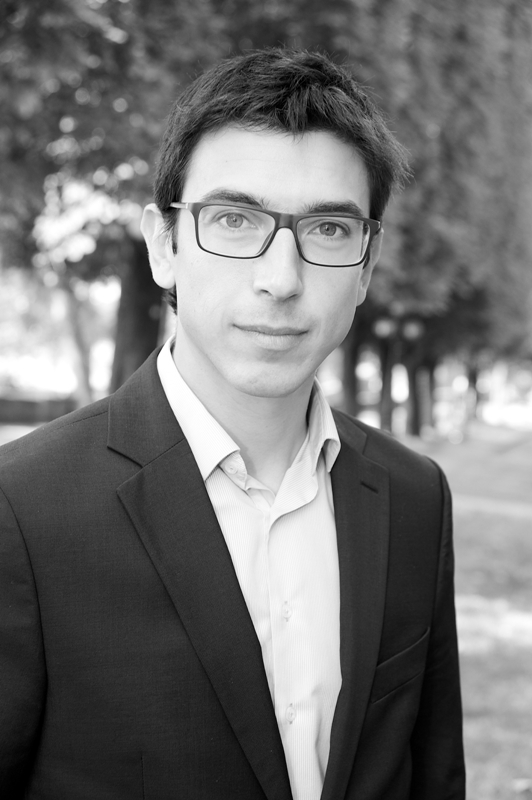 1. First images when thinking about Paris are Eiffel Tower and breathtaking lights. Could you extract, by your choice, more wonders of Paris?
Paris, the city of light, is regularly voted the world's most coveted and charismatic destination by independent international survey.
Beyond the glamour, the destination is incredibly dynamic, offers cutting – edge infrastructures and will be the perfect stage to showcase an unforgettable incentive.
To have a complete experience people need to feel the offbeat Paris, the underground, the Parisian Paris: an exploration of the artist's studio of Belleville, nearby the Père Lachaise, a fly with the Ballon de Paris hot air balloon in Parc André Citroën, a spine- chilling experience in the ossuary at The Catacombes, a guided tour with Promenade des Sens on the theme of gastronomy in Saint-Germain des Prés, a visit in a small museum like the Musée de la Vie Romantique in the New Athens districts – Paris offers all possibilities all choices can be fulfilled.
2. Paris is world number one city for meetings, by ICCA statistics for 2013. In your opinion, what was crucial to overtake Vienna and other cities?
In 2013, Paris was on top position of ICCA ranking. We are of course very proud. But this ranking only reflects a little part of congress sector in Paris. Last year, 1,055 congresses were held in Paris, 42 more than the previous year.
This constant rise over the years underlines the dynamism and appeal of Paris for this sector. When a congress takes place in Paris, there are on average 20% more participants than usual thanks to the attractiveness of the city. Associations also have a wide choice of professional suppliers who are ready to help them and accompany their event to make it a real success.
Twizy, electric and ecological two – seated car, visitors can rent and it will guide them to all the hidden, unusual, and authentic corners of Paris.
For unusual sightseeing of Paris, from sky, there are tours by helicopter, by air balloon or even by zeppelin.
Paris Authentic 2CV is the most legendary French car – Citroën 2CV, and visit of the heart of Paris in it becomes magical, retro and unforgettable.
3. What are main advantages when choosing Paris as a congress host?
Paris is well-served by air transport and high-speed train. With its two international airports, the city has daily connections to more than 526 cities in more than 136 countries.With seven stations in the city itself, Paris is at the heart of an exceptionally comprehensive and high–performance rail network. 425 high– speed trains connect destinations in Europe with the French capital every day.
18 convention and exhibition centers with modular surface.
With more than 150,000 bedrooms Paris and its region stand out from its rivals due to its well-balanced, abundant, moving and eclectic accommodation offer – from luxury palaces to small local hotels, from big hotel chains to charming design hotels.And the city is planning the creation of 12,000 hotel bedrooms by 2020.
25 conference hotels with more than 300 guest rooms.
Combining Heritage and modernity, Paris can really impress delegates in 1,000 venues and incentives opportunities: boats, private mansion, museum, palace…
A survey of green cities in Europe, published in 2009, ranked Paris in the top 10 cities with a strong ecological conscience.
4. What kind of meetings are mostly organized in Paris?
About 1,000 congresses are taking place every year in Paris, 450 trade fairs and trade shows attract some 10 million visitors and 100,000 exhibiting companies.
There are all kind of events in Paris, from a seminars gathering 20 people, to a big congress with more than 15,000 participants, up to the biggest fair with more than 1 million visitors! We are able to answer any kind of request.
5. Could you single out one or two unique incentives in this beautiful city?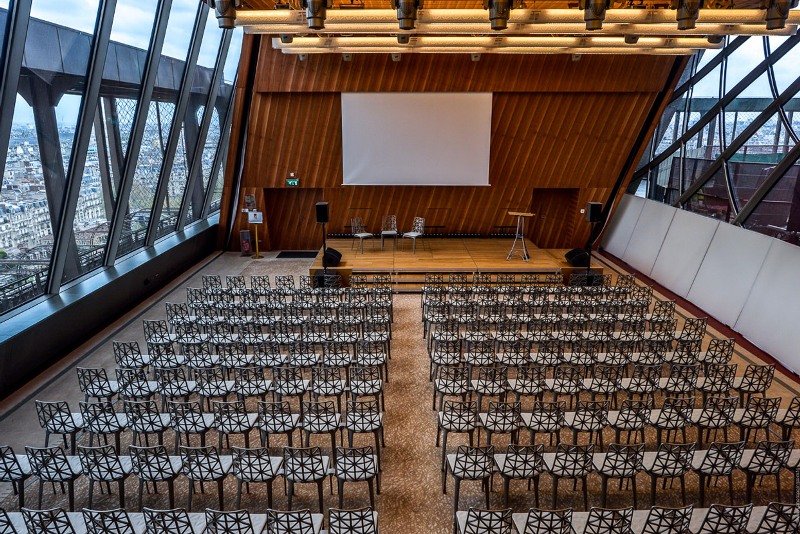 Backstage tours of our monuments, zeppelin tours, Sportive challenge, Perfume creation, Fashion show, Treasure hunts, tours aboard the mythical 2CV, cooking or wines spirits learning…
Paris is re-inventing itself on a daily basis to deliver the best surprisingly multi-faceted-city.
6. What can Eiffel Tower offer to event organizers?
Besides his magic the Eiffel Tower is about to end a refurbishing, new welcome, new impressive glass floor which will provide an outstanding access to the Gustave Eiffel room, renovated in 2013.
It has 180 m², convertible in 3 rooms.
Gustave Eiffel room
The Gustave Eiffel reception room, renovated in 2013, is located on the 1st floor of the Eiffel Tower and presents one of the most attractive exhibition areas in Paris. 
What make it so magnificent is its transparent facade (which can be hidden by curtains), a 6.8 meters high ceiling, the most modern equipment, its flexible stage and its contemporary decor. It can host all types of professional events – gala dinners or banquets up to 130 persons, conferences or presentations for 200 persons in theatre style, cocktails or parties for 300 persons etc.