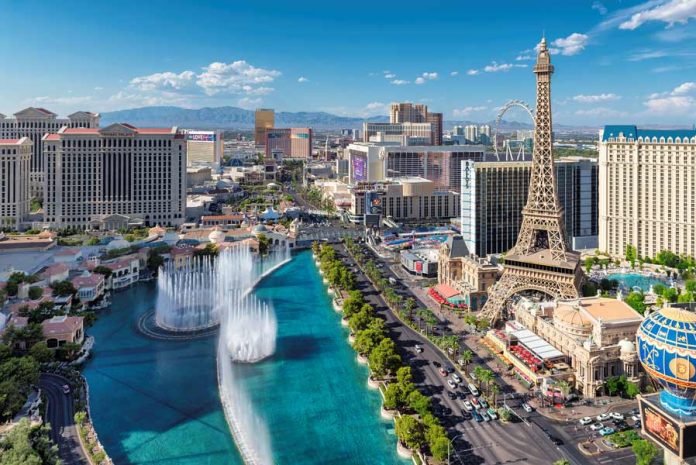 Las Vegas, the symbol of fun in the world. Probably you know some facts about Vegas, but here are some that you are maybe not familiar with.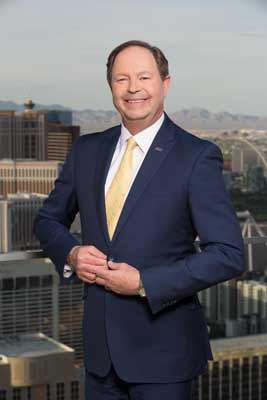 It was founded in 1905, and earned status of the city in 1911. The capital of Nevada is Carson City, not Las Vegas, as most people think, but it is the biggest city in this state. The city itself is full of neon signs and lights, but since they are replaced often, the old ones you can
find in Neon museum. You can see the rail in Vegas, but there are no trains and you cannot reach Vegas by train. They are standing to witness the past. Famous sign "Welcome to Fabulous Las Vegas" is actually few kilometers outside the city, in Paradise. And many more…
About interesting topics for event managers and event organizers, we talked with Mr. Chris Meyer, Vice President of Sales and Execuve Director of World Trade Center Las Vegas.
What would be advantages or benefits for meeting planners when they organize an event in Las Vegas?
No other destination on earth has evolved to host visitors in the way Las Vegas has. Whether traveling for business or leisure, our industry partners do a phenomenal job creating experiences and memories that won't be forgotten. There are a lot of advantages to holding your meeting in Las Vegas. With nearly 150,000 hotel rooms and 11.5 million square feet of meetings and convention space, Las Vegas offers the best group proposition in the world. Research shows that convention attendance increases 8 percent when shows are relocated to Las Vegas, and that attendees spend more time in meetings and on the trade show floor when programs are held in Las Vegas.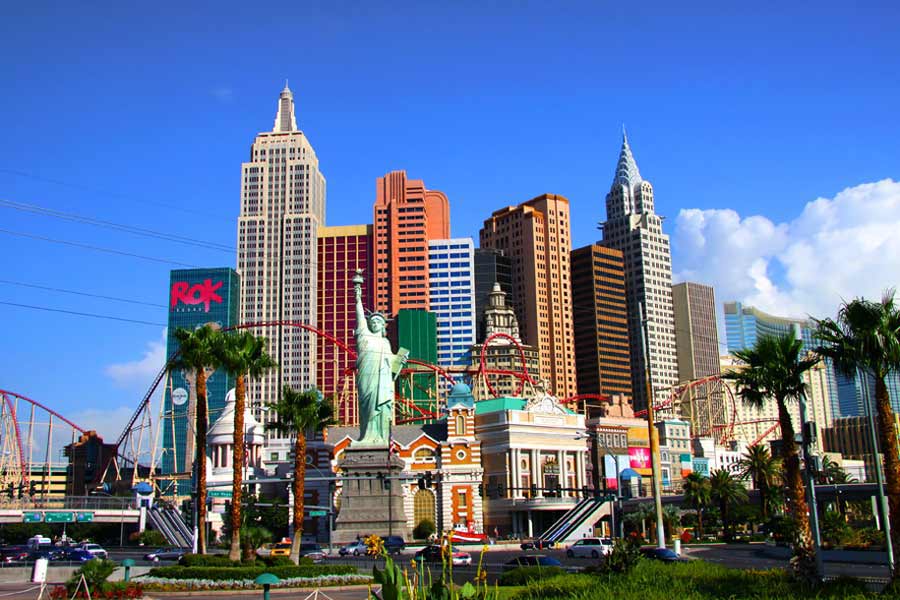 How many business visitors did you have in 2017? Is the number increased comparing to 2016?
Las Vegas welcomed a record-breaking 6.6 million business travelers in 2017. Additionally, the destination has been named the No. 1 trade show destination in North America for the past 24 consecutive years according Trade Show News Network (TSNN). Approximately 22,000 meetings and conventions are hosted in the destination annually and confidence in the meetings and convention industry is strong with multiple resort partners throughout the destination developing and renovation meeting space.
Majority of your business guests are coming from which part of the world/country?
Las Vegas welcomed a total of 5.7 million international visitors in 2016. Top international markets for business visitation include Japan, Brazil, India and China. Top international markets for overall international visitation include Canada, Mexico and the United Kingdom.
What is the biggest business event that is organized in Las Vegas so far? How many a ettndees were there?
Las Vegas is home to 47 of the largest trade shows hosted in the United States according to TSNN. In 2017, CONEXPO-CON/AGG secured the top spot with more than 2.67 million square feet of exhibit space 128,000 attendees and 2,375 exhibitors. Coming in at the No. 2
spot on the list was the Consumer Technology Association's CES 2018. The January show spanned 2.6 million net square feet, also at the Las Vegas Convention Center and other venues in the city, and drew more than 182,000 attendees.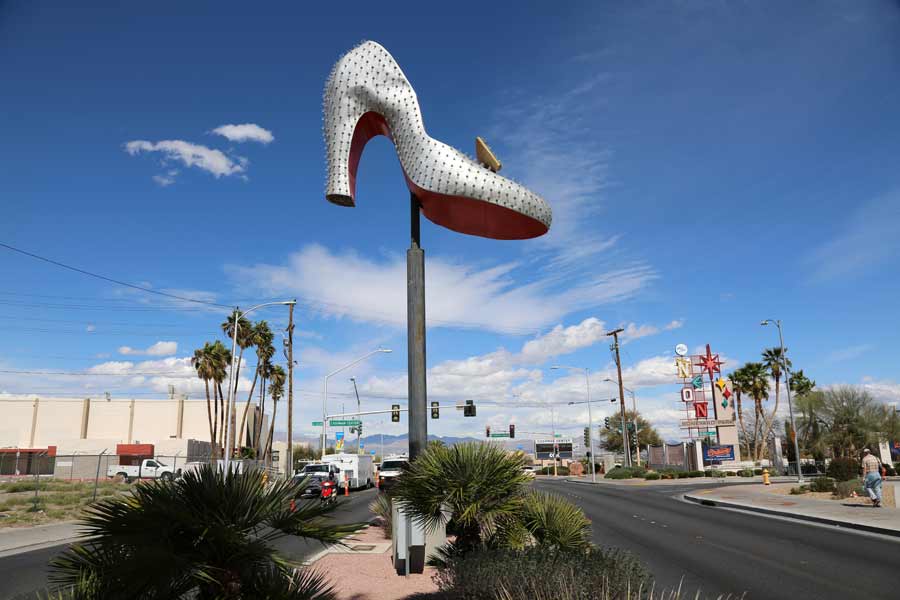 Please tell us something about strategic plans for this and next year?
The LVCVA is committed to maintaining the destination's reputation as the top location for business travel. In October 2016, the Nevada State Legislature approved legislati on to help fund the expansion and renovation of the Las Vegas Convention Center. The Las Vegas Convention Center District (LVCCD) project, which celebrated a groundbreaking in January 2017, will add 600,000 square feet of exhibit space, new meeting rooms and other amenities, as well as renovating the entire existing property. The project will continue to cement Las Vegas as North America's premier business destination, allowing shows to grow in both square footage and attendance. The expansion is expected to be complete in December 2020, in advance of CES 2021. In addition to the landmark LVCCD project, confidence in this industry sector is supported by more than $15 billion in destination-wide investment in renovating and developing over 2.8 million square feet of new meeting facilities throughout the Las Vegas area. Additionally, we will continue to leverage World Trade Center Las Vegas business brand activities for the benefit of our clients and partners. Our goal is to develop initiaves that will foster relationships and increase participation in Las Vegas trade show and association client events.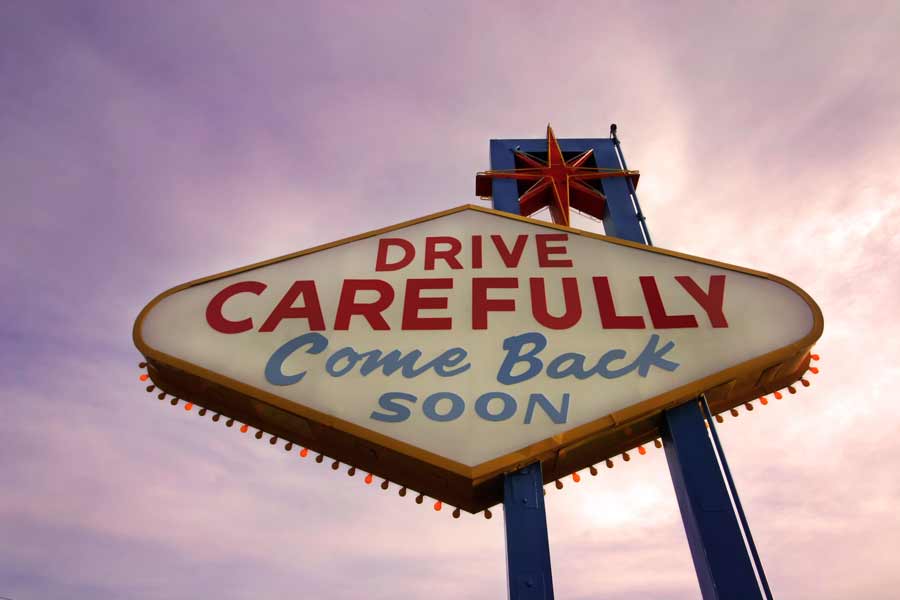 As cover story of this issue is Personalization of events, what can be seen and done in Vegas for this purpose?
The sheer magnitude of options in Las Vegas sets us apart from any other destination. There is a dazzling array of options for meetings planners, including unique venues and experiences, as well as accommodations for varying budgets. Any group interested in experiencing Las Vegas should certainly contact the LVCVA to be put in contact with a destination specialist who can assist in bringing a meeting planner's vision to life. With more than 11 million square feet of meeting space in the destination, there is no shortage of opportunity to create events and experiences of all sizes and scopes. In Las Vegas, options are endless. Call or email the LVCVA, because our experts can help and all of our advice is free.