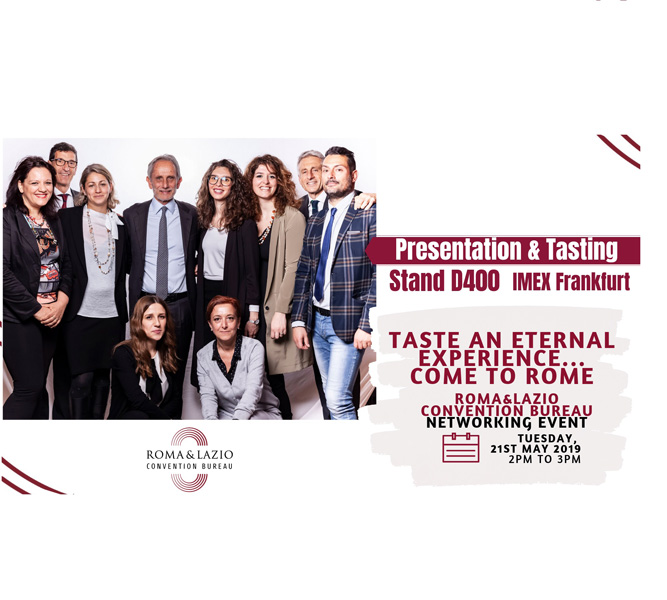 Convention Bureau Roma & Lazio will attend the great international MICE fair in ENIT Italian stand and will submit his meeting industry offer with an important Side Event on 21 May at 2.00. "We are here to consolidate our relationships" states the president Onorio Rebecchini.
Convention Bureau of Rome and Lazio will be at IMEX Frankfurt 2019 from May 21 to May 23 in the 8th Pavilion, at ENIT's Stand D/400, dedicated to Italy.
In this great international fair, Convention Bureau of Roma and Lazio will host a Side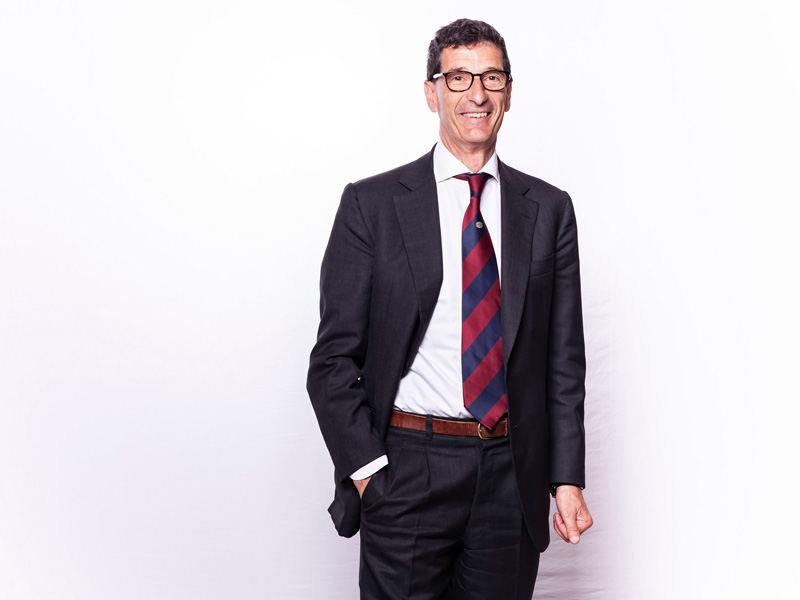 Event to meet stakeholders and journalists. The event will take place on May 21 from 2.00 pm to 3.00 pm, and will be attended by the president of the CBReL, Onorio Rebecchini.
"Technology, wellness, sustainability are the main focuses of this edition of IMEX – states Onorio Rebecchini, president of Convention Bureau Rome and Lazio – The Eternal City and its Region fully embrace these goals, because digital, interactivity, augmented reality, 4D are becoming more and more a key part of our archaeological and artistic offer". "As regards to wellness – continues the president – Lazio is rich in thermal springs, often related to MICE market; finally we have a head start on sustainability, as Rome holds the record as Europe's greenest city with approximately 3000 hectares of parks and gardens".
"The renewal of our attendance at IMEX Frankfurt as active participants creates an opportunity for us to consolidate the relationships previously established and it opens up to new opportunities" concludes Rebecchini.
The destination will be the focus of CBReL MICE offer, thanks to a full description of our venues, our richness and uniqueness that distinguishes Eternal Rome and its Region. Our offer is enriched with new experiences and new way to live the territory.
Furthermore an important new initiative involves the 128 members of Convention Bureau Rome and Lazio and will be launched on IMEX 2019: 'CBReL on Sofa', a small welcoming space available to all members attending the fair. Here they will be able to take advantage of our space to hold quick business meetings. All they must do is reserve a spot through CBReL to meet with their clients freely in the designated area.
IMEX in Frankfurt is an essential occasion for those involved in MICE, it represents one of the most important fairs worldwide with about 5,000 buyers from 160 different countries attending. There are several workshop, networking and training events connected with this fair. Among events before the fair, Convention Bureau Roma and Lazio will take part to ICCA Business Exchange. A great opportunity to promote meetings among its global members, to share the program of the hosted events, to spread information, to have a fruitful exchange in order to face in the right way international competitions. Convention Bureau Rome and Lazio will bring the experience gained through these years. Especially our commitment in organizing The International Gynecologic Cancer Society (IGCS) Congress, which is to be held in Rome in 2020.
IMEX will also be an opportunity to present current year goals for CBReL. We are promoting in Chinese Market with a new important international mission. We have signed a memorandum with Ctrip, a giant player in Asian tourism in Rome, and as well we plan to expand in North American Market, following up on the recently roadshow in USA and Canada. And more, we will be in IMEX Las Vegas in September.
Rome is also going to be at the center of major international events: from 5 to 7 July it was chosen by the Italian Chapter of MPI for the annual convention and, from 7 to 9 November, will host the Italy at Hand 2019 edition. This is an event by Convention Bureau Italia. They choose Rome as official promoter of "Made in Italy" through their brand.
Convention Bureau of Rome and Lazio
Convention Bureau of Rome and Lazio was established as a consortium company with limited liability on June 21, 2017 by members and partners now consisting of 128 operators of the Meeting Industry with support from cultural and transportation operators. Also part of Convention Bureau of Rome and Lazio are prestigious international conference centers such as the "Nuvola", exhibition centers such as Fiera di Roma, strategical players like Rome's airport system, great operators from the sports world, service providers, and business-oriented hotels, PCOs, DMCs and Incentive Housing of international experience.
Convention Bureau of Rome and Lazio operates strictly by coordinating with Roma Capitale and Regione Lazio, that backed both the founding of the Convention as well as its activities through an steering committee, giving life to a partnership between public and private entities.
The objective of Convention Bureau is to scout opportunities for congresses and events within Rome and Lazio and to elaborate tailored proposals. Convention Bureau functions through constant interaction with their operators, always in agreement with the institutions and communicating with complete transparency through press and social media, the most effective channels.