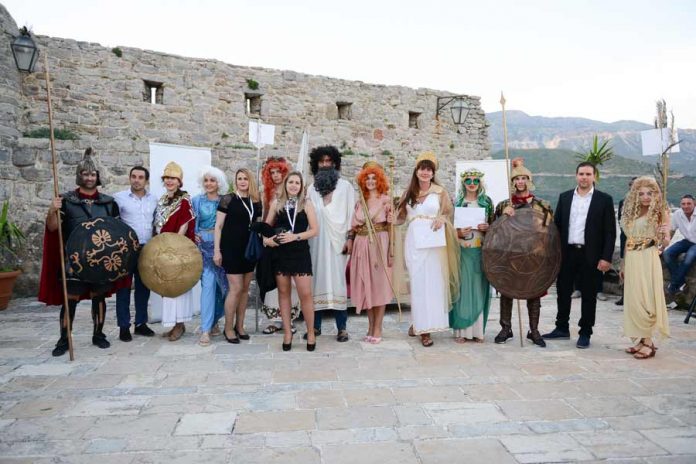 Client's expectations can't be failed. Especially if you are working in the event industry. How much is creativity really important in that maer? What are specific needs of incentive trips? Answers on these and other questions gave us Ivana Sofranac, Project Manager and Iva Vujovic, Senior Project Manager, who work in agency Talas Montenegro DMC.
Event organizations is said to be creative job. How does this turn out to be true in practice?
Of course, can you imagine organizing events that always look like one another, what would be the purpose? Wider vision and escape from a comfort zone are definitions of creativity in MICE industry. For example, when you see the beach, it's not the only thing that needs to be seen. Besides that you need to imagine tables, why not set up in the water or synchronized
swimmers? Your next step is passing this idea to the others. After a while they will be able to
share your vision. Our creativity and ability to find the soluon for "almost impossible" made us recognizable and succesfull on the MICE market.
How do you define a creative concept?
Flexibility is MUST in our business. Knowing that the client is one of the biggest manufacturers
from the cleaning industry in France we picked "cleanness" as a theme and cleanness of our
country perfectly fied in. Our idea was to give different name to each day, so Boka bay tour became "eau claire" (our clean sea) and the next day "air frais" (fresh air). The visit of
Kotor became discovering Kotor through five senses enriched by adding a small Kotor carnival, as a one of the first things that came up to our minds when we menon Kotor. This was the first me that we organized small carnival out of period of carnivals and it perfectly
fitted in this unusual way of discovering Kotor.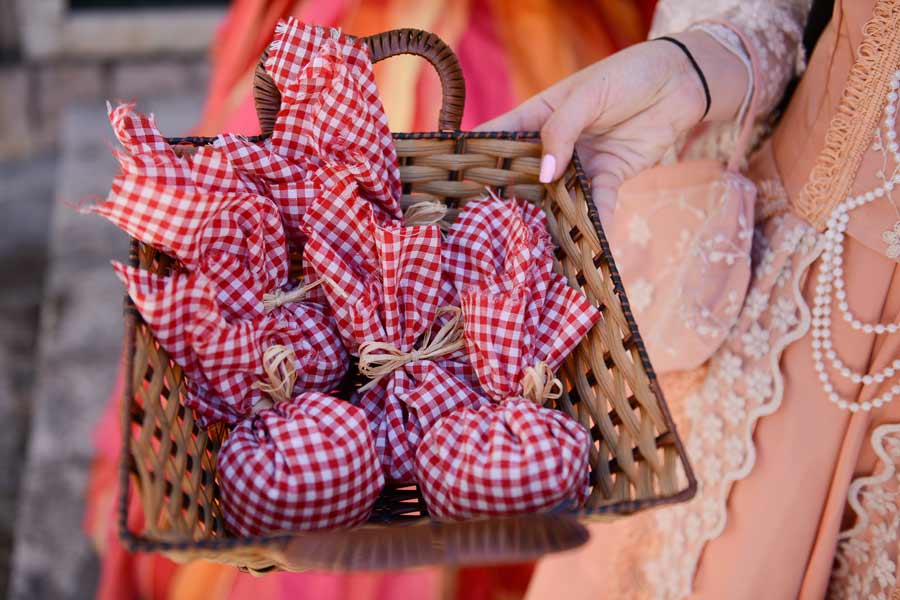 What did this group liked most about the event?
It was a chance for them to visit the country that they would maybe never visit on their own. They had a well-balanced program and they enjoyed the things that are definitely not part of their everyday life. The fact that every single moment during this trip was planned especially for them was also an important factor. During site inspecon the client said "I want to see stars in their eyes" and this sentence was leading us through all the preparaons all the way to the successful event.
What does the incenve trip mean for them?
Those are the trips to talk about during the whole year and this company organizes them once a year. The success of an event is measured by satisfaction of the parcipants and the fact that they had a chance to learn something new, that they felt privileged and built the stronger connections with their team. It's a pleasure for us to learn from the client about the percentage of the ROI aer the incentive trip. That's a moment when we realize that every link in the chain completed its mission and it gives big satisfaction to all of us.
Are the expectaons of clients from our region different in relaon to those coming
from other European countries?
As I already mentioned, it depends on the market. When we talk about the markets that we are familiar with, we know at the very beginning what the client wants, and how easy or difficult the request can be. Most of our clients come from Europe but we also open the door for more and more new, worldwide markets. They put us in the new missions and thanks
to that we run out of the usual way of thinking and acting. That's what makes our job so interesng and dynamic. We put so much of our time in exploring and education. We listen because every culture has its own story.
Everything unknown and unseen is a challenge. After a successful event the questions like "Can you organize for us…" gets its answer "Yes, done" ☺. After all, out task is clear – to make Montenegro a destination worth talking about!