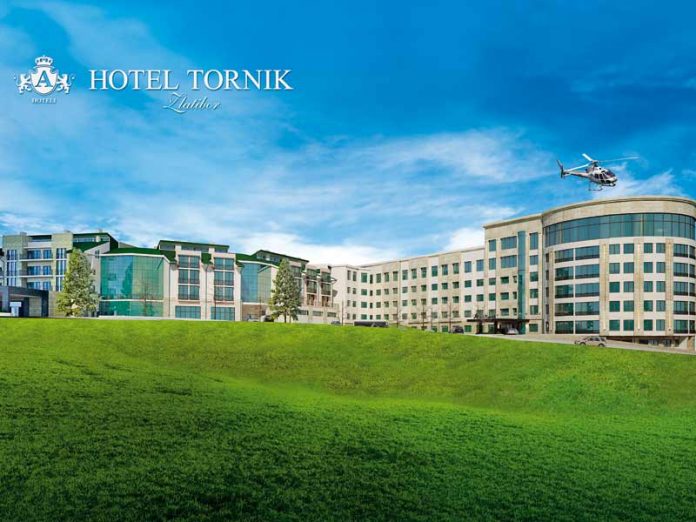 Opening of hotel Tornik on Zlatibor is planned for June 1st this year. Hotel will have 357 rooms and suites, 130 in  the  main hotel building and 227 in the annex building.
Significant part of the hotel will be 2,250 m2 congress complex, comprising of 1,000 m2 congress centre in the annex building, 400 m2 hall in the main building, 750 m2 halls in the
revolving restaurant, as well as two100 m2 meeting halls. Besides this mentioned, the hotel
will have Spa & Wellness area as well as heliport for business guests.