Managing an event is much more complex than before, that is obviously. There are increasing need for tracking, collecting data and doing analytics and ROI of events. Engaging attendees become more important and accordingly, more demanding. Acting responsible to the environment and thinking "green" are becoming necessity. Including everything, there is less possibility for one person to manage events all by herself, without any help. All these issues can be resolved by proper use of the technology.
Together with development and growing popularity of mobile applications, there were created various mobile event applications helping creating events.
There are various providers of these applications, but what essentially all they offer is a mobile application for a specific event – a conference, congress, fair etc. Participants use the mobile application that is edited out and adapted for the specific event.
As part of the application they can see the schedule of lectures, sessions, names of lecturers, short biographies of the lecturers. At the scene, in real time, via the application they can be informed about current events or any changes in the program.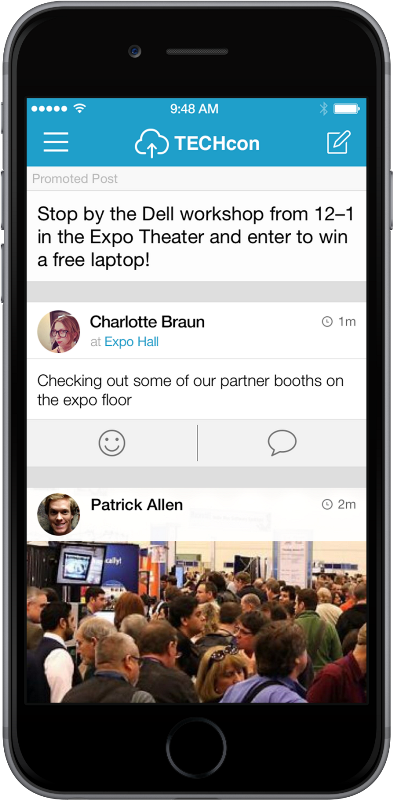 On-site, via the application they can participate in various surveys conducted by the organizer, and pass for entry to the event can be scanned directly from the application.
Sponsors are also incorporated into the application. Also, it is supported for sharing information, pictures and tweets on social networks with the #hashtag of the event. All the activities of participants are measured, and provide useful feedback and analytical data for event organizers and sponsors – number of participants, number of clicks and reviews, the performance of specific sessions and speakers, and so on.
All this gives guidelines for organizers for upgrading events for next time, and sponsors the info of exposure of their brand, product or service and the benefits they have had from sponsoring the event.
The important point of all these mobile applications is what they maximally support "paperless" philosophy and allow the event to have as least as possible impact on the environment. In addition, we will cover in short some the most important providers of these applications.
DoubleDutch (www.doubledutch.me) is an award-winning provider of mobile event applications, with a unique focus on capturing and surfacing data from live events.
DoubleDutch develops mobile event applications and a robust analytics platform for organizers to improve event effectiveness in real-time and better engage attendees.
Companies rely on their DoubleDutch-powered event app to thrill attendees, gather unique event insight, and facilitate communication between all event stakeholders using the most advanced mobile technology.
For exhibitors and sponsors, Double-Dutch offers in-app badge scanning and lead management.
Event Mobi (www.eventmobi.com) is a tool for building customized conference app. The first page of the event app every attendee will see can be created and customized by easily drag-and-drop. These custom-made event apps can be easily find through mobile web browser or any app store.
There is a space in app for sponsors, private chat for attendees, their custom experience through their favorites, saved notes, real-time polls & surveys, ask speakers questions directly through the event app, then, analytics of how attendees are interacting with your event app and much more.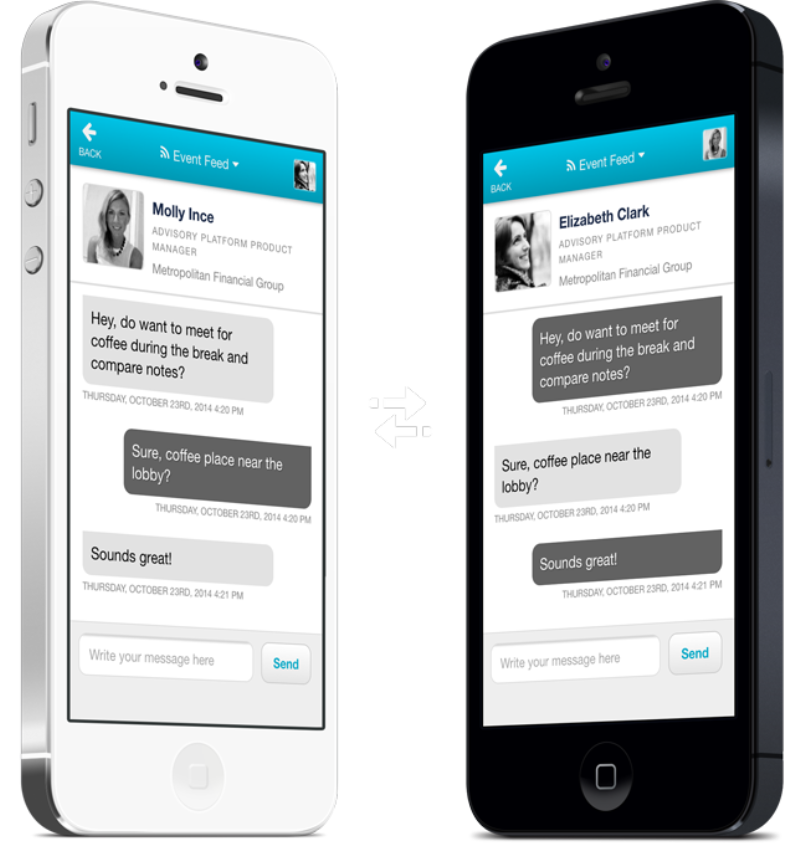 Quick Mobile (www.quickmobile.com) creates platforms for truly engaging event experiences. They developed app for events, meetings, trade shows and gatherings of all sizes (MobileEvent), tool for planning and managing multiple events and helping events and meetings team be organized, on track and in the loop (MobilePlanner).
They also developed fully branded mobile app for venues which includes a wealth of resources that enhance guests' experience and help them get the most out of their stay, from maps to nearby amenities and attractions (MobileVenue).
Cvent (www.cvent.com) provides platform for: event management, online event registration, venue sourcing, and mobile event app technology – with over 137,000 + active system users. Traditional process of event management is modernized with their integrated platform. Planners can manage all their events on a single platform.
They can more efficiently find venues, plan events, engage attendees, measure the impact of their events, and much more.
CrowdCompass by Cvent offers innovative mobile app development for conferences, meetings, conventions, trade shows, and events. When you make, for example, a trade show app you enhance the visibility of exhibitors and sponsors. Their brand can be front and center with logos, company profiles, and links to more content.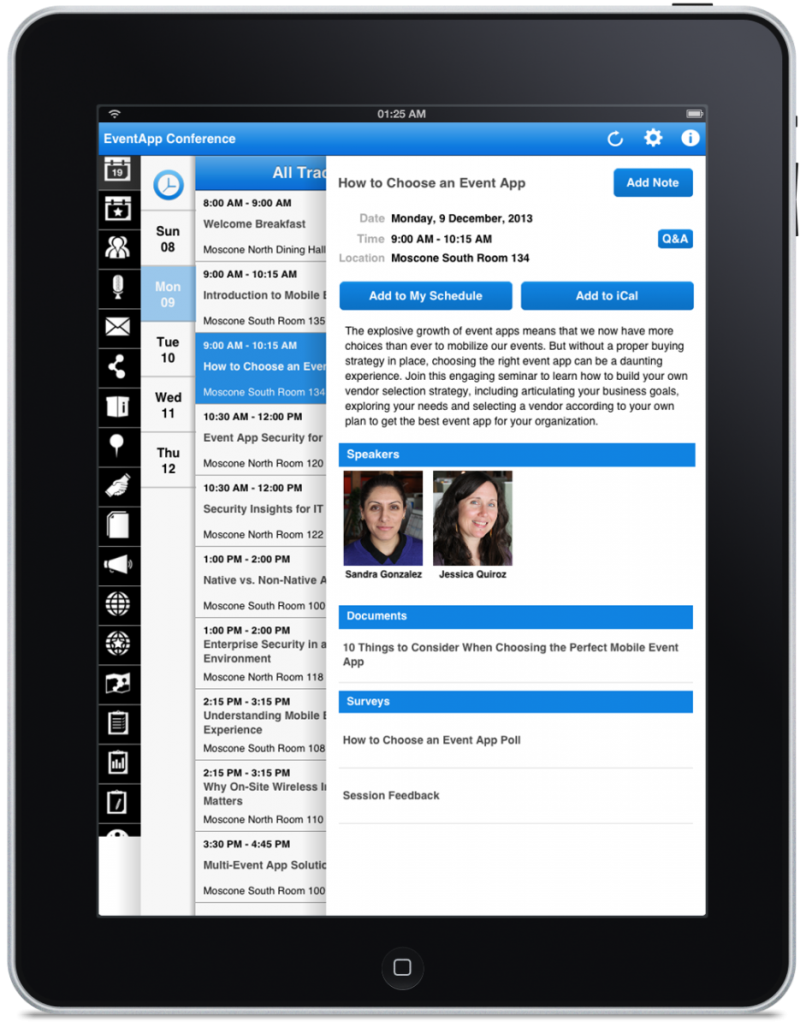 A mobile trade show app means faster and more efficient marketing and measurable results for exhibitors and sponsors, ensuring theirs satisfaction and involvement for the next event, too.Cvent has also developed onsite event technologies, such as attendee engagement (Social Wall), and onsite event check-in (OnArrival). Cvent is known for its online surveys, too.
EventBoard (www.eventboardmobile.com) provides a platform where planners can share a fully functional interactive and user-friendly conference catalogue and map, along with creating an online community that connects conference attendees, speakers, sponsors, exhibitors and planners virtually and in the flesh.
Changes on conference app can be made in real time and send out alerts to conference attendees.
People from EventBoard have nicely highlighted benefits for both organizers and attendees from using mobile conference applications.
Click to see the benefits from mobile applications for the organizers and the attendees.