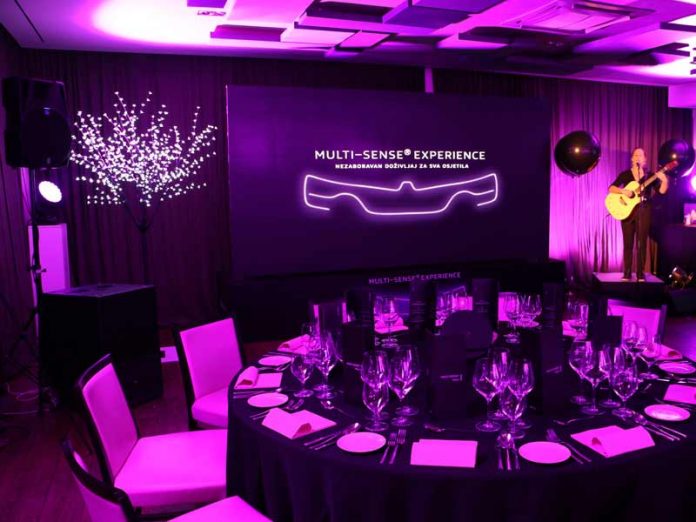 Since 2005, EURES-TIM has been providing the full range of event planning services, and using its creativity, motivation, experience, and attentiveness it strives to provide the best solutions and ensure flawless events.
In line with this, EURES-TIM has a new logo, and new all-round branding is in the works. With a vision of being different and positioning itself on the market with its own brand and service standards, EURES-TIM is a modern, inventive, and financially healthy company that constantly contributes to tourism product quality.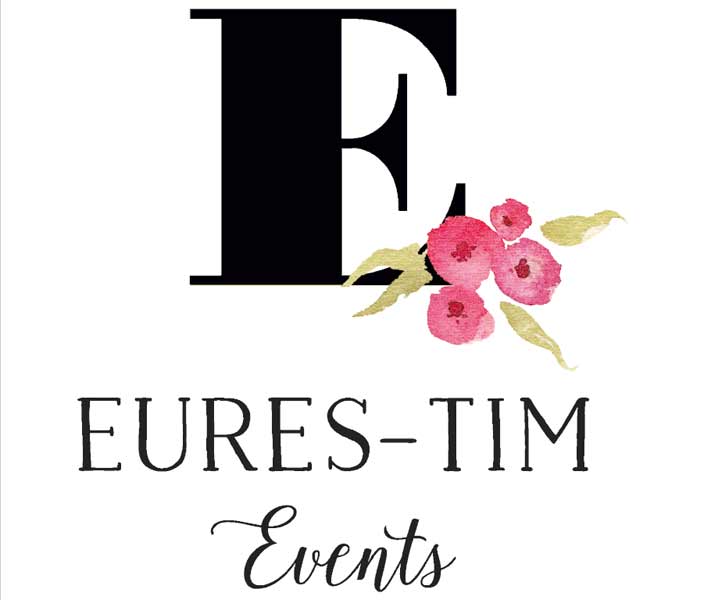 EURES-TIM founder and general manager Martina Tretinjak Dananic has more than 15 years of experience in event and special dinner planning.
Since 2015, she has been actively developing concepts of gastronomic experiences in the region, working with numerous top restaurants and chefs. Thanks to her understanding of the gastronomy world, oenology, and catering and her extensive experience in event management, EURES-TIM continues to raise the bar in event planning. In order to make the end product more interesting – in addition to carefully listening to the market – Martina and her team are in constant search for new creative solutions. Today, when technology is practically available all-round, authenticity depend solely on creativity. And how is one to stay creative? Martina answered this question for us.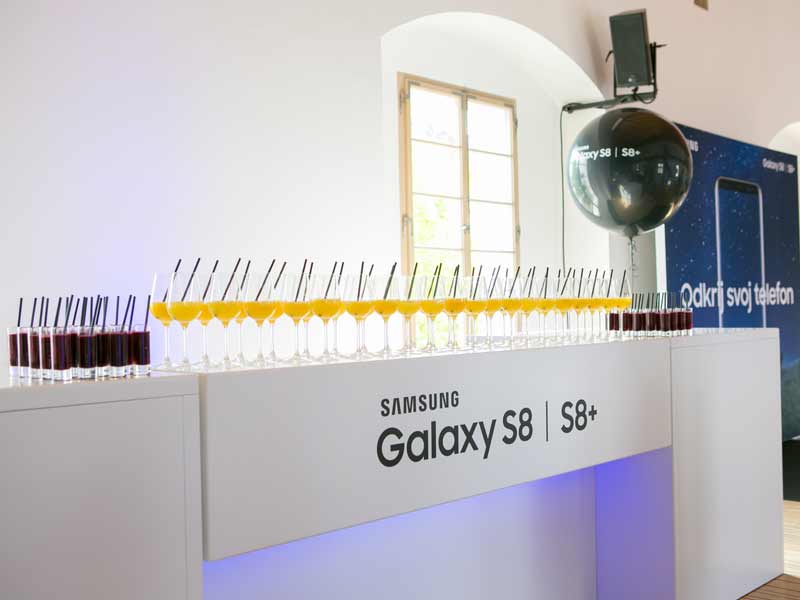 "Dinners are mostly organized in restaurants, as well as in unusual locations that meet the requirements of this type of events. Nowadays, it's common that certain clients have been invited to dinners that took place in museums, galleries, theaters, and the like. We, too, have such locations in our offer, but we always try to enhance and improve them, we try to create a story that has its beginning and its end. Along with those already accepted locations, we also like to play around with unusual locations – for example, a welcome drink in a tramcar or a dinner on a train…
Another example is dinner in the woods, with the smell and sounds of the woods, and the entire setting is complemented by special lighting effects, special sounds, etc. There are fairies and elves who dance and play music… The tables have natural decorations like moss and leaves," says Martina.
Multi-Sensory Dining

The world has seen a rising popularity of the so-called multi-sensory dining, and now you can enjoy it in our region, in Croatia to be more precise. "In the last two years, the agency has been focusing its planning expertise also on one special part of the segment of the whole
event, which is planning special dinners that are often accompanied by full technical production. Multi-sensory dinings are mainly themed dinners that, along with serving high-quality food and beverages, provide the attendees with a new experience without them knowing it beforehand. This new experience can mean an entirely unexpected event during the dinner itself or a completely unexpected location or decoration, and all this often includes also video, lighting, and sound," Martina explains.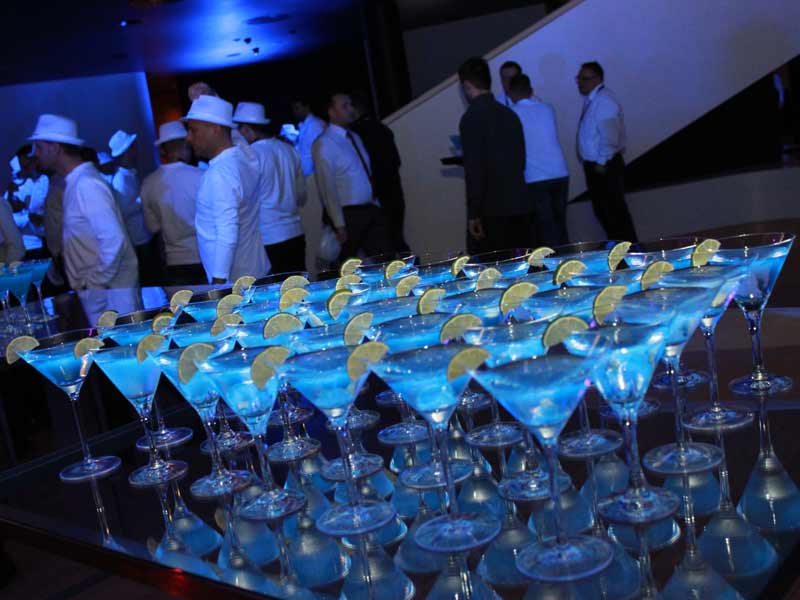 Multi-sensory dinings are accompanied by full technical support, striving to include most senses with the help of special smells, video projections, and different sounds. Interactivity is introduced among guests because the point is to outdo the concept of sitting and consuming
food and drinks. "It all depends on how far the client wants to go and, of course, on the
available budget. It is important to note that we are the ones who mainly choose the locations, since we know the basic prerequisites for the event, but of course we consult
with clients and we gladly listen to their wishes," says Martina.
Organizing this kind of dinner takes time, as well as knowledge and experience, taking into account the fact that clients are very well informed about both gastronomy and wine. Martina is a passionate foodie and oenologist, and she completed the Sommelier Club of Croatia's first sommelier level training, and she is already preparing for the second level. Because of this, clients began to trust her with choosing menus, as well as wine and other drinks.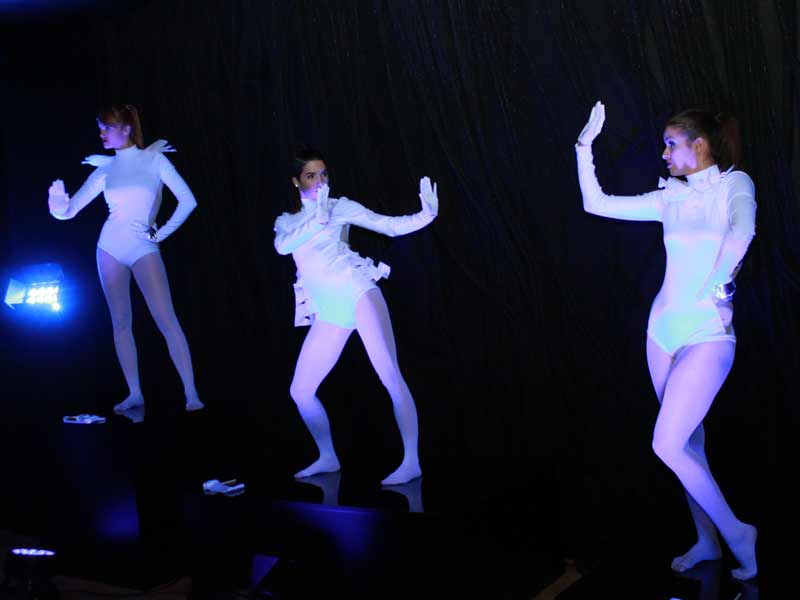 "It's a wonderful feeling when someone places that trust in you, but on the other hand it creates a certain pressure that you have to know more, that every time you have to surprise the client with something new and provide a new experience. Based on experience, every part of the whole organization is important, but in the end, much attention is paid to the quality of food, beverage, and services."
Clients Come First

Everything is centred on clients' needs, which is reflected by the fact that EURES-TIM invested in catering logistics, giving birth to EURES-TIM FURNITURE. The company started this project this year because it realized that as they push the envelope in choosing locations, there is a lack of quality logistics support. "Considering that today's events are much more complex and clients indeed appreciate when we take care of even the smallest details at their events, we invested in making customized furniture that meets our requirements, because these are in fact the requirements of our clients."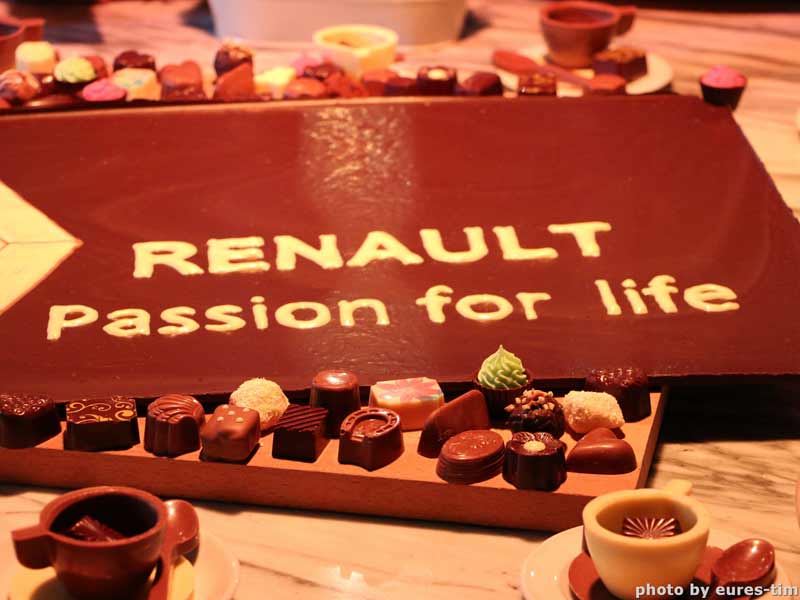 The furniture was being designed for months until we reached a good solution – not only in terms of design, but also transport and storage. Each element is made separately and stored this way in order to prevent damage. "It's important for us that everything looks like it's being used for the first time, and we want to further build our reputation regarding quality.
Today, certain locations are already showing great interest in our furniture, so we often
support them with elegant bars, tables, armchairs, and the like," Martina says.
David Kusanic, Brand Engagement Manager at Groupe Renault
I have been working with Martina and EURES-TIM for many years on various projects
and events that they organized for Renault Group brands. With their expertise and the highest quality of execution and organization, they were able to reach new levels with each new event, also raising the level of expectations industry-wide (both in the automotive and event management industries). Over the past couple of years, their focus on differentiating with 'special dinners' has certainly come to light. This organization places focus not only on the highest level of the food and wine spectrum (which Martina's continuous development contributes to), but also on the accompanying venue decoration and audio-visual effects, stage props, and highest-level service.
Renata Jagetic, Mazda Motor Croatia, Managing Director for Southeast Europe
Considering the size of our team on the one hand and the number of markets we cover on the other, it is very important to us that our partners become our "affiliated members." With EURES-TIM, this has been the case since the very first project. In the past four and a half years of our cooperation, we have done a number of big and small events, meetings, and promotions in several countries. For Martina there are no big or small projects, she approaches each one with immense energy and full focus, taking care that the perfect result is made up of perfect details. And most importantly–although I know the content of the event in advance, I am always eager to see the execution. Martina is a master in exceeding expectations.
Ivana Mudrovcic, Mazda Motor Croatia, Marketing Manager for Southeast Europe
At the very first event she organized for Mazda, Martina showed that she and her team understand client needs and the brand they work with perfectly well. Through the years, we have created a partnership in which Martina has managed to amaze us every time with ideas, execution, and small details that make such a big difference. With an agency like this one, which constantly invests in knowledge, it is extremely easy to establish a warm and sincere relationship, and you can always count on them delivering not only the user experience you wanted, but more than that. When it comes to EURES-TIM, the term "turnkey" is much more than just a phrase.