MICE segment makes a large part of the profits in the hotel industry. Montenegro, as a destination for this type of tourism, has been recognized as one of the most attractive in our region.
Montenegro Stars Hotel Group, and especially hotel Splendid, has been successfully hosting the most demanding group of guests – business tourists, for over a decade. About the past MICE season, the start of the new one, but also the plans of Montenegro Stars, we talked with Mr. Zarko Radulovic, the co-owner of this hotel group.
Hotel Splendid is frequent choice of business guests but big companies as well. How do you keep up with this position despite strong competition?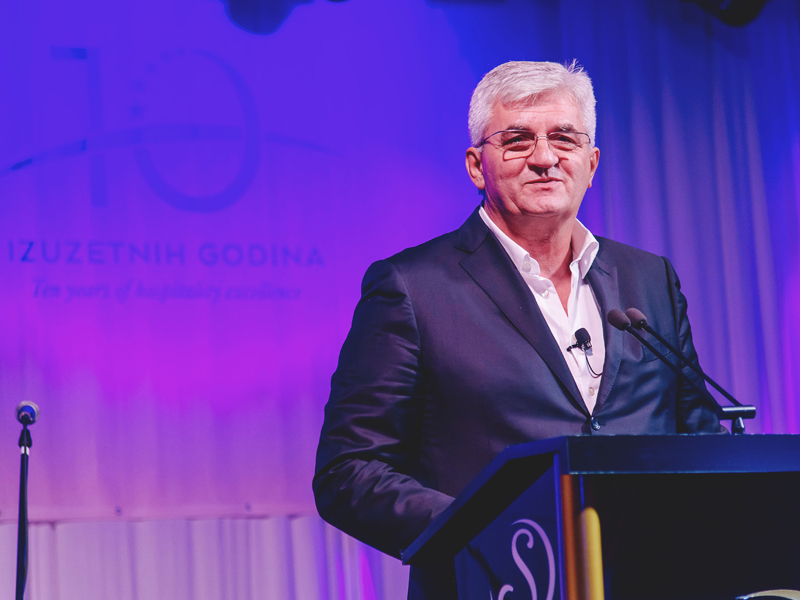 Our main task is to create a memorable experience and one of key elements is interaction with the guest and that is what we have in mind at all time. That you are present, at the right time, when you are needed, in a subtle and discreet manner and at all times you meet the requests or expectations – above all, the guest should feel and not only hear the courteous words of welcome. I think that it is the reason for retaining the position that we are recognised for, but also the fact that we are growing as a key MICE destination in Montenegro. At the same time, it entails a lot of effort and hard work of all our teams, who act in synchrony.
In terms of MICE segment, what was the past year like and the beginning of this year?
Last year, we organised over 400 events, most of them of international and regional character; MICE guests account for more than 30,500 overnights. Clients from the Western Europe are the most numerous bleisure guests. In first four months we had an increase of 10% in overnights compared to the same period last year. This also proves that we have a proper and, I dare say also, the only possible business philosophy when it comes to this type of tourist product offered by the hotels Splendid and Montenegro. We are yet planning growth in that segment, because it is realistic and achievable.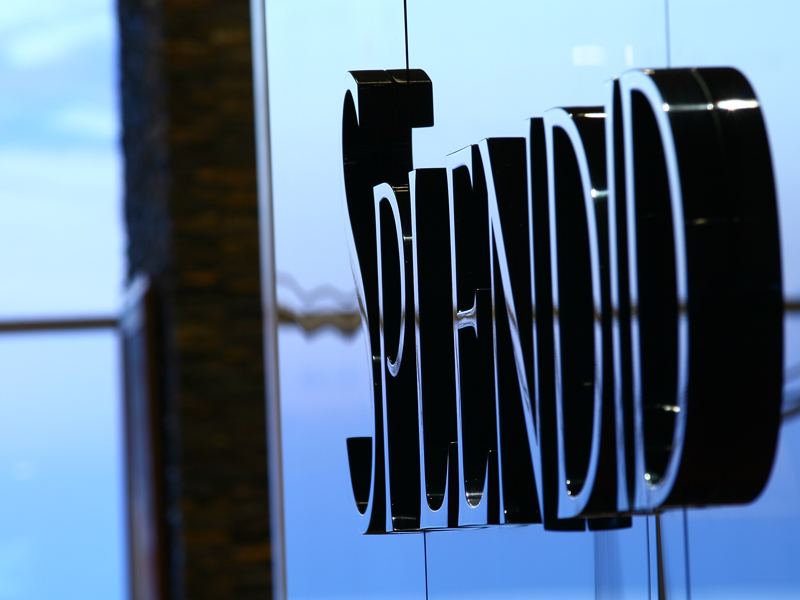 Do you think that tourism potentials of Montenegro are utilized to the maximum?
The tourism potential of Montenegro is far from what could be called as full utilisation. The fact is that currently we are halfway through to achieving that maximum effect. After decades long efforts, we extended the season. Last year, the season was 6 months, this year it will be at least 15 days longer. Currently, the season lasts from March to November and, as of this year, we are using our capacities much better than last year. April this year broke records when it comes to profit. May as well, June is quite good and it is remarkable that September is selling out by 36% more than last year. I will explain – hotel Splendid is one of a few 5-star hotels in Montenegro, but the only of that size; in other words, it has the largest capacity. The destination itself does not have sufficient capacities, so in order to support it, we give a share of 30% to tour operators and the rest we sell through our own sale channels. Therefore, our occupancy rate does not depend on tour operators and the number of guests they bring, but on the number of guests we bring ourselves, through our sale channels. But, there is still room for improvement, particularly in winter time. I think we will be able to compensate it with guests from the so called "distant markets". Our starting point was quite low, so we are registering a growth of 200-300%; however, we have already reached a point where the growth is slowing down, which means that the occupancy rate is much higher and will meet our needs for the winter period, which is occupancy rate of 60%.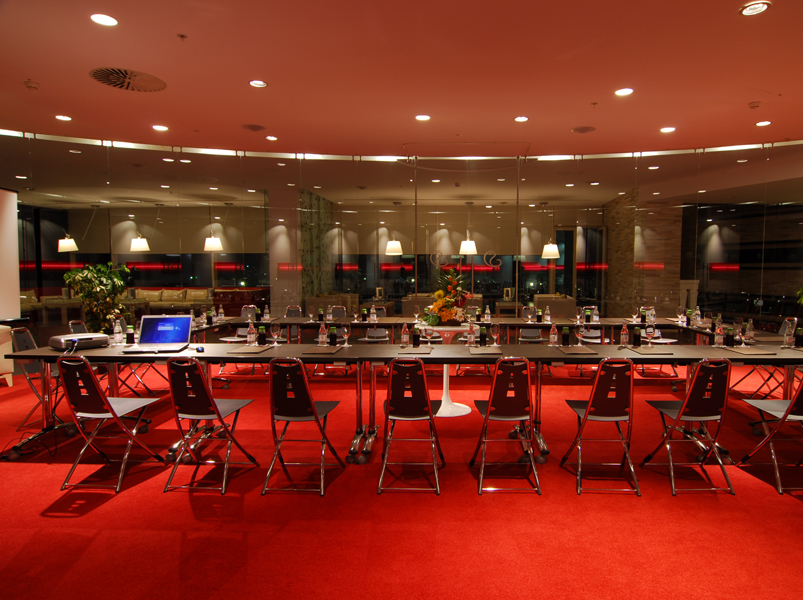 Can you tell us something more about further plans of Montenegro Stars Hotel Group regarding stimulation of MICE tourism?
We have a conference room that can accommodate a thousand people. However, Montenegro lacks a big congress centre for organisation of events for several thousand people. For now, what we have is growing every year and at this point I can't say when we
will have maximum occupancy. However, what has been happening over the past five years was just a dream that we are living right now. Today, we have clients from all over Europe, while until recently, those were mainly guests from the region and Russia. The prospects are good, all paths are open, and I am a real optimist and certain of further growth and development. We have an offer that not many have. Montenegro is a small country, but geographically quite diverse. From the Boka Kotorska Bay, via Lovcen and Cetinje, the Skadar Lake… In three to three and a half hours, one can visit both the sea and the mountains, the fields and the lakes. It is very attractive in spring and autumn and there are many opportunities. In that regard, I think that Montenegro is a winning combination.