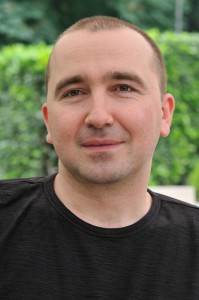 1. Could you present the Zagreb convention offer in three main points?
In the first place, Zagreb has a diversified high-quality offer. Most convention capacities are concentrated in 5- and 4-star hotels, with global brands present as another asset.
Zagreb offers the top-quality service and the best price/quality relationship.
It is the very segment where we have a high ranking as a destination.
The international airport Zagreb and its connection to all major European cities and hubs is what makes Zagreb accessible from any part of the world all year long.
Zagreb is the centre of the economic, academic and scientific life of Croatia, one of the major factors in attracting conventions and other types of meetings. The most important component is no other than people.
MICE tourism in Zagreb gathers top professionals with specialised agencies (PCO/DMC), hotels and other related activities.
Many scientists and professors of international stature and careers are a major asset of Croatia's capital.
2. What's the biggest impression Zagreb made on the event organizers?
Openness and hospitability of their hosts – from technical staff to citizens of Zagreb who are always willing and glad to assist our city's guests, as well as the combination of the city's organizational capacities and its beauty and safety.
Guests are enthralled to be able to use breaks from lectures or business arrangements and visit the city's main attractions in relatively short time. Equally important is the sense of safety that guests feel in our city, which is quite relevant an issue now that safety is in focus.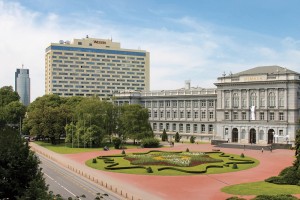 3. Zagreb also offers special convention venues. How much has this offer added to attracting event organisers to Zagreb?
Special venues such as museums, theatres, archives or historic halls are becoming more important as part of our convention offer.
Namely, most convention organisers wish to organise at least one of their events, either an opening ceremony, gala dinner or a farewell party, outside traditional hotel venues.
Zagreb has this great advantage to feature in the very city centre – just a short stroll away from most convention hotels – a wide choice of such special halls being easily accessible and requiring virtually no transportation at all.
4. According to the 2013 ICCA statistics, Zagreb is ranked 79th in the world, that is a leap of 55 places in one year only. What's your comment on this result?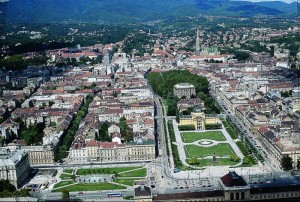 At numerous MICE exchanges and workshops, we are witnessing a growing interest in Zagreb and Croatia, as confirmed by the above data.
ICCA statistics follow the segment of international associations, where Zagreb recorded the mentioned improvement.
Equally important though, we recorded a total of 3,793 business meetings or 420 meetings more than in 2012 according to our National Statistics Office. This is indicative of the positive trend we expect to continue, in particular in light of Croatia's accession to the EU.
5. To end by putting together words and pictures, can you please tell us something more about Zagreb-movies.com project?
Over time, for promotion purposes we produced a large number of videos, many of which were awarded at international festivals and tourist exchanges. The idea was for the videos to be gathered in one place and made available both, to the general public and to event and travel organizers.