After analysing international databases, the Serbia Convention Bureau determined a substantial number of local associations which are members of international associations, and are in the process of preparing organized submission of applications for organization of their international congresses in Serbia. We would like to invite representatives of our professional associations with influence in international organizations to participate in this programme. Our common goal, in cooperation with the congress industry, is to try to acquire organization of notable gatherings of international associations they are noteworthy and important members of.
Serbia Convention Bureau is a member of ICCA (International Congress and Convention Association), which ranks congress destinations each year. Last year Serbia showed notable growth, rising from sharing places 69 through 72 to sharing 55 through 56 places. We owe this growth to the fact that information about activities in congress industry were gathered in an organized fashion for the first time, as well as the fact that Serbia is becoming a more open and more attractive congress destination. The existing hotels and congress centres which carried this business in the past have been joined by new facilities, some are undergoing the process of reconstruction, but there are also new investments present. Companies dealing with congress tourism employ more and more young people, show fresh initiative, so that the local market is getting structured and completed, and all that contributes to promotion of the destination.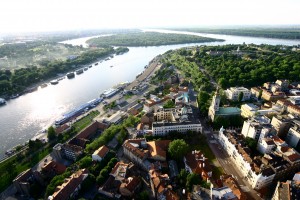 One of the above initiatives is the catalogue SEEmice  that presented conference facilities and services last year, as well as a new congress magazine SEEbtm. The fact that these marketing and communication channels are opened in our country and the region proves that the market is getting developed and that new forms of marketing sales channels will develop soon. Such development of domestic market and offer in Serbia and the region guarantee interest and capability of the industry to achieve an even better international market position in the upcoming period and to attract a notable part of international demand. Serbia Convention Bureau sees further possibilities for promotion of the destination and placement of congress facilities and services in this way exactly, by supporting domestic industry, development of the market and offer, expanding sales channels and cooperation with key partners in those processes. Key activities of the Serbia Convention Bureau are further unification of congress industry, education and promotion, cooperation with local associations and international partners.
We would like to use this opportunity to greet any new initiatives in this business and to call everyone willing to support them, to participate in them, to start their own ideas, and always count on assistance and support of the Serbia Convention Bureau.
Serbia Convention Bureau