The Airports Council International in Europe (ACI Europe) presented its 5th Best airport Award during the annual congress held in June 2009 in Manchester. Based on several criteria such as customer service, retail, security or environmental awareness, the prizes are divided into 4 categories of airports according to their attendance. In the "1-5 million passenger" category, the Aeroporto G. Marconi di Bologna SpA was honoured for its great all-rounder in operations, community engagement and airline relations; in the "5-10 million passenger" category, the TAV Ankara Esenboga won in behalf of its work in the aera of environmental innovation; the Palma de Mallorca Airport received the prize in the "10-25 million passenger" category for its good handling of the seasonality of the destination and the Amsterdam Airport won in the "over 25 million passenger" one thanks to its community relations and environmental awareness, and more particularly its "barrier of silence".
For more information go to www.aci-europe.org.
Top-Performing Airline Companies of 2009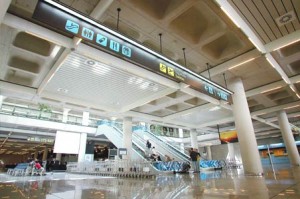 Aviation Week has released the results of its Top-Performing Companies (TPC) study of the global airline industry that identifies Singapore Airlines, Lufthansa and Malaysia Airlines as the top three mainline carriers for 2009.
Air Arabia tops the low-cost/niche carrier category. A follow-up to last month's TPC Aerospace & Defense (A&D) rankings, this year's airline analysis shows the effects of the recession on the industry.
Top Ten Major Legacy Airlines:
Singapore Airlines
Deutsche Lufthansa AG
Malaysian Airline System Berhad
Turk Hava Yollari AO
Qantas Airways Ltd.
LAN Airlines S.A.
Air New Zealand Ltd.
Aer Lingus Group PLC
Iberia Lineas Aereas de Espana S.A.
Finnair Oyj
Top Ten Low-Cost/Niche Airlines:
Air Arabia
Allegiant
Air Mauritius
Aegean Airlines
Copa Holdings, S.A.
Ryanair Holdings plc
Transat A.T. Inc.
WestJet Airlines Ltd.
EasyJet plc
Southwest Airlines Co.