The traditional work environment at corporate meetings, conferences, or congresses – when placed in a certain venue and isolated from local surroundings – is rapidly losing its value. Without any local encounters or experiences for participants to take away with them, the event becomes very bland, and its location almost entirely irrelevant.
If we are talking about a chain of hotels that have similar interiors, amenities, and service levels, participants can't see much difference between staying in Germany, Croatia, Hungary, or Serbia.
If they never get too far from the hotel or they're not provided with authentic experiences, all that remains is a sterile sense of presence at the event, whose location they know only from looking at the plane ticket or using coasters in the lobby.
What do delegates want? 
They want to feel, touch, smell, taste, learn… in a word – they want to experience LOCAL.
This can be afforded to them in several ways: in the form of activities or sightseeing, tasting local dishes made from local foodstuffs, or helping/ donating to the local community.

Local culture as inspiration for authentic experiences – examples
Delegates and participants at events WANT to experience local customs, meet local people, and learn about local culture.
Many research studies draw attention to this trend and need, so event organisers are increasingly looking for venues, hotels, and destinations that provide their guests with opportunities to be exposed to the local culture and community. This can include programmes and activities within hotel premises or programmes designed by travel agencies working with hotels.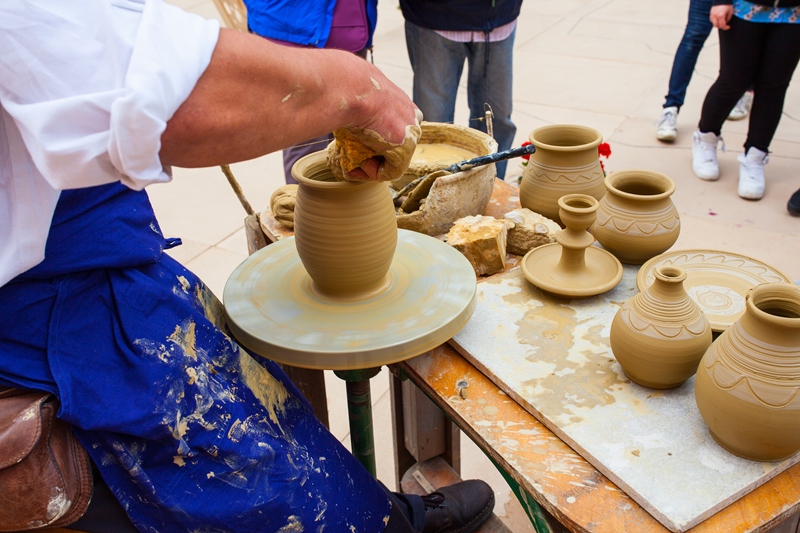 The experience is specific and unique to the location or the surroundings. These can involve local customs, old trades and crafts, or beliefs – something specific to the area – presented in interesting and engaging ways appropriate for the target group.
For example: making pottery out of clay, knitting and weaving, sheep shearing… What's interesting is that there are foreigners who would love to attend a traditional Serbian celebration of a patron saint holiday (the one that goes on for three days in certain parts of the countries). This, of course, is not an appropriate example for business delegations; it's just a thought – what authentic things could be included.
Considering that it's still summer, here's an example of a local activity, provided by some hotels on exotic islands like Bora Bora. They organise sand castle competitions. This team building activity is specific to the location; it's simple, inexpensive, anyone can join in, and it's very enjoyable and fun.
Also, taking part in making folk costumes can feel very authentic. In Japan, there are shops for making traditional summer kimonos.
South Africa – but other places, as well – has diving with sharks, feeding them, or the like.
To the heart through the stomach – local dishes
Participants want and EXPECT to try local cuisine and dishes, or at least meals prepared with local foodstuffs.
They want to try out new flavours or ways of preparing and serving food. This is how they also learn about local people – our food, the way that we prepare our meals and the flavours we create can tell a lot about our mind-set, nature, or needs.
 It would be interesting to enable delegates to attend a preparation of a dish, like live cooking in a modern space baking bread in traditional ways, in some improvised space that resembles those of our ancestors. All this adds a personal touch to the entire experience.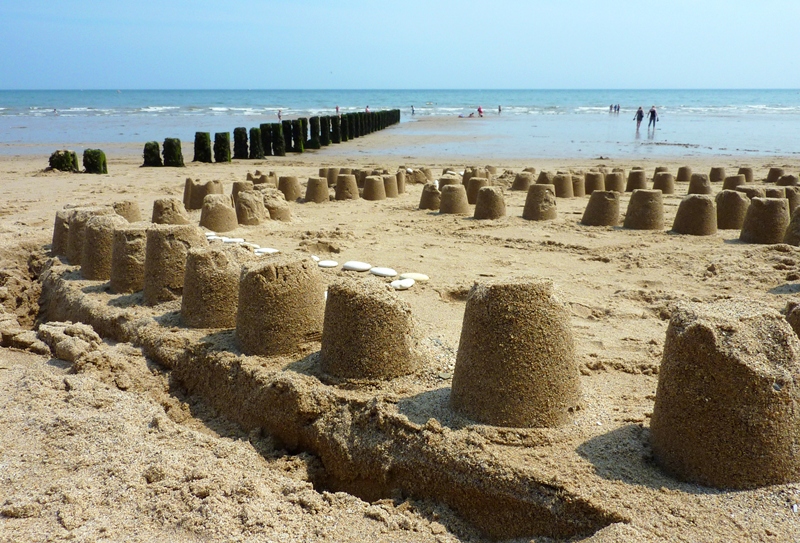 This is also related to the increasingly popular cooking classes as activity, fun, and learning. If you're organising this for clients who are not from this region, they will appreciate if the menu contains some traditional dish than making pizza (while not being in Italy).
Social and economic legacy of events on local development and progress
The biggest perceived value of congresses, conferences, and other business events is the role that they have in supporting economic, academic, professional, and social development.
This can include preservation of nature or providing aid to disenfranchised groups… This so-called social legacy is what an event or a conference leaves behind at the location where it was held.
This should be an important consideration also because of the event's reputation and its influence and goals analysed by the main stakeholders, as well as potential delegates.
Social effects should be taken into consideration also because of the simple good feeling among participants that they made a difference and contributed to helping someone or achieving a greater purpose.
This can include quite simple activities, all it takes is someone who would remember to do it and get a bit proactive. Food leftovers, which are often found in great quantities, can be donated to local halfway houses.
A local children association can be hired to make cards or figures with the event's visual elements, which would be bought from them as gifts for delegates.
This would secure certain funds for supporting the association, and delegates would get original gifts, knowing that they helped someone in this way. They would surely remember this better than a calendar or a pen.
There are many examples, and one that I find very interesting concerns environmental protection – having your own coral in the Maldives.
It can have a defined form, a note, and you can keep up with its growth. At the same time, you're helping their preservation. Pretty cool, right?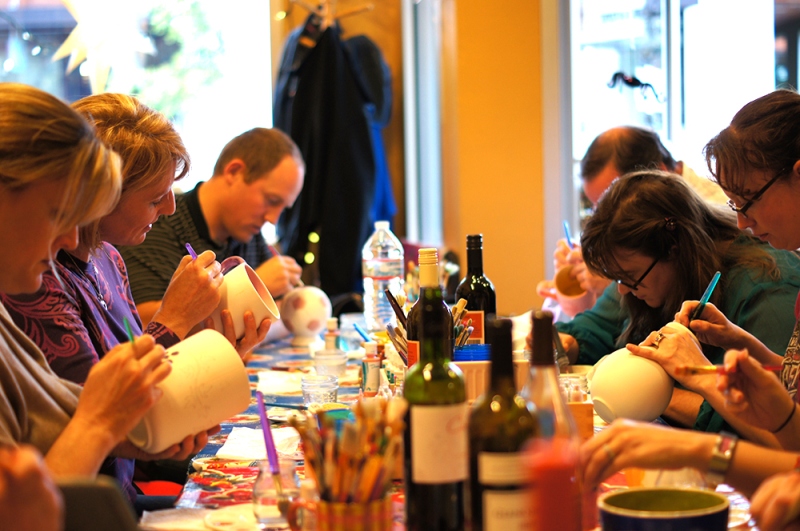 So, there is the possibility to make a donation for corals to be planted in your name. They get tied onto different shapes (like a heart) and sizes. Marine biologists tie on the coral to the shape and then put it in the sea to keep growing. This leaves an amazing personal touch and in the ocean, no less, at the same time taking care of flora and fauna. In our region, you can plant a pine tree or a palm tree or something else. In any case, it would be good to come up with an activity to preserve plants or animals in our region.
Conclusion
Today's travellers – both individuals and event participants – wish to come back home with more authentic experiences under their belt, inspired and full of exciting stories to tell their families, friends, and colleagues.
They want to feel local culture. Something unique and original. So, think about what is specific to your area / region?
An interesting cultural or historical fact? What makes you unique? Old trades? Unique ways of making food or objects? Customs? Wrap it in a well organised activity appropriate for the target group and, using your creativity and imagination in a relaxed setting, you can achieve that which is achieved only by the best – you can make your event original and provide unique experiences, and be talked about long after your event ends for good reasons.