When the winter comes, snow falls on the city streets, everything becomes fre­ezing, all you could wish is to disappear and wake up at some peaceful place, in wild nature, a white wonderland. This kind of world exists in fairytales but also insome distant parts of the world. Try to find it on map or in dreams, but visiting it is a must..
All of things below could be found at few places in the world but some of them only at one place.
Consider organizing an incentive trip for your clients or employees on winter, as the unforgettable experience is guaranteed!
1. Have a special transport from airport. Would you be surprised if instead of car, snowmobile is waiting for you at airport? Start your event differently and orga­nize these vehicles for whole group, from airport through snowy forests, over frozen lakes and rivers, to the final destinati­on. Perhaps one of the most ex­otic experiences is driving in the moonlight, under the starry sky, looking for Northern Lights. So, night flights are better option.
Kindly notice: flying reindeer require expert driving skills that take centuries to master, so only Santa has that skills. 🙂

2. Sleep in igloo hotel. While out­side temperatures may reach 30 degrees Celsius, you could remain inside "in warm". These hotels and its' rooms are built entirely of snow and ice, with constant temperature of just below zero degrees Celsius.
But sleeping bag, designed for extreme conditions, will keep your mind and body warm throughout this special expe­rience. For some less brave, there are also holiday villages or maybe luxury tree-house hotel.
Where Santa lives?

As we are all aware, Santa Claus has always lived far, far away in his secret home at Korvatunturi (Ear Mountain). The road to that place is only known by Santa Claus himself, his elves and of course his trusted reindeer.
Also, here is an idea how to make a game for the group – try to build an igloo. It looks easy, just draw a circle, make an ice bricks and start laying them around the circle all away to the top, then clear your entrance way and give your igloo final touch by filing the gaps.  In order to be further streng­thened, pour water over it. The important is to have and also to be in warm clothes.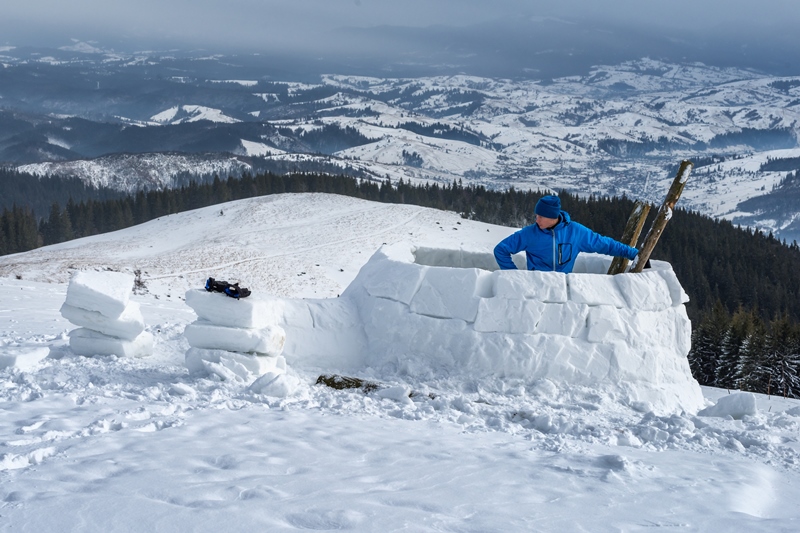 3. make friends with reindeers and huskies. The most traditio­nal way to move through and discover the snow areas and its' nature is by pulled sleighs. Let the reindeers and excited husky dogs to pull you and show you around.
Since 1985, Santa Claus has received 15 million letters from 198 countries, coming to Santa Claus Main Post Office.
Natives call them and other Artic animals amazing, so don't miss to visit the zoo and see elks, wolverine, lynx, wolves, brown bear and even a family of polar bears.
4. Experience Christmas letters euphoria.   If you want to dis­cover how hardworking Elves sort the letters from all over the world, go to the Main Post Office in the town. It has a wide range of Christmas products, stamps, postcards, gift items and many kinds of Christmas souvenirs. You can help Elves with letters, and you will also have the opportunity to send postcards to your loved ones. These letters are stamped with a genuine and popular Arctic Circle postmark, which is some­thing you can't get anywhere else.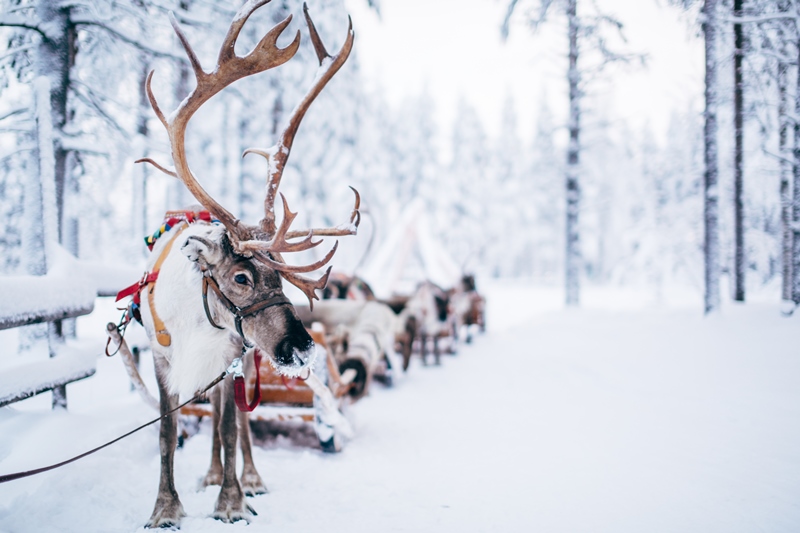 5. Help in packing the presents for children all around the globe. One person can't do all the work, even a famous white-­beard old grandpa. His  busy schedule would fall apart without his little helpers, so dare and try to be an Elf for one day. They say their work never ends, but a cheerful outlook and positive attitude make it feel like playtime day after day. In order to learn the secrets of real elves, take a class in Elf School to earn your magical diploma.
P.S. All children (and the ones who feel that way) from all aro­und the world can write their Christmas wishes to address below.
Santa Claus
Santa Claus' Main Post Office
Tahtikuja 1
96930 Arctic Circle, FINLAND
6. Meet Santa Claus, the one and only. He is just three kilometers away from the airport and eight kilometers from city center, in this magical village.
Everyone is welcome to visit him during the whole year and enjoy a private chat with him in his warm and cozy home.
He departs on his mission with his reindeers to hand out pre­sents to children all around the globe on every December 23rd.
You are guessing right, all above mentioned you may experience in Finland, more precisely in Rovaniemi, Lapland, the Santa Claus hometown.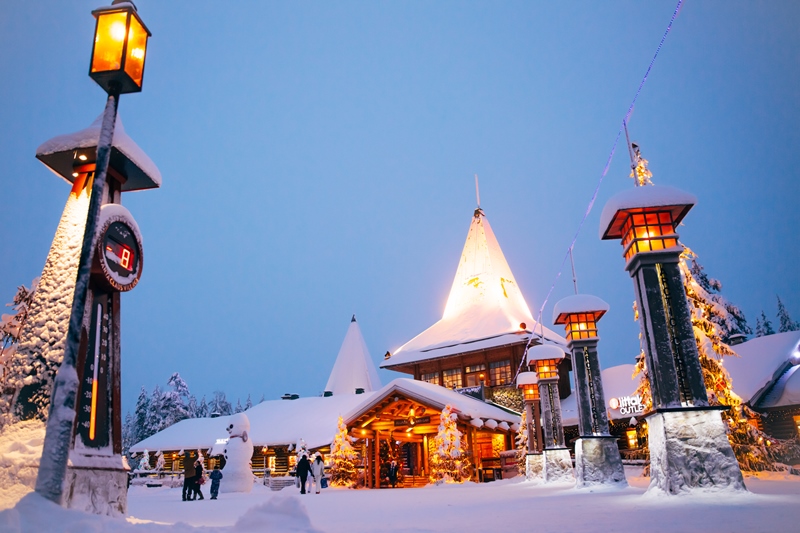 Santa Claus Village – From start to today
After Rovaniemi was almost com­pletely destroyed in World War II, in 1950 Eleanor Roosevelt, the wife of US President Franklin D. Roose­velt, came to visit it and witness the rebuilding process.
For that occasion city officials rus­hed to build a cabin eight kilome­ters north of the city. That cabin marked the birth of Santa Claus Village and still stands today next to Santa Claus Main Po­st Office. Today, at the Santa Claus Village, there is Santa's house with his personal office and reception.
Also, a shopping centre with genu­ine gifts and other beautiful items, then coffee shops, restaurants and many different types of program­me services.
Santa Claus Village is open every­day of the year, and present best­ known attraction in Finland.