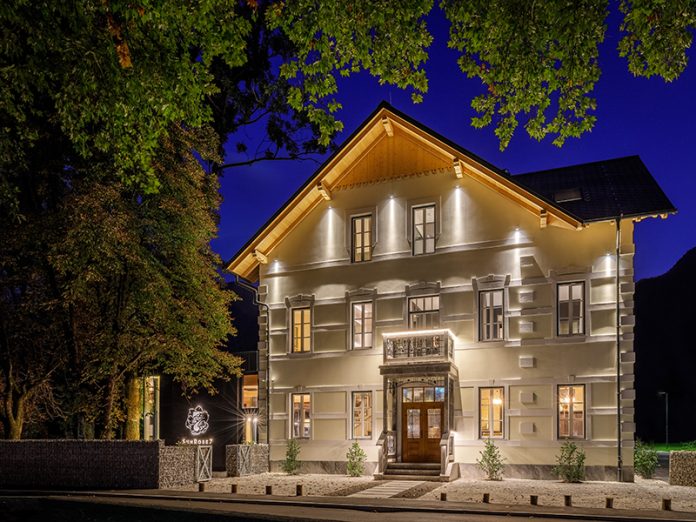 Built in 1890 the completely reconstructed 18-room heritage boutique hotel Sunrose 7 re-opens for 2020!
By the opening of the railroad tunnel in 1906, the Sunrose 7 became the most distinguished lodging in the area. Attracting high-profile visitors from around the region, its prestigious guest list includes members of the Empire's Royal Family, along with a multitude of societal VIP's.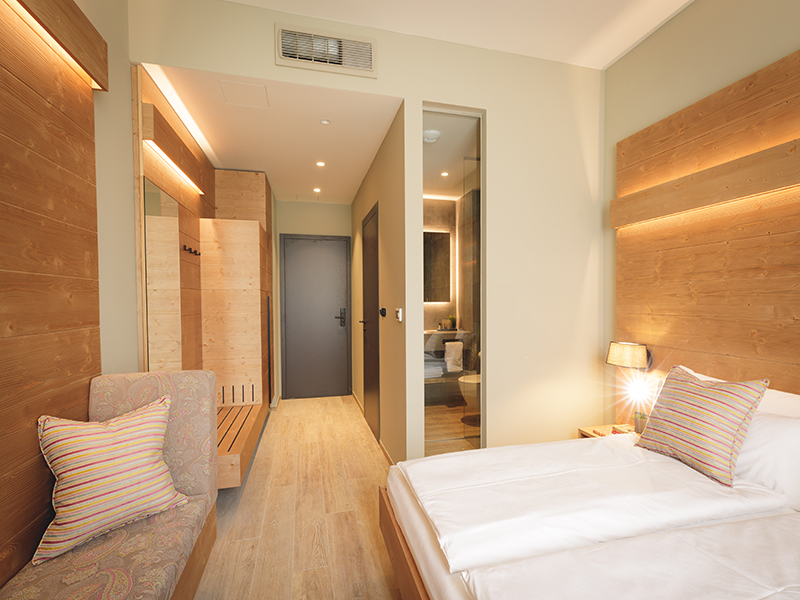 Sunrose 7 combines 130-year-old tradition and heritage with contemporary design. Hotel revolves around the Digital Detox concept. There are no TVs, multimedia or other consumer electronic devices. Instead, a library, pleasant ambient with views of the garden, the protected chestnut grove and the river please the guests along with the Julian Alps and Triglav National Park right on the doorstep.
Project manager, Mr. Anze Cokl: "Once called a sleepy corner of Slovenia, Bohinj has been developing quite rapidly in the last couple of years. And to our advantage, this "sleepy" past had left this alpine pearl vastly intact. Ongoing sustainable projects, splendid nature and boutique-ness make it different, calming and therefore has great potential!"
The number 7 represents the story of our beautiful alpine pearl – from Bohinjska Bistrica to wildflower botanical garden at Črna Prst mountain, where Sunrose flower is blooming. Taking on the ridge and 7 main summits along the way and onwards to the valley of the 7 Triglav lakes. The path to the summit of the highest Slovenian peak called Mt. Triglav is open. After day(s) of discovering and experiencing  Bohinj from above, rest your feet at Restaurant Kavarna pod kostanji on the hotel's address: "Triglavska 7 street", where you can chill in an adults-only zone of peace and serenity.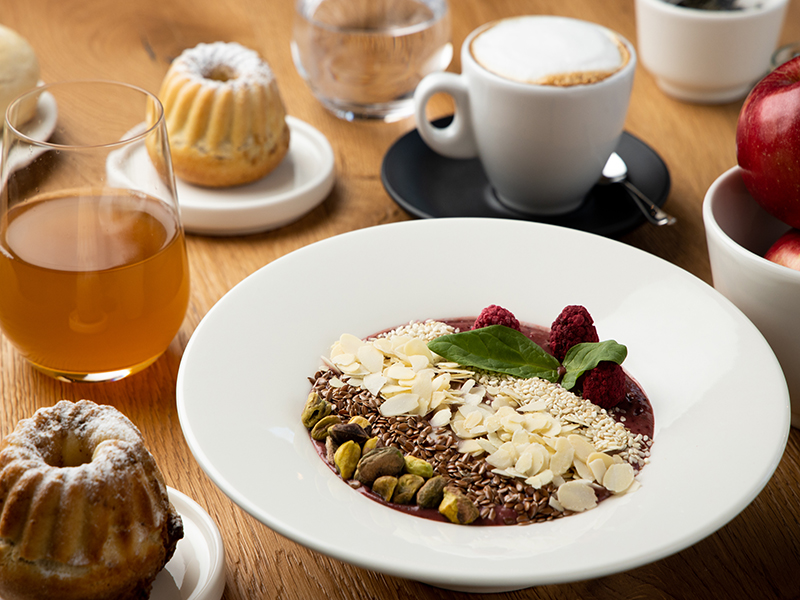 18 designer rooms in the Austro-Hungarian villa are furnished with local spruce and oak wood, have floor and wall heating and individual air conditioning. Bathrooms have certified organic toiletries and eco friendly cotton bathrobes and towels.
Famous Savica waterfall inspired the designers to install the unique showering experience in the suite. It is the only such shower in Slovenia and offers a multisensory water experience, like a personal spa, making you feel like under a waterfall.
Lobby consists of a pleasant open space great for socialising, drinks and co-working. A small library corner, fireplace seating area and cosy ambient draws guests to enjoy all day long. Restaurant pleases with views through 4 meter top-bottom glazing with views of a 1000m2 garden with home-grown herbs and even a hotel for bugs. Hand-made brass chandeliers hanging from the 6 m ceiling round off the interior of the ground floor.
Basement is home to Wine cellar with top quality Slovenian and international wines along with a separate brandy corner.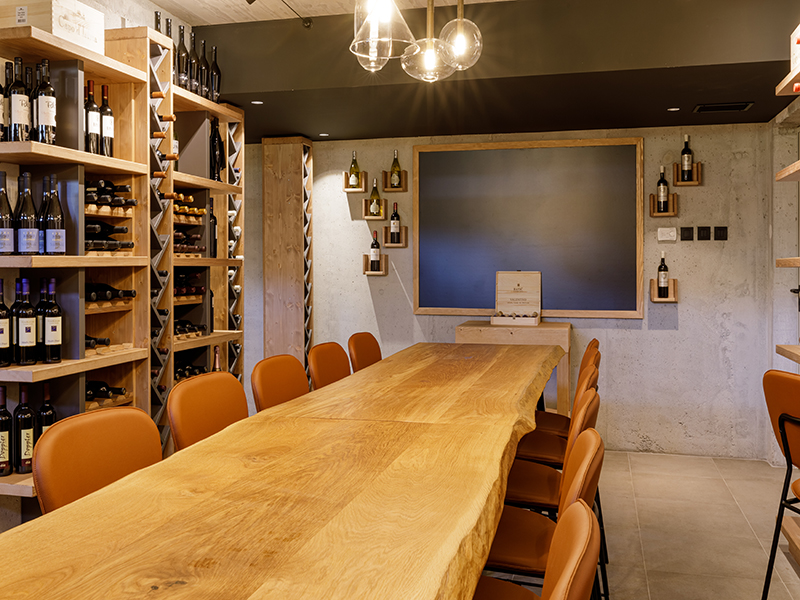 In the shade of nearly 120 year-old chestnut trees the heart of the historic building takes place: traditional Café & Lounge Kavarna pod kostanji indulges guests with great coffee, local beverages and snacks – all made and served with love.
Guests can pamper in the exclusive wellness including infinity pool, steam, Finnish and IR- saunas as well as a Aquapark & Wellness Bohinj nearby.
Sunrose 7 Boutique Hotel from Slovenia has already been awarded the international sustainability certificate Travelife, and additionally to that, just recently, the Slovenia Green Accommodation award.
Sunrose 7 has an ongoing commitment to minimise its environmental impact through actions carried out every day: the garden and plants are watered with rainwater, highly energy efficient heat pumps are used to warm up and cool down the Hotel, and both fireplace stoves harness the heat via heat exchanger and deliver the energy throughout the Hotel. All hotel ceramics are composed of a few essential elements such as earth, fire and water. The finished product required -30% less energy, -80% water and -30% of CO2 emissions compared to regular ceramics.