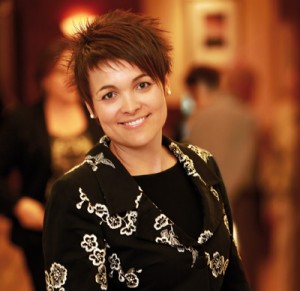 In order to present one of the oldest cities in Europe as a meeting destination, we had the pleasure to speak with Lenka Zlebkova, managing director of Prague Convention Bureau.
1. City of Prague is known such as "Golden city" and "Mother of cities". How is it got those nicknames?
Golden Prague is a label from era under the reign of Rudolph II and the Czech king Charles IV. In those times, the legendary alchemist worked in laboratories and created the famous philosopher's stone and the elixir of life and turned mercury into gold.
Prague is called "Mother of cities" because it is one of the oldest cities in Europe.
2. What are main advantages of Prague as a meeting destination? Point out main three, if possible.
Prague is a significant traffic junction. 46 scheduled airlines offer direct flights from Václav Havel Airport Prague to 83 destinations in 38 countries. It takes about 30 minutes to get to the city centre by public transportation. Prague also has three international railway stations and a bus station, all connected to the metro stations. Highway network links Prague to other significant European destinations. The city is easily accessible from any place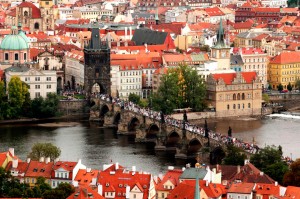 in the world. In Prague everything can be reached within a few minutes, even by foot. Museums, restaurants, historical monuments, relaxation and entertainment – all is literally at your arm's length.
Prague is rich in architectonic monuments, cultural heritage and historical sights, but at the same time it is modern and dynamic. The city is a real cultural centre of Europe whose breathtaking atmosphere is unforgettable. The city can boast of its perfect public transportation system, amenities, or a wide range of first-class services. Its offer of conference venues is excellent and varied too. You can choose from both the modern conference centers with up-to-date technologies, which hosted both NATO and IMF meetings, and historical jewels in the city centre.
Prague offers world-class services at a reasonable cost. Prague's hotels and other amenities, mostly built in the last decade, can accommodate more than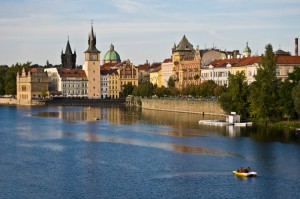 70,000 persons and offer the highest standard. Prague's DMCs and PCOs provide first-class and complex services. This is a reason why Prague is an ideal destination for international conferences.
3. Prague Congress ambassadors' club nowadays counts about 80 members. How do you find members and what it takes to become one?
We launched the ambassador program in 2010. Every year we award the most active ambassadors for the congresses they have brought to Prague. Also, last year we organized first two educational sessions for potential new ambassadors, during which experienced ambassadors presented the best practices. We try to engage the community of scientists who have already organized a congress in Prague or who are active within the international associations and are interested in bidding for an international congress.
4. How much this Program is important to success of PCB? And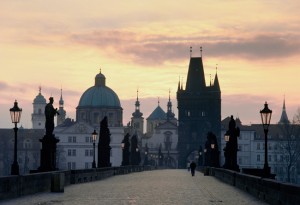 how much is PCB important to success of the Program itself?
The Program is one of the most important activities of the PCB. It helps to stimulate interest of Czech representatives in the international organizations in bringing international meetings to Prague. Likewise, the Program could not exist without the PCB as its founder. The Program stands on the idea that congress ambassadors can expect free professional advice and assistance from the Prague Convention Bureau and its members.
5. According to ICCA statistics for 2011, city of Prague had 98 meetings. What number is goal for this year?
Our goal is to be in first 10 world`s meeting destinations and in top 5 by 2020.  In 2013 we aim to have 118 association meetings in Prague.