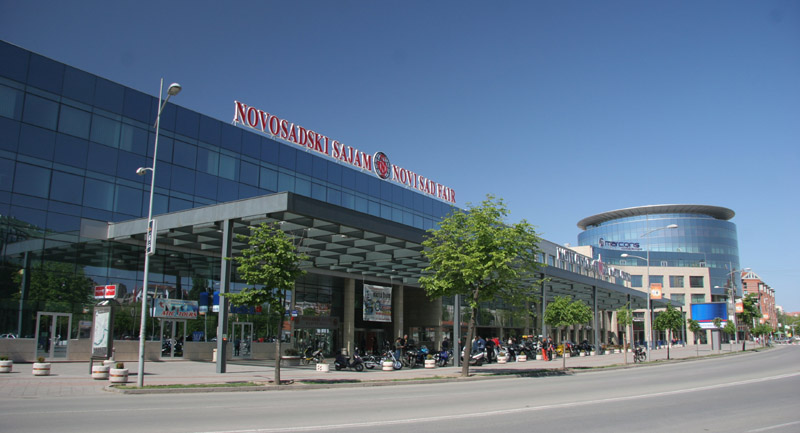 Novi Sad continues to shape up as a MICE destination. Apart from financial gains, MICE contribute in terms of prestige given the fact that congresses and conventions are attended by highly-educated and successful guests. Novi Sad has a long and fine tradition of organizing congresses and conventions owing to the city's fine tourist offer in general, including accommodation, rich enogastronomy, cultural and historical sights, sightseeing tours around the city and its outskirts, and wine tours.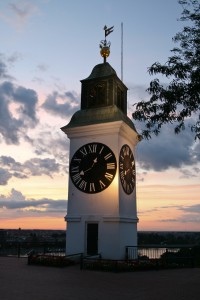 The advantage of MICE development is that everything is close by, and the tours can be easily arranged after the event. And the outskirts of Novi Sad as well as Vojvodina in general have so much to offer indeed. This is a multicultural environment where several languages are spoken, which is why foreign tourists find it so attractive. The diverse people who have lived in Vojvodina over the centuries developed the region's delectable cuisine. There is a wealth of culinary expertise in Vojvodina. With Serbian, Hungarian, Romanian, Slovak and even German, Russian and Asian influences, the region is brimming with flavour.
Novi Sad's main attraction is for sure the Petrovaradin Fort with its variety of amenities, being a home of numerous international and national events in particular such as: EXIT, STERIJA'S THEATRE, STREET MUSICIAN FESTIVAL, NOVI SAD JAZZ FESTIVAL, ZMAJ CHILDREN FESTIVAL, AGRICULTURAL FAIR and many others. Tourist amenities and activities on the Danube have not still been completely defined, but they are certainly of a major importance for the development of city's tourism. Not far from Novi Sad, there is Fruška Gora with 17 monasteries playing an important part in the tourist offer. The attractive surroundings of Novi Sad are featured by ethno-granges, most popular with the business tourists after their meetings, as well as visits to numerous wine plantations offered in Vojvodina.
The number of tourists started to increase since the year 2000, when Serbia started to open to Western Europe. Every year, in the beginning of July, during the annual EXIT music festival, the city is full of young people from all around Europe. In 2005, 150,000 people visited this festival, which put Novi Sad on the map of summer festivals in Europe. Besides EXIT festival, Novi Sad Fair attract many business people into the city; in May, the city is home to the biggest agricultural show in the region, which 600,000 people visited in 2005. There is also a tourist port near Varadin Bridge in the city centre welcoming various river cruise vessels from across Europe who cruise on Danube river.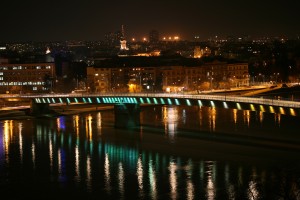 Novi Sad is the second biggest city in Serbia and one of the major fair cities with a long business tradition. Importantly, it is also a home of university and therefore the conventional centre for the university topics, and the centre for student exchange and youth tourism. In Sremska Kamenica, there is the Cardiovascular Institute Vojvodina – the reason for frequent medical congresses held there.
The Novi Sad Fair, as the oldest Fair Organizer in Serbia, is number one in the regional exhibition industry. Development strategy and vision allowed the Novi Sad Fair to catch up with the global trends as best as possible by means of modern running of business, efficient investments and ownership transformation. At 300,000 sq m area, of which nearly 56,000 sq m account for indoor exhibition space, the Novi Sad Fair organizes 30 fairs, show-rooms, exhibitions and shows for consumer goods per year. They are attended by 5,000 local and international exhibitors, and visited by more than 1,300,000 people. In addition, a big and important investment, known as Master Centre, will allow the Novi Sad Fair to be actually open all year round and apart from fairs it will be able to organize business conventions, congresses, seminars…
Master Centre is also the home of Exhibition Association of Southeast Europe (EASE) founded by the Novi Sad Fair, which actively involves 21 fairs in the region. A competitive advantage of the Centre is its membership in World-Wide Business Centres Europe (WWBCE), based in Zurich. Novi Sad Fair's membership in the International Congress and Convention Association (ICCA) and in the Central European Fair Alliance (CEFA) allows the networking with major European economic centres.
At the 2009 IMEX Fair in Frankfurt, Novi Sad and Vojvodina were presented as a destination with huge development potentials in MICE, supported by Tourism Research & Development Centre. According to Miloš Milovanović, Director of Serbia Convention Bureau, Novi Sad is to be one of the top 300 cities in meetings industry. According to the Tourist Organization of Novi Sad, a number of international events have been announced such as: in June– STERIJA'S THEATRE, CINEMA CITY, INTERFEST-INTERNATIONAL WINE FESTIVAL, INFANT-INTERNATIONAL FESTIVAL OF ALTERNATIVE & NEW THEATRE, THE DANUBE DAY, in July –  EXIT, STATE SAILING CHAMPIONSHIP, JET SKI RACE, in August – PROFESSIONAL MEN'S TOURNAMENT FUTURES-ELITE OPEN, INTERNATIONAL MEETING OF OLDTIMER ENTHUSIASTS, "LIGHTHOUSE" ART CAMP.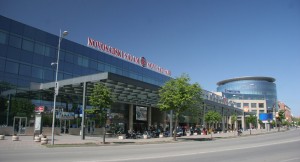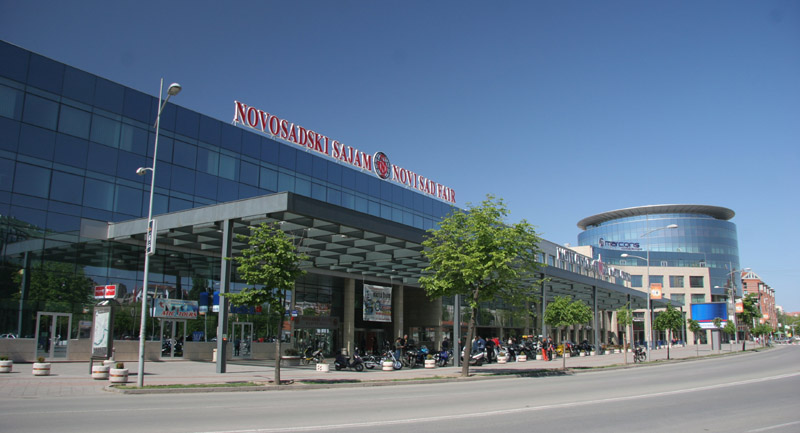 With its 68 hotel facilities, the accommodation in local houses or flats and in countryside tourist households, guest houses, tourist apartments, hostels and boarding houses with a total of 2,655 beds, Novi Sad highly recommends itself to the guests visiting the city, taking part or attending one of the numerous cultural or sports events or meetings, according to the Tourist Organization of Novi Sad. Also, one of the projects of the Tourist Organization of Novi Sad is to set up the City Convention Bureau, which they hope to be carried out in near future. As the huge potential of Novi Sad has been recognized in terms of its development as a meetings industry destination, the set up of the Convention Bureau of Novi Sad is the next logical step.
Novi Sad Congress Centres and their Capacities:
SPENS –  Sports & Business Centre VOJVODINA
Big Hall
Small Hall
Amphitheatre
Conference Room
7,000 participants
1,450 participants
224 participants
30-50 participants
NOVI SAD FAIR – MASTER CENTRE
Master Hall
Big Hall
Small Halls
5,888 sq m up to 4,000 participants
350 participants
100 participants each