The begging of this summer season, middle of July to be more precise, we are expecting opening of exclusive complex Lazure Hotel & Marina Montenegro, at the entrance to the picturesque Kotor bay, next to the beautiful medieval city of Herceg Novi.

Part of the complex are Lazure Boutique Hotel with conference halls and special events venues, restaurants and bars, Spa and Fitness center and Lazure Marina.
Lazure Boutique Hotel
Lazaret in Meljine is widely known among locals and even tourists, therefore in the process of construction and development of the project, the contact with the historical name of this unique place was maintained. Thus there was an idea to give the name Lazure. This word is, first of all, associated with azure color, air, sea, with clarity and calmness. And this is not
coincidental – many details of the bright-blue colour can be found in the building: the doors of the chapel, the shutters and window frames.
"We think that this name is perfect for our project as it fully reflects its essence – to preserve the history and breathe a new life into the walls of an old building, to emphasize its natural beauty, to maintain a unique atmosphere and to give guests comfort, joy, and serenity",
says the project team of this complex. Lazure Boutique Hotel revives the historical premises of Lazaret, an 18th century landmark of the Bay of Kotor. This prominent building has been carefully renovated and brought back to life as a luxury boutique hotel offering exceptional standards of service inspired by Montenegrin hospitality values. Recognizing the great historical value of the Lazaret, investors and architects of Lazure Hotel & Marina
preserved the unique atmosphere of this complex and expanded its functionality.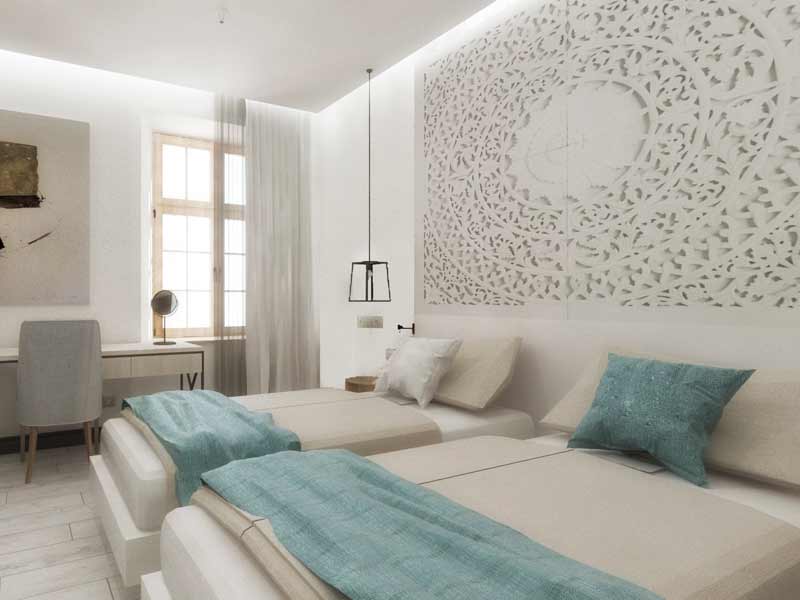 Lazure Boutique Hotel offers privacy of 24 modern rustic-style guest suites and deluxe rooms, including one King Suite. The suites and deluxe rooms feature sea, garden, or courtyard view. Attractively furnished, all rooms are fully air-conditioned and equipped with
flat screen TV, telephone, wireless internet, minibar, safe, hairdryer, and bathroom amenities.
Personal service with attention to details is considered a natural privilege of every guest at Lazure Hotel & Marina. With its extraordinary design, unique architecture, and ideal location, it perfectly suits leisure and business travelers.
Convention halls and Special Events venues
Lazure Hotel & Marina offers a conference room (160 sqm), that can host up to 200 people and one smaller hall (70 sqm) for 70 persons. Also, there are two courtyards and an outdoor garden venue (880 sqm) adaptable for any type of event and can host 500 people.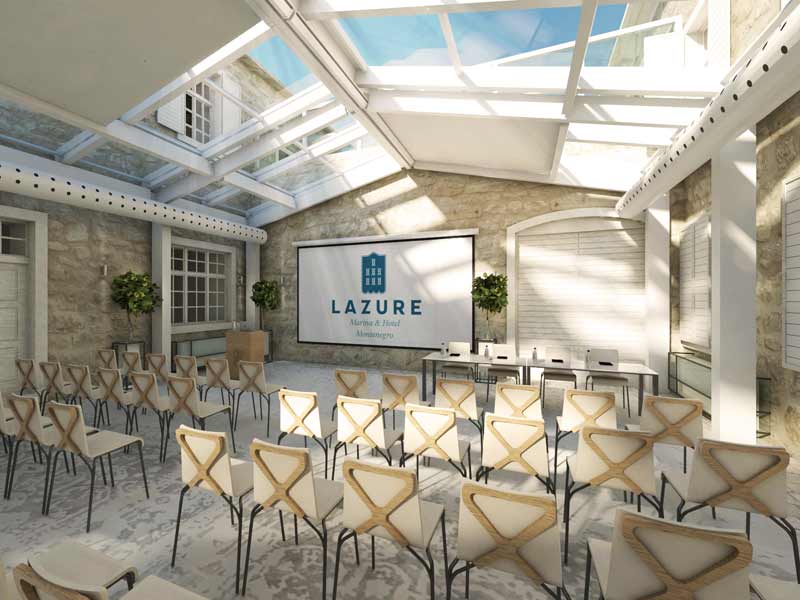 Restaurants and bars
Restaurants and bars celebrate traditional Montenegrin hospitality and freshness of local produce. The guests will have an opportunity to taste Mediterranean cuisine at its best, try local wines, and enjoy comforting marina view during whole year. Rosemarine Restaurant is a la carte restaurant serving Mediterranean cuisine dishes pleasing various gastronomic tastes. Augusto Brasserie is an all-day venue with terrace and courtyard giving the ultimate dining experience by serving trendy fusion cuisine. 1729 Wine Bar is the right place for wine and more serving a variety of local and international wines. Stop by to taste deliciously flavored bites and selection of cheese. Rocco Lounge Bar is a modern ambience courtyard serving a variety of signature cold and hot drinks. Lazure Beach & Bar is the right place to relax and enjoy clear turquoise sea, sun, fancy drinks and creative snacks.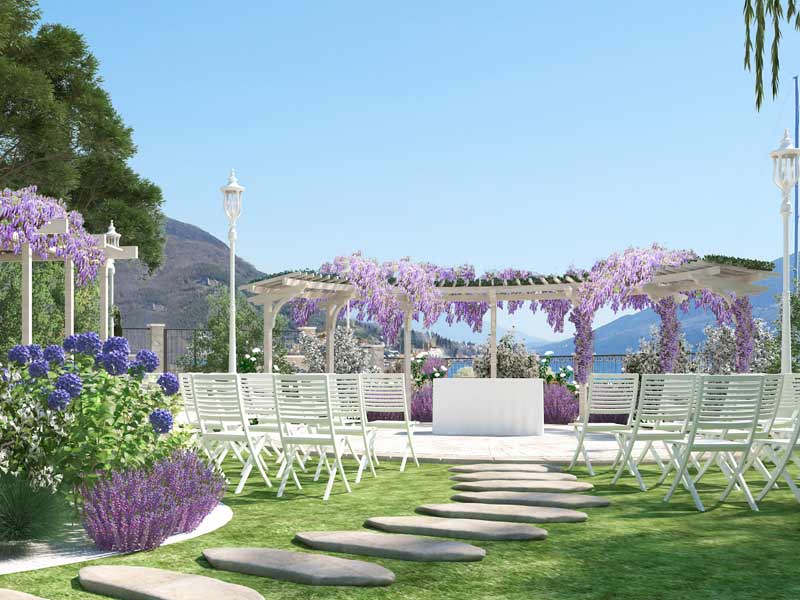 Spa and Fitness center
Lazure Boutique Hotel offers its guests, but visitors also, a luxurious retreat including swimming pool, a variety of saunas, hammam, jacuzzi, massage, body care treatments, hair and beauty salon, gym, hall for fitness, yoga and dancing classes as well as outdoor grass lawn in the Mediterranean garden for open air yoga workouts featuring marina view.
Lazure Marina
Beside its perfect location in Boka Kotorska Bay, Lazure Marina amogst other, offers 221 berths for boats from5 m up to 30 m, short and long term berths options, 24-hour security and assistance, onsite brokers for charter and yacht sales, Wi-Fi and Yacht club and café.