The business offer of the Solaris Resorts has been expanded with bigger conference room for organizing various types of conferences, seminars, business meetings and conferences so now it can host 180 participants.
It extends to 200 sqm, it can be divided into two separate units, and follows the latest trends in the congress tourism, therefore the area is equipped according to the highest world standards in congress tourism, air conditioning, sound system, Wi-Fi connection, four projectors, four canvases and a flip chart tables.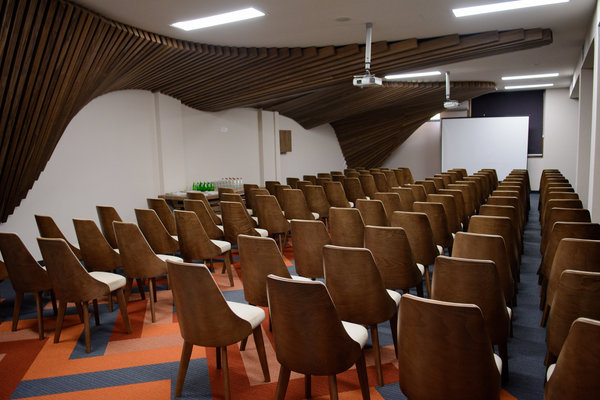 The conference hall is located near the reception and is connected to the lobby bar, where the participants can take a break. Within the organization of the seminar we also offer the possibility of organizing welcome cocktail, coffee breaks and organizing working or festive lunches and dinners. For all guests there is a covered parking space, also expanded for 90 vehicles. The uniqueness of the offer is a renovated wellness centre that extends to 1,000 square meters. The beneficial amenities of the wellness and relax zone are adapted to the nowadays needs and were created for the moment of your unique experience in order to achieve vitality, beauty and harmony. The numerous contents and professional staff allow guests to spend unforgettable and relaxing moments nourishing their body and spirit.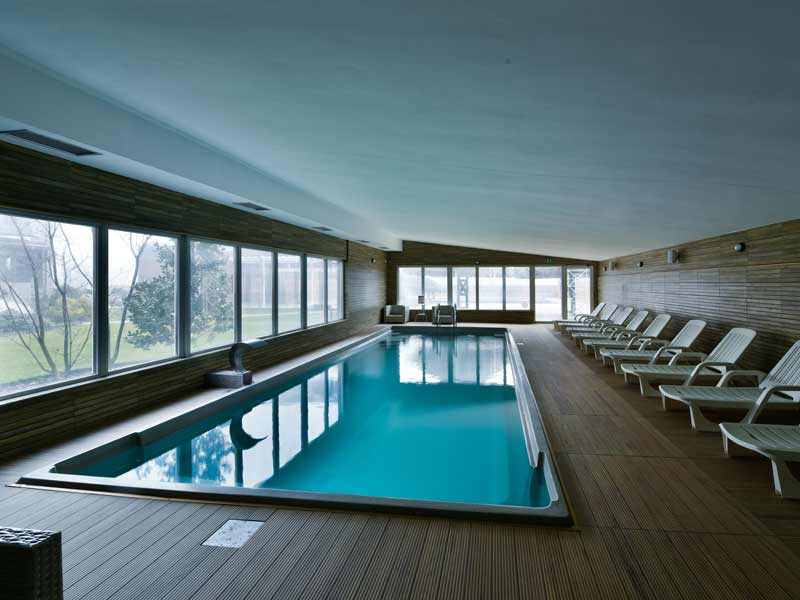 In the wellness centre you can find a Jacuzzi, a salt room, a cold room, a warm bench, a Russian sauna, a Finnish sauna, a steam bath, an ice-maker, aromatic showers and tropical rain, a fitness room, a fruit bar and an indoor swimming pool with a saltwater with temperature of 29C . Within the wellness and relax zone, you can expect a wide range of massages, as well as facial and body treatments. There are two outdoor swimming pools available. One of our pools is a unique bio design pool, with a sandy beach, and in the other one you can relax in a bar with wide selection of drinks and cocktails. Solaris Resorts offers a restaurant "Biber". With its interior and design it provides a warm atmosphere with a mix of diverse tastes and pleasures. Besides the hotel guests, the restaurant is open to all who want to feel the unique gastronomic pleasures. The restaurant offers A la carte menu with a wide range of national specialties of Spain, Italy or the Far East.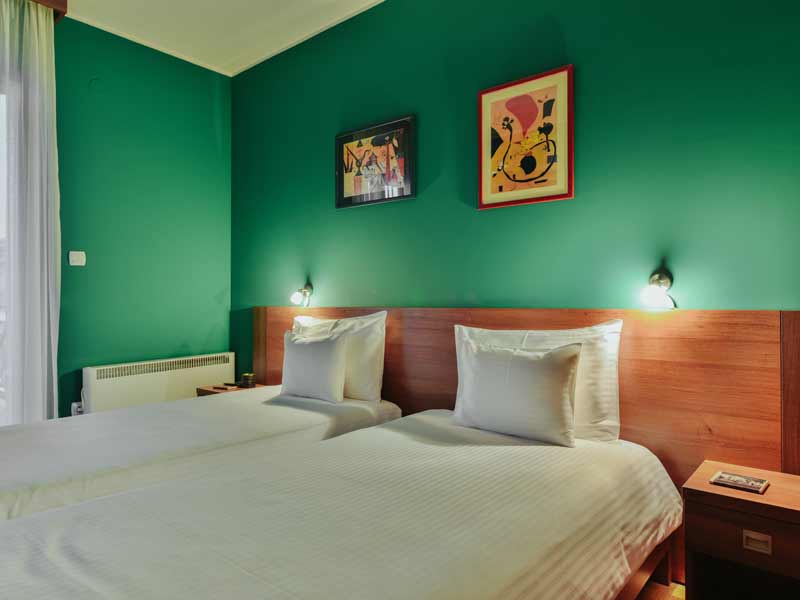 If you choose French cuisine, you will have the honour to have specialties prepared by a French cook Jean Marck Labbe. At any moment, professional staff will help you in choosing a rich assortment of wines and treats. In February 2014, Solaris became the first hotel with a Halal certificate, within the "Biber" restaurant.