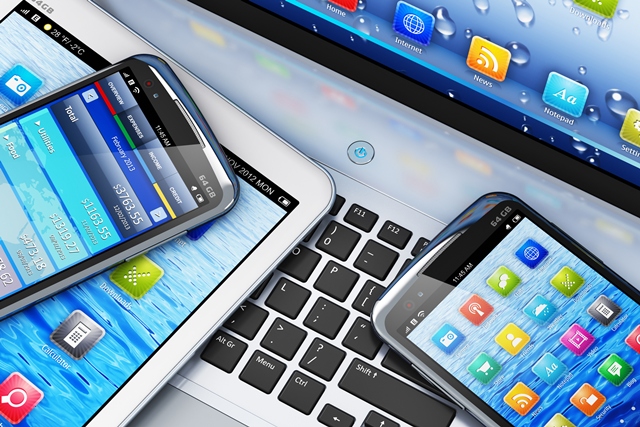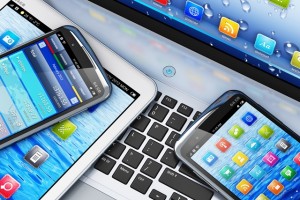 The basic purpose of the application is to serve as a "gadget" which makes daily or occasional functioning of its user easier, as at work so privately, or just offers entertainment or certain information.
Those can be applications for note taking, parking, photo processing, playing music, various games, social networks and many other things. It can be almost everything that comes to your mind. Besides, nowadays, it is almost taken for granted that each job – company or organization, have their mobile application or that their website is adapted to mobile phones or tablets.
When you prepare to attend a conference, make sure to take iPad or Android, netbook, tablet or laptop. Writing down notes to a piece of paper or carrying the bag with a pile of printed documents is out of date, and certainly more complicated.
From that reason, make sure that you have installed all the applications which we divided into the following categories, and which will certainly make you functioning at the conference easier and give you the feeling of technological safety:
Conference App
Check whether the conference which you will attend has mobile application. Mobile applications usually provide brief and more direct information about the event, as compared to the conference website. If the conference has no application, make sure to see their website.
–          Find the conference program with the topics of lectures, discussions, lecturers, speakers, etc.
–          Be informed about the latest news concerning the conference
–          Create your own online conference timetable, with the sessions you plan to attend
–      Get informed about other attendees, and introduce yourself over the central system for exchange of messages between the participants (attendee messaging centre).
Location
If you go to a conference to another country or another city, do not set out without Google Maps. What can additionally make your functioning easier is Foursquare, in order to see the advices about your location, when and where your friends "check in". AroundMe is excellent for finding the things you need in your vicinity. Stay.com is another useful application which offers the information about tourist attractions with offline maps, if, apart from the conference, you will have some free time to spend on sightseeing.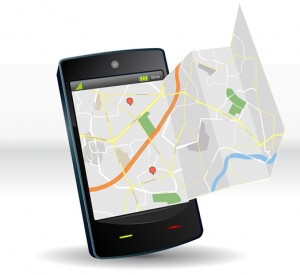 Travel
Travel and the selection and booking of the accommodation, if you do it yourself, will require booking.com, Tripadvisor, as well as the application of the airline company which you will use. For the region of the South-Eastern Europe, you might use the portal kongresniturizam.com, that is, SEEmice.com for the information about destination, direct flights and the accommodation.
Business "gadgets"
E-mails. Checking e-mails is an everyday activity, no matter where you are – at the conference or in the office, so you will need Gmail, K-9 Mail or some other e-mail application you prefer.
Business card scanner. Unless you want to have a wallet crammed with business cards or an endless fight with the lost cards in your bags or pockets of your jacket, business card scanning application is a "must-have" for each professional meeting. There are numerous applications for this purpose, and some free ones are CardMunch for iOS, CamCard and ScanBizCards app for Android.
Note taking. Evernote is an excellent and free application which will enable you to quickly take notes – textually, visually, clips, voice notes, as well as creation of "To Do" lists.
QR code scanner. One of the advanced ways of information sharing is QR code, which can be put to business card, leaflet, conference program, etc. In that case, you will need the application for scanning of the code. You can also try QR Barcode Scanner.
Other
Social networks. Depending on the networks where you are active, there are applications such as Facebook and Facebook Messenger, Twitter, LinkedIn, Google+, Skype, Viber and other.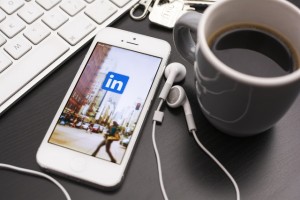 Photo/Video. Some of the widespread applications are Instagram, YouTube, and also Camera+ as a good application for taking photos (camera app), Snapseed for photo editing, etc.
Music and events. Some of the applications for playing music are Soundcloud, Spotify, Applauze (plays local music as well), as well as Eventbrite, through which you can find local events, get recommendations, and also book and buy tickets.
Food and drinks. Among the applications which can help you in selection of a restaurant, food and comments of the guests all around the world, there are Urbanspoon, Yelp, Foodspotting. In order to get informed and make selection of wines, there are Vivino Wine Scanner, Wine Dictionary, etc.
These are some of the applications which will ease your functioning when attending a conference or a congress. And the selection certainly depends on your personal preferences and needs, as well as on specific features of events you attend.
The aim was to present the concept of sharing and getting information through mobile applications, which represents a modern, technologically innovative, nowadays "must-have" and easier way.