Detroit Metro Convention & Visitors Bureau (DMCVB) is known as the world's first convention and visitors bureau, which this year celebrates 119th birthday.
Regarding Detroit, as a meeting destination and its advantages we had the honor to talk with Mr. Bill Bohde, Senior Vice-President, Sales & Marketing.
1. Considering that DMCVB is the world's first convention and visitors bureau established, could you tell us more about this interesting fact?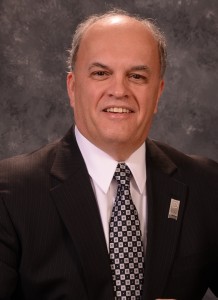 For the destination marketing industry, the first step was taken by Detroit based Milton Carmichael, who was also the first to take to the road to sell his city as a convention site in 1896.
And, like many of our nation's pioneers, Carmichael's entrepreneurial footsteps paved the way for the rest of the world.
Soon after taking note of Carmichael's success, other aspiring destinations, including Denver, Atlanta, St. Louis, and others joined the efforts.
In 1914, a handful of representatives, soon to be called "convention secretaries" gathered in Detroit for what would be the first organizational meeting of the International Association of Convention Bureaus (IACB).
From those first meaningful steps, the IACB soon began to jog, then sprint into history. Railroad and air travel opened up new geographies, and funding was allocated to boost competition. Not long thereafter, tourism was recognized as a viable and valuable addition to a destination's formula for success.
Even with set-backs resulting from the Great Depression, World War II and civil unrest, the nation's first destination marketers found creative ways to thrive, helping advance the profession to the multi-billion dollar industry it is today.
2. Detroit is known as the great comeback city. Why?
National and local publications, bloggers, captains of industry and proud local residents quietly began to refer to Detroit as the "next comeback city" and that message has turned into a drumbeat that we no longer igonre.
The message grew organically and publications ranging from the LA Times to Meetings Focus Magazine have dubbed Detroit as "the Comeback City", the "Comeback Kid", a "City Reimagined" in recent articles. The word "comeback" has dual meanings.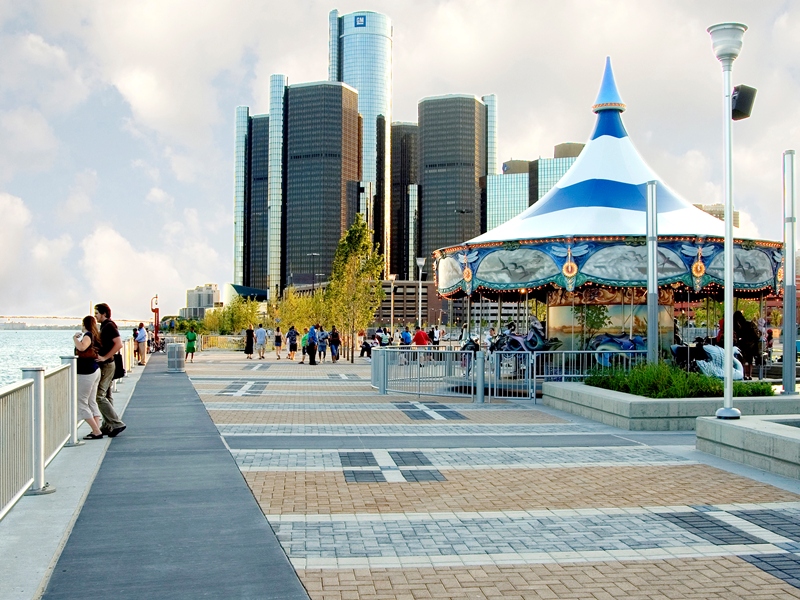 First, it touts the fact that Detroit is undergoing a rapid transformation. Secondly, it urges visits to "come back" to the city and the region if they have not been or it has been some time since their last visit. Evidence of Detroit's Comeback can been seen throughout the city.
Here are some examples:
· The M-1 Rail project is underway and will provide a catalyst for investment, economic development and urban renewal that positively impacts the entire region through the construction of a streetcar circulator system running along. The rail project is estimated to be complete in early 2016.
· The announcement of "The District" entertainment area spearheaded by the Ilitch family. "The District" will be 50 blocks of thriving businesses, parks, restaurants, bars and event destinations.
· A multitude of investments by Dan Gilbert, founder of Quicken Loans and Rock Ventures, that included moving his Family of Companies into Detroit's central business district in 2010 in an effort to help lead the transformation of a great American city. Since then, he has invested more than $1.6 billion to purchase and renovate more than 70 commercial properties accounting for more than 10 million square feet in the city's urban core.
3. What do you find as the main adventages of Detroit as a meeting destination?
Detroit is a well rounded destination that offers plenty of options for meeting planners. The highlight of the region is the new Cobo Center.
Built by the City of Detroit, it was originally opened in 1960 and named Cobo Hall in honor of former Detroit Mayor Albert E. Cobo.
The newly remodeled and renovated Cobo Center has been transformed into a world-class convention and meeting facility.
The $279 million expansion adds more than 200,000 additional square feet of new and reconfigured meeting and banquet spaces: 100 breakout spaces total. All told, Cobo Center now has 723,000 square feet of exhibition space: 623,000 of it contiguous and 100,000 more along the Detroit River. In addition, its rigging capabilities rival those of any North American facility. Cobo Center now offers all the latest technology assets, starting with free WiFi via a robust bandwidth available throughout the facility.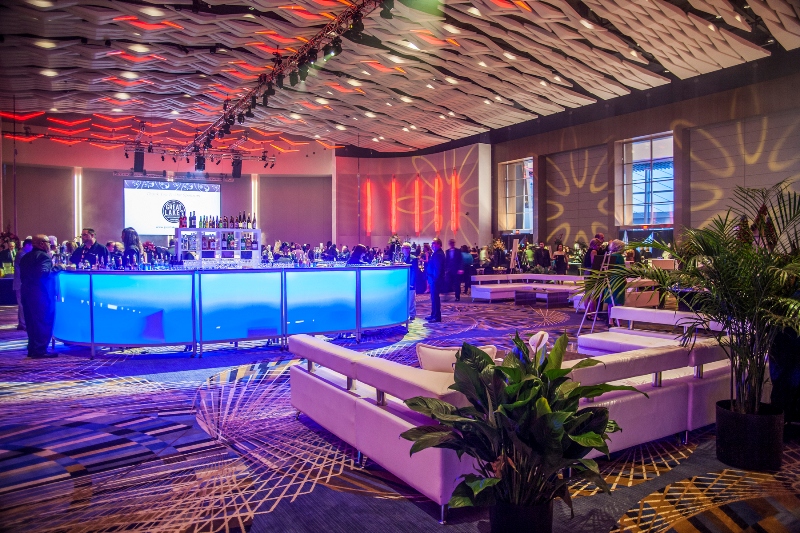 The in-house, centrally controlled communications system has programmable video displays outside every
meeting room. Other assets include a new 4,500-square-foot sound stage and an on-site video studio with full production services and satellite up-link capabilities.
Detroit's connectively to the world and our accessibility at Detroit Metro Airport is a definite advantage.
With one of the world's busiest air transportation hubs, Detroit offers nonstop flights to 150 destinations in the world. Downtown Detroit has more than 5,000 hotel rooms, including Detroit Marriott at the Renaissance Center (currently undergoing extensive renovations) and Courtyard Detroit Downtown Marriott.
In addition, the Atheneum Suite Hotel and Conference Center has 174 luxury suites and is located near Greektown Casino, restaurants, nightclubs and more. In total, the Detroit area has more than 40,000 hotel rooms.
So whether visitors are looking for chic and luxurious, quaint and charming, or comfortable and affordable, they're sure to find their perfect match.
Detroit and its surrounding suburbs offer dining options to satisfy any appetite along with distinct, dynamic attractions, many of which are uniquely Detroit. Related to its reign as the Motor City are the Ford Rouge Factory Tour, Automotive Hall of Fame and Woodward Dream Cruise.
Regional cultural destinations include the Arab American National Museum, Detroit Institute of Arts, Charles H. Wright Museum of African American History, Broadway In Detroit and many more.
There are three top-notch casinos and music plays daily at a variety of indoor and outdoor venues, and at the Motown Museum, Michigan Opera House and Detroit Symphony Orchestra. Detroit is home to four professional sports teams, great college sports, many scenic public golf courses, waterways, lakes, parks and outdoor spaces.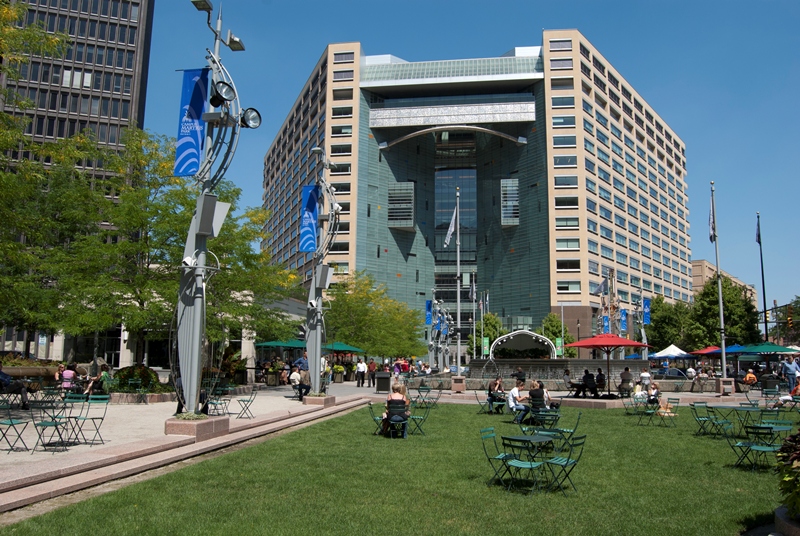 4. According to the ICCA Statistic Report, USA is the first in the world by the number of held meetings. What is your share here? And cooperation with neigbouring countries?
While our share of the international meetings market is small in comparision, Detroit is making strides become more attractive to international meeting planners. We have created several forgein language videos to expose the destination to international travelers.
The Detroit Metro Convention & Visitors Bureau is currently working with the State of Michigan and Brand USA to promote the region as a destination for leisure travelers, business travelers and meeting planners.
Detroit is located on the Detroit River which acts as an international border crossing into Canada. We work very closely with our Canadian friends in Windsor, ON and have had several meeting and convention groups that have utilized hotels on both sides of the river.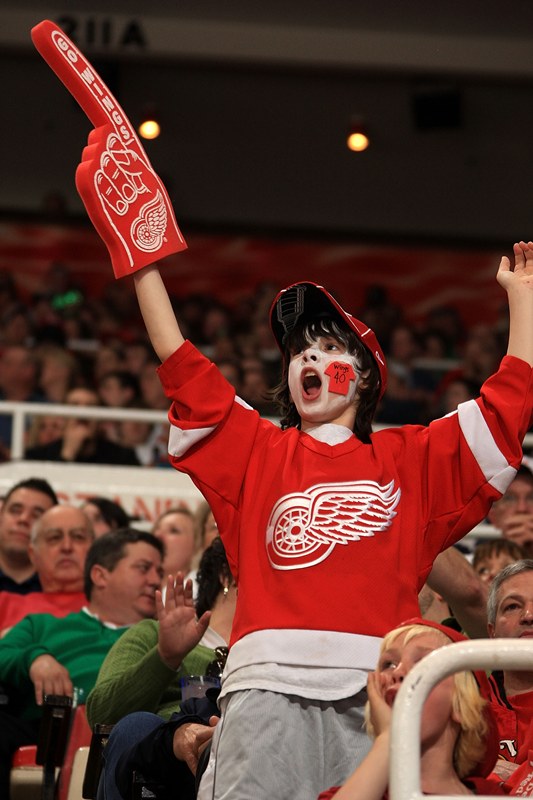 5. Could you single out the most important or biggest event Detroit has hosted?
Hosting the Super Bowl in 2006 was the most important and biggest event that Detroit has had the honor to host. Perhaps there was no other city in the history of the Super Bowl that had more misperceptions to overcome than Detroit in hosting Super Bowl XL. Yet, when the teams, visitors and national media left town, nearly 2,000 stories had been written and aired with an estimated 90 percent of them portraying a positive or neutral image of the city and the area which played host.
The day after the Super Bowl, Frank Supovitz, former Senior Vice President of Events for the National Football League called Detroit's performance "absolutely perfect" and stated that "expectations were clearly exceeded." He said, "This city has every reason to be proud."
The event attracted 100,000 visitors to the region and was viewed by 900 million sports fans. The economic impact generated by hosting Super Bowl XL was $261 million.