European Fat Processors and Renderers Association Congress 2012  – EFPRA
Date: June 6th – 9th, 2012
Venue: Radisson Blu Resort & Spa Dubrovnik Sun Gardens, Dubrovnik, Croatia
Web: www.efpradubrovnik2012.com
Brief description:
Radisson BLU Resort & Spa Dubrovnik Sun Gardens overlook the crystal clear waters of the Adriatic Sea and is just 20 minutes from the historical gems of Dubrovnik's Old Town.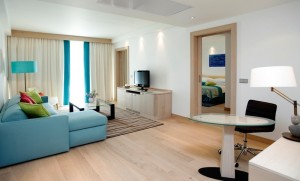 The elegant rooms and suites at the Radisson Blu Resort & Spa, Dubrovnik Sun Gardens are at least 34 m² in size and feature a balcony and a modern bathroom skilfully integrated into the room. Guests of the Radisson Blu Resort & Spa Dubrovnik Sun Gardens can relax at the private beach or enjoy a drink at one of the pool bars. The 5 restaurants and bars of the Radisson Blu Resort offer a wide variety of dishes, such as traditionally Dalmatian specialities, Mediterranean cuisine and seafood. Located in the lobby, the Maraska Bar serves an international menu of drinks, cocktails and light bar snacks.
EFPRA is Europe's leading authority on the use, value and bio-security of edible animal fats and meat industry by-products. Its members work closely with regulators, livestock producers, meat processors and retailers across the EU to make best use of the 18 million metric tonnes of animal by-products produced every year. The industry EFPRA represents recovers edible animal fats, valuable proteins and renewable energy at 450 sites, producing quality products for use in human food production, animal feeds, petfood and for the oleochemical, pharmaceutical, energy and construction industries.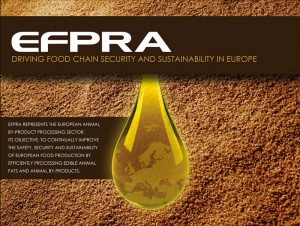 EFPRA members produce premium animal fats for use in biscuits and bread making, for frying and in the production of convenience foods and confectionery.
EFPRA's work includes research and development to continually improve bio-security and reduce the environmental impact of human food production.
EFPRA brings together by-product processing organisations from European member states and works closely with food chain partners worldwide. Its council includes representatives from all member associations who, in turn, represent the interests of more than 250 commercial businesses.
At the Congress which will be held at the Radisson Blu Resort & Spa Dubrovnik Sun Gardens will host a number of distinguished speakers who will talk about this subject.