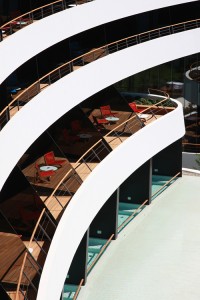 Maistra's tourism portfolio relies heavily on the MICE segment which is not seasonal and is therefore vital for year-round operations. The opening of Maistra's flagship hotel is a development milestone as the property featuring high-end conveniences represents the heart of Maistra's MICE offerings. In addition to fine dining restaurants, themed bars, wellness and sporting facilities, the property boasts ten state-of-the-art auditoriums, the largest with a seating capacity of 650.
A special feature of Rovinj as a conference destination is its state-of-the-art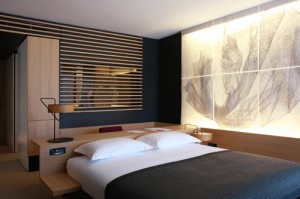 MICE infrastructure, hard to find even in much larger towns, elegantly combined with the charm typical of a coastal Mediterranean town. That is why Rovinj in unique in the region and wider. The accommodations at the destination feature 4,000 hotel beds, almost 60% in four and five-star establishments (hotels Lone, Monte Mulini, Eden and Istra). A spacious venue is the former tobacco factory with an array of showrooms and multifunctional facilities, with the two largest halls offering a seating capacity of 1,500.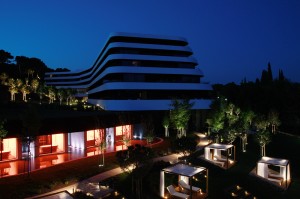 Maistra's Rovinj hotels feature 30 halls with an extensive range of complementary offerings and services including wellness, sports amenities, world-class restaurants, tailor-made day trips within the destination area and wider. Guests are offered not only high-end congress facilities and all the modern amenities, but also a convenient geographical location, since Rovinj is one of the closest Mediterranean congress destinations to Central and Western Europe. Good road connectivity and six international airports in the vicinity are appreciated by all the organizers and delegates.
Hotel Lone, Maistra
Luje Adamovića 31, HR-52210
Rovinj, Croatia
Tel: +385 (0)52 632 000
E-mail: lone@maistra.hr