It's wonderful when a good idea to help someone is born. To help an individual, community, planet. But how to plan such an event? Whatever is the extent of importance of the technical part of the organization, which is indisputable, the implementation of the idea of assistance is also important. And what's important to pay special attention to?
CSR activity should be a part of the company's corporate values
The vision and mission you have about the assistance should be textually formulated. Try to make it as precise descriptive as possible, following the values of the company you work in,
highlighting what is most important. The CSR should be one of the key elements to help in formulating it.
Summarize/make a resume of current CSR activities
Define the actions your company is currently implementing by considering both the existing and potential CSR activities. You will be surprised by the resume. Then, make a list of activities, show it to your colleagues and discuss it. You will discover many things that require your additional efforts and attention, so elaborate them. Make a list of problems you identify, consider the activities that can help you to solve them and turn them into some kind of help for your environment. At the same time, you must be aware of the expectations that your environment has of you as a company.
Plans should be realistic
We easily get "caught up" when it comes to CSR activities. One thing is to want to save the world, and completely the other are the possibilities to do so. Each, even the smallest, shift, or a good deed, makes the world a better place to live.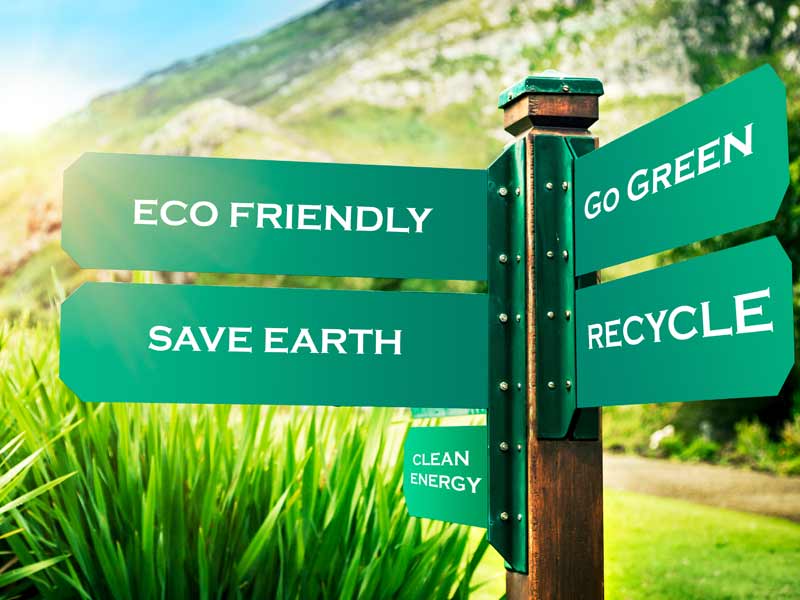 Engage your colleagues
Colleagues and associates should be explained the essence of the CSR activities you are planning and ask them to help with the design and/or organization. People who are participating with you in this human mission should believe in the whole project. They should
identify themselves with it, feel that what you are looking for is useful both for the community, and also for them as individuals. In the end, they should be motivated, full of enthusiasm, and celebrate each common success in the implementation of CSR activities.
Inform the public about what you are doing
Eternal moral dilemma: Do everyone need to know that you did a good deed or not? Some feel that they should work in silence, without informing the public. Personally, I think it's not good. Companies, but also individuals, should be an example of good practice. And the public should know that. It must have happened that you were inspired by someone to do something. Informing the public about beautiful and useful things shall serve for that purpose exactly – raise the awareness of something. You will achieve more and the results will be evitable if you allow CSR activities are known! And what some of the companies in our region do in this field and what their ideas are, read in the lines that follow.
L'ORÉAL Citizen Day, Serbia

"Every year, the L'Oréal Group organizes a Citizen Day and all employees from all over the world take part in. This initiative, as a day of community volunteering enables employees to devote an entire day of working time to support the local communities and beneficiaries of non-profit organizations in the social and environmental area. This year, a great voluntary action, in which more than 100 volunteers took part and more than 800 working hours were donated, was held in the inclusion center "Meeting Point" in Zemun Polje (Belgrade, Serbia).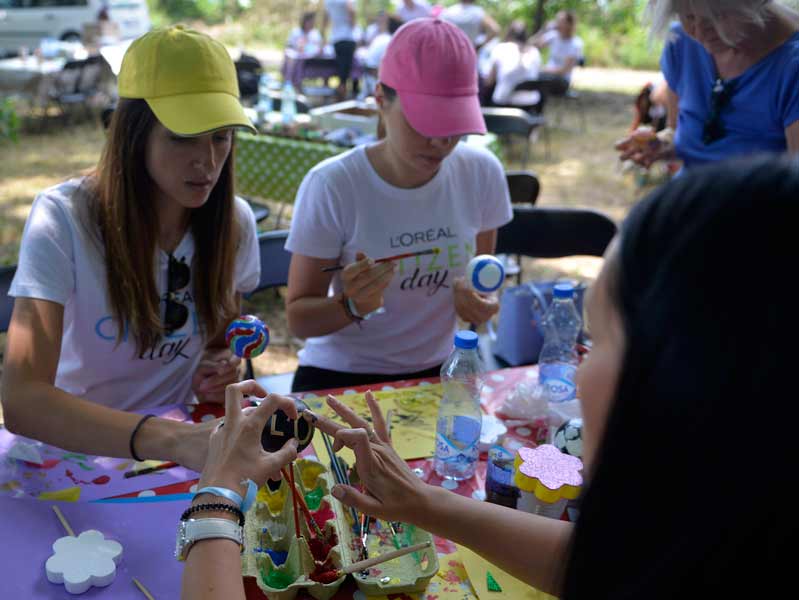 Within the action, two sensory gardens with over 200 seedlings were formed as a part of future therapy for users, three big murals were painted on the walls which will contribute to a positive atmosphere in the yard of the center, and a sports courts for basketball and football for the users of the center and the local population were redecorated. Over 100 kilograms of apricot jam were prepared, while a number of different products were made through creative workshops. Those products will be further offered to individuals and companies by the inclusive center as part of the sustainable business strategy of this institution."
Sanja Burg,
Corporate Communication Director Balkan Region
"Be what you want to see in others"– SEEbtm Party, Serbia
"SEEbtm Party, a regional gathering of the congress industry, is organized this year for the seventh time. At the last one we hosted about 250 guests from the world of event organization, our partners, colleagues and associates. What gave the night a particular importance was that we successfully organized humanitarian activity as well, namely, the collection of funds for NURDOR – the National Association of Parents of Children with Cancer, in a form of a symbolic "ticket" for the event, when it was collected and donated more than 108,000 RSD.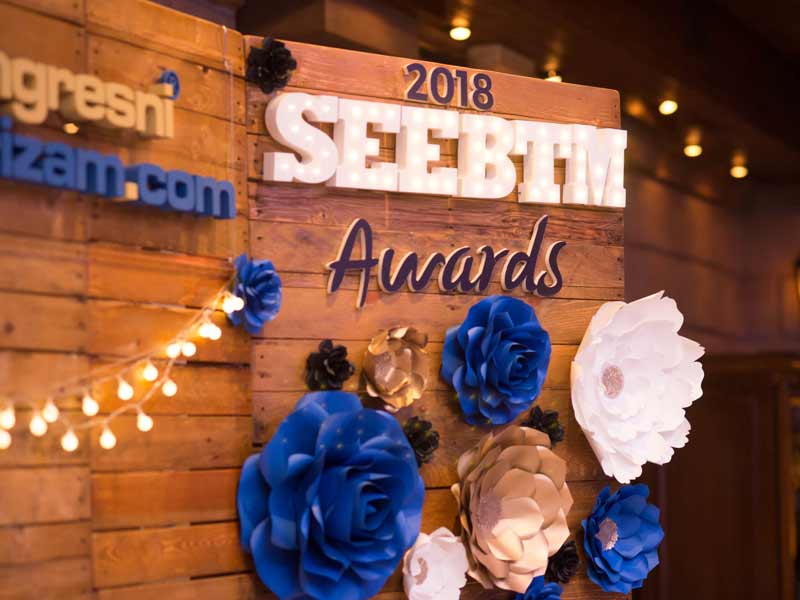 "Be what you want to see in others" was our slogan, and all the guests were pleased to support this idea, took part in it, and encouraged us to make this a standard when it comes to the SEEbtm Party. This year, we gathered again on November 15th, and also organized a humanitarian campaign. The price of the ticket was 999,00 RSD, and all income, 190.000,00 RSD, was donated to Novak Djokovic Foundation."
Miona Milic,
Creative Director of SEEbtm Party
"We love holidays because we love each other"– Konzum, Croatia
For the second year, Konzum conducts a holiday campaign "We love holidays because we love each other" and through it, the spell of the holidays is shared with customers and employees, and traditionally help the ones who need the help. During the Advent in 2017, Konzum's holiday house visited the country to spread magic in Istria, Dalmatia, Slavonia, in the north of the country, and in Zagreb. In each city, donations were collected for a local association chosen by Konzum employees only, and the citizens participated with a symbolic donation of 10 KN and got the toy, as a memory of a good deed. Thanks to this successful initiative, Konzum has provided a donation of 25,000 KN to associations from Zagreb, Varazdin, Osijek, Pula, Split, Vukovar, Rijeka and Dubrovnik. After the magic of the holidays spread throughout the country, representatives of Konzum visited associations, gave donations and cheered more than 6,000 people.
Konzum
Continuing With Good Stories – BH Telecom, Bosnia and Herzegovina
"In the last 13 years, BH Telecom invested more than 43 million KM to the local community through sponsorships of various sports, cultural and humanitarian projects. BH Telecom is also the largest contributor to humanitarian causes in Bosnia and Herzegovina. It is the only company in the country that continuously donates 1 million KM annually to various humanitarian organizations.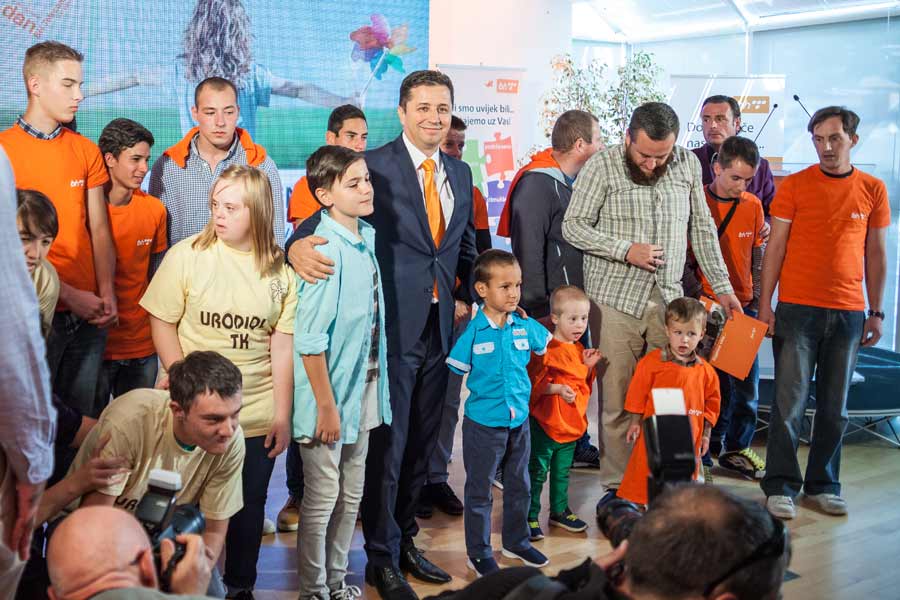 In the last 12 years, BH Telecom donated a total amount of 16.5 million KM for the implementation of numerous projects in the field of culture, education, health services and funding of public kitchens. We are particularly proud of our donation of 1 million KM for the rehabilitation of residential units in flood-affected areas. We care for people with special needs through our continuous support to the Association of Blind Persons FBiH, providing employment for its members in our Call Center. We currently employ 223 disabled individuals."
mr. Nadja Lutvikadic-Foco,
Corporate Communication Manager
Benefits of the CSR activities for the company are numerous. Better recognition of the brand itself, positive business reputation, sales sudden increase, increased customer loyalty and more.
"A good company offers excellent products and services. A great company also offers excellent products and services but also strives to make the world a better place", Philip Kotler.