The hologram represents a three-dimensional image that, with the help of lasers,
is structured so that it looks like it has the real-life depth.
The process of its creation, in fact, is not so complicated at all – it is generated by illuminating objects using laser lights. This light is then reflected off the object and it hits a photographic plate where the laser beam is split and hits a mirror. When the photographic plate is developed, we get a black-and-white image that – when illuminated by laser again – creates what we call a hologram behind the plate.
Let's go back to a not so distant past for a moment. The principle of holography, the method of creating a hologram, was discovered in 1948 by the Hungarian scientist Dennis Gábor, for which he was later awarded the Nobel Prize. He even invented the word "hologram" – he made it by merging the Greek words holos (whole) and gramma (message). By applying holography, we can transform any surface or subject into an unforgettable 3D experience, an experience of visualization and optical illusion. Holograms have especially conquered the world of decorating, and if you have a vision for the next event you're planning, think about using holograms to truly make it happen.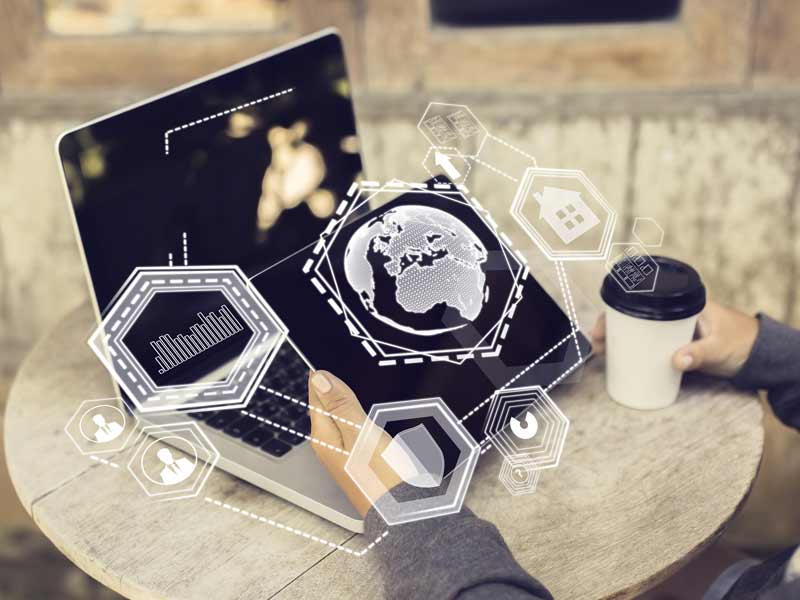 This is an easy way to provoke a WOW response among your guests, and your event will surely not be forgotten. If you plan every event in the same way, you can't expect different results, so be innovative and take advantage of the new technology offered by the 21st century. Here are some examples of using holograms at events.
How to make a VIP part of your event
This is one of the most common uses of holograms in the event industry. It is often used by companies whose products or services are endorsed by celebrities. One good example is the way that the hologram was used at a rodeo festival. One of the biggest rodeo champions, Trevor Brazil, was the face of Wrangler at the National Rodeo Final in Las Vegas. While the real Trevor was waiting for his turn in the finals, the interactive, hologram Trevor greeted and entertained the guests arriving.
Holograms of people who can't attend the event
We are sure that you have at least one event behind you when you had a specific speaker or panelist in mind. And it turned out that that someone was not available for some reason. Then you tried to resorting to alternatives, which were certainly good, but not the BINGO you wanted. Holograms offer a solution in these situations. This means that your preferred speaker can be present in the form of a hologram, his or her lecture is recorded on the computer, and the speaker can holds the presentation as if they were in the room with you! It is even more appealing if the hologram is interactive and can also answer questions from the participants. Yep, that can be done, too. French president candidate, Jan-Luc Melenchon, used his own hologram in his campaign, which gave him the opportunity to have speech in seven different cities at the same moment. And Julian Assange was present on The Nantucket Project conference in Massachusetts – as holograme.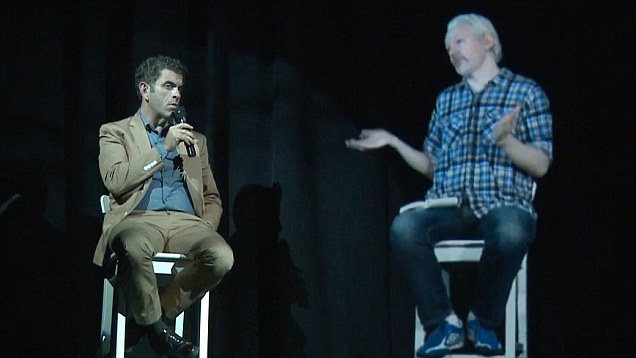 Oversized holograms
If you're planning your event in a large venue, we suggest that you use oversized holograms. They can be as much as 20 feet tall! These are ideal for trade shows, press conferences, or product launches. Large hologram displays are available in different sizes, designs, and colors, so you can combine them according to the occasion and requirements.
For trade show where it introduced a new electric toothbrush, Philips used exactly this kind of hologram. An oversized human jaw with teeth was standing in the central part of their booth and turning around. Suddenly, a toothbrush would appear in a proportional size, and screened the video hologram showed how to use the brush was properly.
And when you connect smartphones with holograms…
Today, mobile phones are used for various things, and one of them is connecting with holograms. Last year's exhibition in Belgrade devoted to Mihajlo Pupin – Pupin – From Phy­sical to Spiritual Reality – held at the Historical Museum of Serbia and intended to draw the attention of as many young people as possible was conceived as a blend of a traditional exhibition with the use of modern technologies. By downloading the free Pupin app or just being present at the venue, every visitor made the exhibition interactive.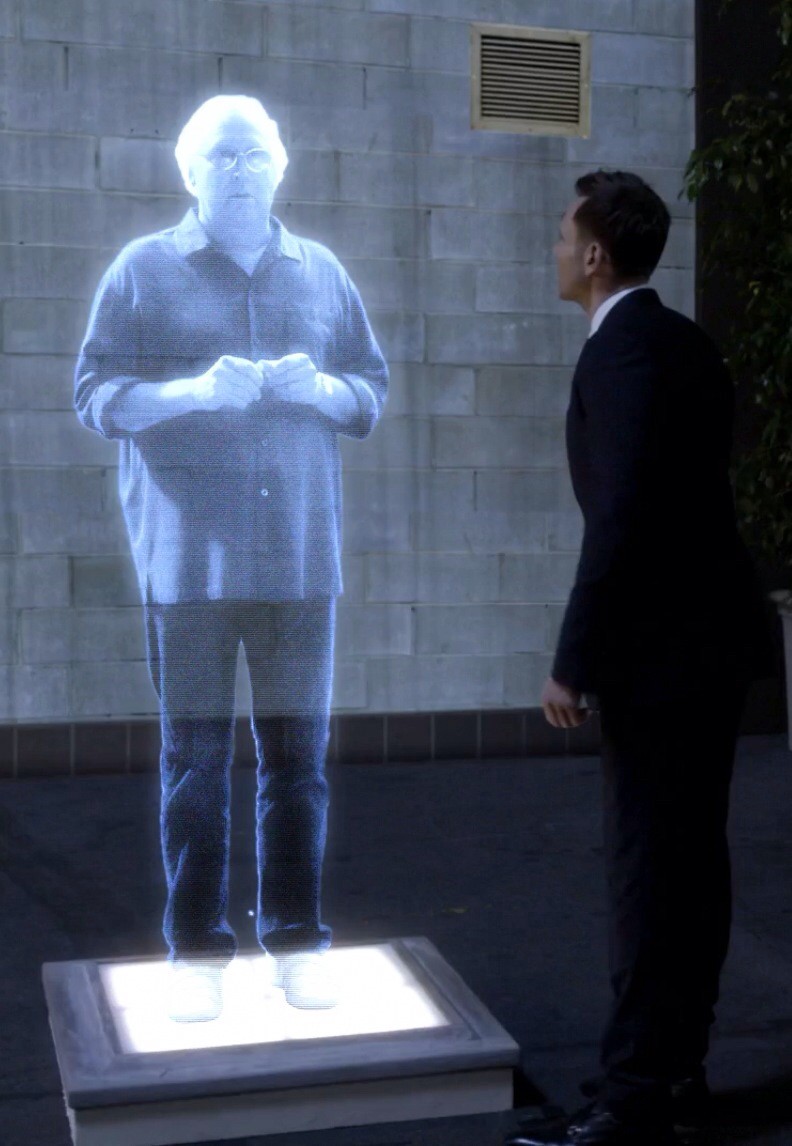 Of course, one of the most interesting moments were the holograms of Mihajlo Pupin. A big book was set up at the entrance to the museum. The visitor would open it and a hologram of Mihajlo Pupin would come out of it and welcome everyone. The tour led to a blackboard with writings on it, and the first thing the visitor would hear was the sound of someone writing with chalk. And then, when the visitor would look at the blackboard through their smart device (with the installed app or by scanning the QR code on the spot), Mihajlo Pupin would appear again. In life size! Next, if you tapped him on the back on the screen of your device, Pupin would turn around and start to explain everything that he wrote. This was the first interactive exhibition of this kind in Serbia, and the interest was so high that its ending was postponed no less than two times.
The saying goes, "a picture is worth a thousand words," and we would add that "a hologram is worth more than a million." Depending on the available budget, this is one of the most entertaining ways to intrigue your guests some more, as well as engage and amaze them. As we've said, leading multinational companies from different industries are already widely using holograms at their events, and we do hope that this trend will continue to grow even more in our region.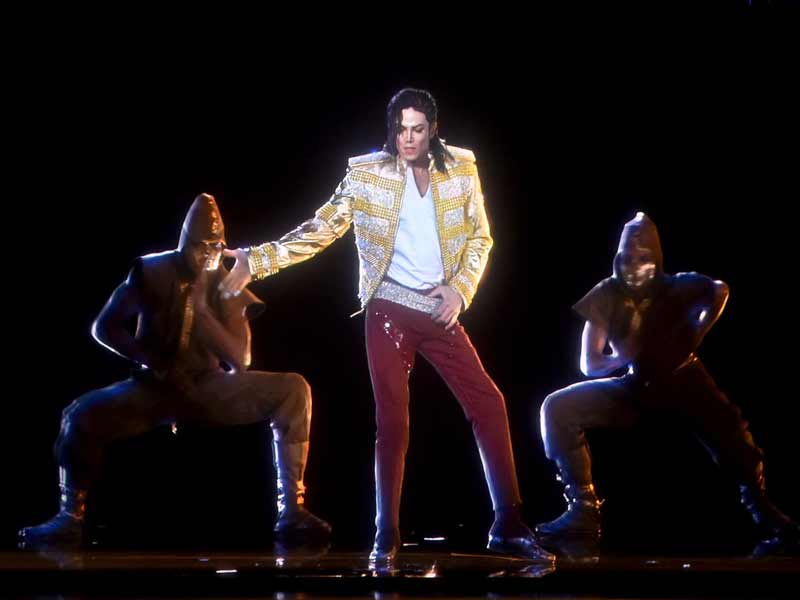 Holograms on world tours 
Hologram USA organized Whitney Houston's world tour in 2016. It probably sounds unbelievable, but the tickets were sold out long before the "performance" dates. The organizers then said that that was an opportunity for all her fans to remember her unforgettable shows. However, this was not the first holographic performance – in 2014 Michael Jackson's hologram appeared at the Billboard awards.