Montenegro Stars Hotel Group from Budva has organized the International conference on facilities on the beach – Montenegro International Beach Entertainment Show (MIBES) at the Hotel Splendid Conference & Spa Resort from March 23rd to March 25th, 2017.
During those three days, more than 30 speakers from around the world has transferred a part of their experience and presented a concept of sustainable coastal zone management, and the branding of that resource.
"Experts in the field of beach management, creation and development of related products and services, sales, marketing and communications came and presented new trends and strategies confirmed in practice, i.e. in the growth of tourist traffic, in some of the most
developed European and world destinations such as Spain, France, Great Britain or the United Arab Emirates. The key motive for organizing this meeting – the only of its kind in Europe, is to create conditions for increasing competitiveness of tenants of the beaches in Montenegro, a new experience and improvement of their operations in the field of beach management",
said Zarko Radulovic, president of the Montenegrin tourist association (MTA) and co-owner of Montenegro Stars company.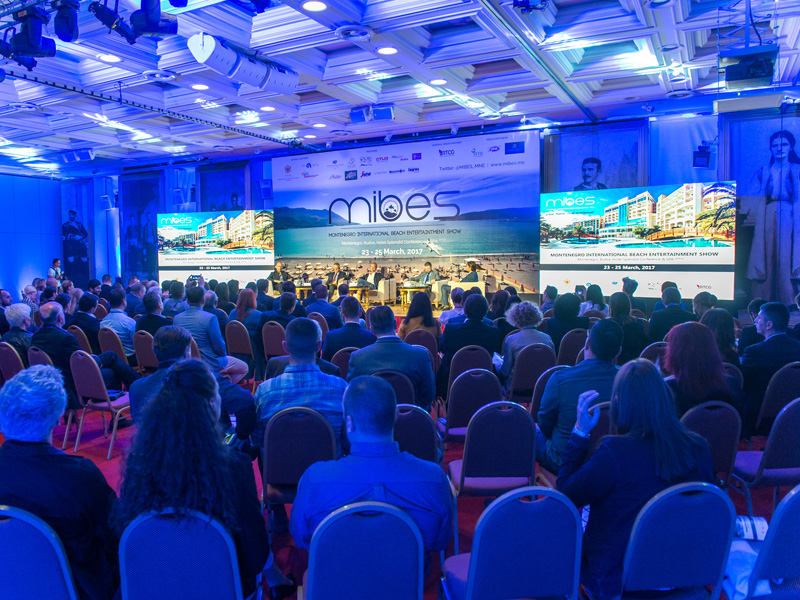 MIBES brought together more than 160 participants including representatives of system institutions, as well as renowned tourist workers from around the world. "It's always good to share with others diverse know-how methods, and to hear new ones as well. This is a beautiful destination. I am sure that such events would "unlock" additional potentials of Montenegro and the region", said Alexander Schneider, the manager of Nikki Beach Resort & Spa from the United Arab Emirates.
Director of the National Tourism Organization (NTO), Zeljka Radak Kukavicic, noted that, every year the number of tourists increases. "In the future, we should work on the expansion and development of new tourist offers in Montenegro, because more than 96% of tourist
turnover is realized in the coastal region, out of which almost 50% in Budva", said Director of NTO Montenegro. The greatest question is how to ensure the flow of investment, without affecting the smooth "coast life", refer Croatian tourism experts. Experts from Marseilles and Ibiza suggested that it would be interesting, both for the country and for the local population, to manage the beaches as public areas.
Despite all the challenges, the offer of different destinations should be conceived in a manner that the visitor shall bring with himself the authentic experience of the environment, as it was concluded at the meeting in the Hotel Splendid.