At the start of 2019, suppliers in the MICE industry – primarily hotels – also took part in the survey conducted by SEEbtm.
A separate survey was done on the trends in event planning for event planners and suppliers was made, with a view to drawing a parallel on this topic. According to hotels, their clients mostly come from the automotive industry, pharmaceutical industry, medicine, IT and telecommunications, and beauty industry (Chart 1).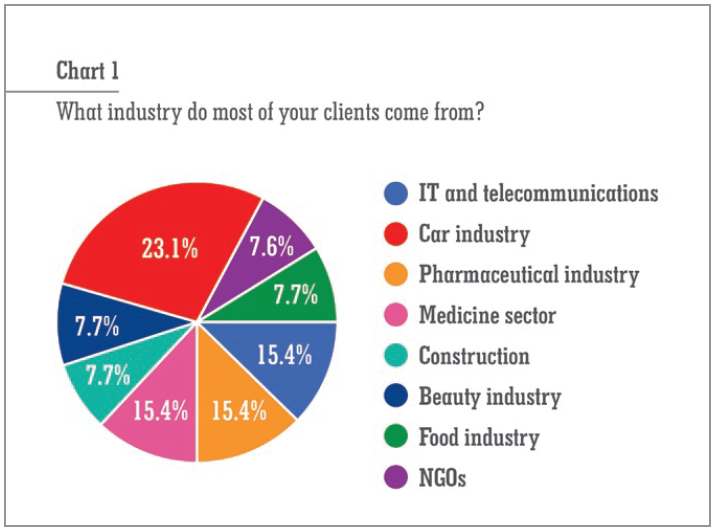 These are very similar to the data we obtained from event planners. Corporate clients are in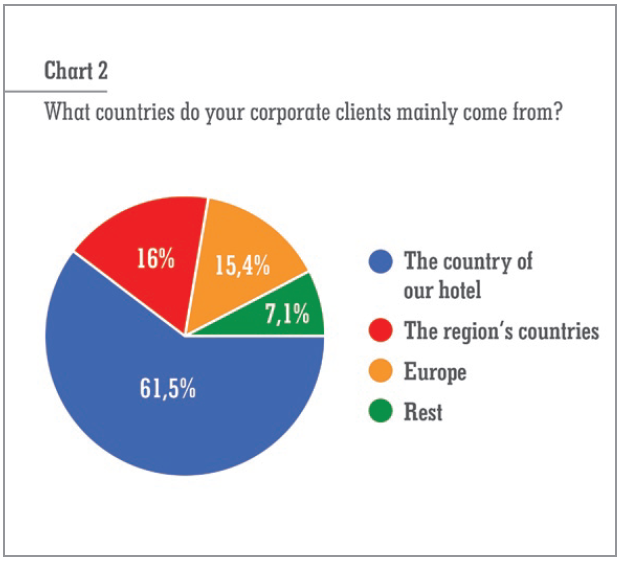 61.5% of cases from the country where the hotel is located, which means that clients are mainly local. Clients from the region's countries are named in 16% cases, and those from all over Europe (Chart 2) are cutting it close (15.4%). Here the difference is noticed the most with regional clients. To be precise, event planners say that they are mainly – in 37.5% cases – organizing their 2019 events in the region, which is at odds compared with 16% that hotels said they have among regional clients. This information tells us that companies are definitely aiming to increase the number of regional events in 2019.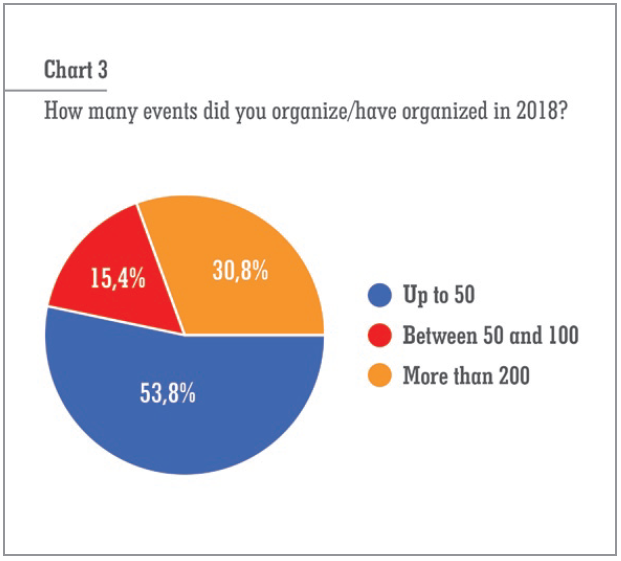 In addition, the disproportion in these data can also be a result of hotels' client records, most with companies with head offices in the region's countries, in which case they record them as local clients. Fifty corporate events are organized every year in most of the hotels that took part in the survey – 53.8% of them. Between 50 and 100 events annually took place in 15.4% of the hotels, while 30.8% of the hotels can say they had more than 200 organized events per year (Chart 3).
The hotel managers are optimistic about 2019 when it comes to the number of events. In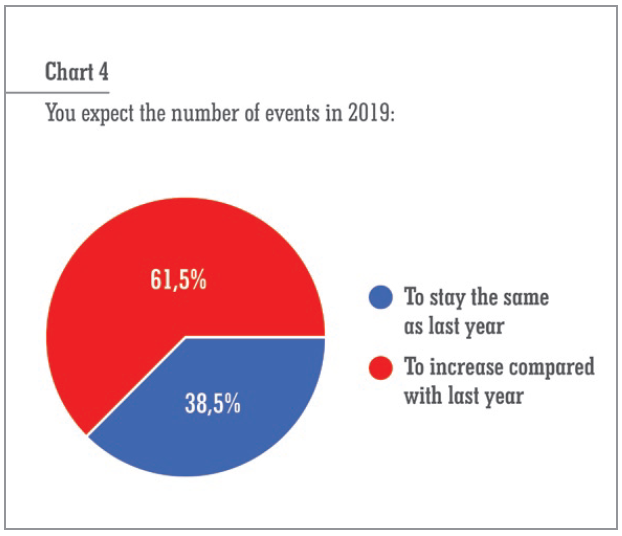 fact, 61.5% of them expect more events than last year, others expect the number to stay the same, while nobody expects the number of events to drop in 2019 — Chart 4.
Conventions or conferences, trainings, team buildings, and product launches are the types of events that the hotels see most often, same as the event planners reported in the poll. Two-day events are organized in 46.2% of cases, while corporate events of more than three days are the least frequent — 7.7%. Corporate events organized at hotels are mostly
medium-sized, for 50 or 100 participants. Somewhat bigger events for up to 150 people are
organized in 15.4% of cases, while large events for up to 300 participants are organized in 23% of cases.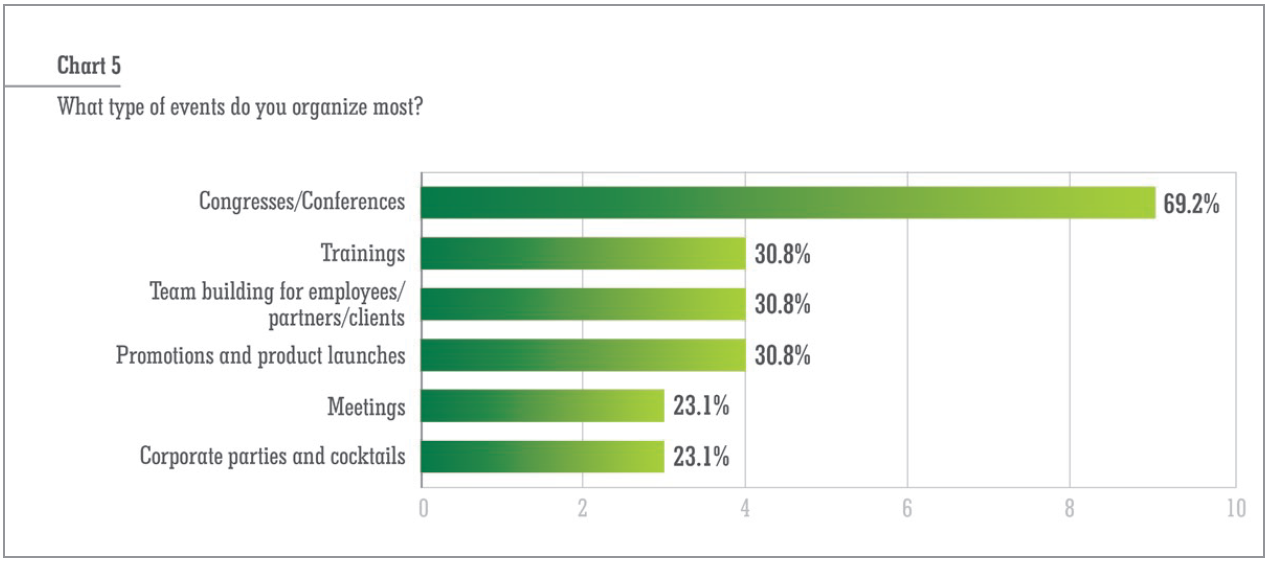 Mobile apps, live streaming, and 360 camera filming are the technologies that are most commonly used at hotels (Chart 8). Company budgets for events – according to hotel managers (which corresponds to responses by event planners) – usually amount to up to EUR 50,000.00 (41.7%), and up to EUR 10,000.00 in 33.3% of cases.
A budget of up to EUR 100,000.00 is spent by 16.7% of corporate clients, while 8.3% spends more than EUR 100,000.00 (Chart 9). Most hotel managers — close to 60% — believe that these budgets will remain the same for 2019, while 41.7% of them are very optimistic and believe that budgets will actually grow.