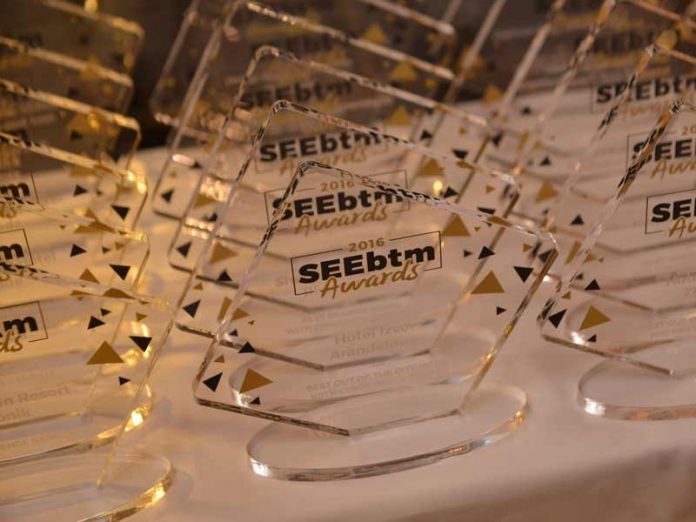 We believe that November is a particularly important month in your calendar, as well as in ours. This is the month of summarizing the impressions on successfulness of the year, expressing appreciation to the partners and clients for their cooperation, celebrating the achieved successes and welcoming the forthcoming ones.
It is also the month when the team of the portal Kongresniturizam and the editorial office of SEEbtm magazine traditionally organize the SEEbtm Party – the greatest gathering of the region's MICE industry, with the aim of fostering the regional cooperation, exchanging knowledge and experiences, and, at the same time, creating a platform for establishing further cooperation and promotion on the regional and international market.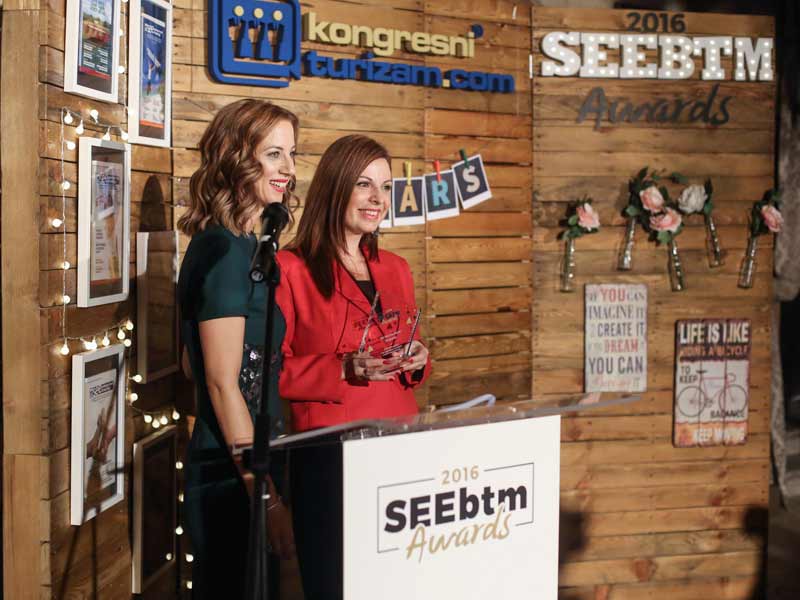 At this event to be held on November 15th, 2018, being of great importance for business

and congress hotels and venues, but also for event organizers, SEEbtm Awards will be given for the second time to the best hotels and event venues in the South East Europe region. This year the voting will be even more exciting, more interesting, and will even more get on its credibility, since an important innovation has been introduced – an expert jury composed of representatives of the most influential companies and organizations that organize events in the region, who will vote (in addition to the so far audience vote) for the best hotels and venues led by their rich experience from practice and personal opinion.
In addition to the jury, the winners in 17 categories will also be decided by the votes of the audience, so we invite you to vote online for your favorites in the period from October 22nd to November 7th and help them win. For more details on voting and applying the candidates, please visit the following link:
seebtm.com/seebtm-awards/ or call : +381 11 39 60 388, or at office@kongresniturizam.com
Donor Evening –"Be What You Want to See in Others"
We have not forgotten the one most in need of help, so, therefore, humanitarian action will be organized again this year. During the evening of SEEbtm Award ceremony and SEEbtm Party, the funds will be collected in a form of the event ticket, in the amount of 999.00 RSD per person. The entire amount of collected during the evening, will be donated to charity. "Be what you want to see in others" remains to be our slogan!
We wish good luck to all the candidates for SEEbtm Awards 2018, while we will celebrate the achievements together!
Team of the Portal Kongresniturizam and SEEbtm magazine