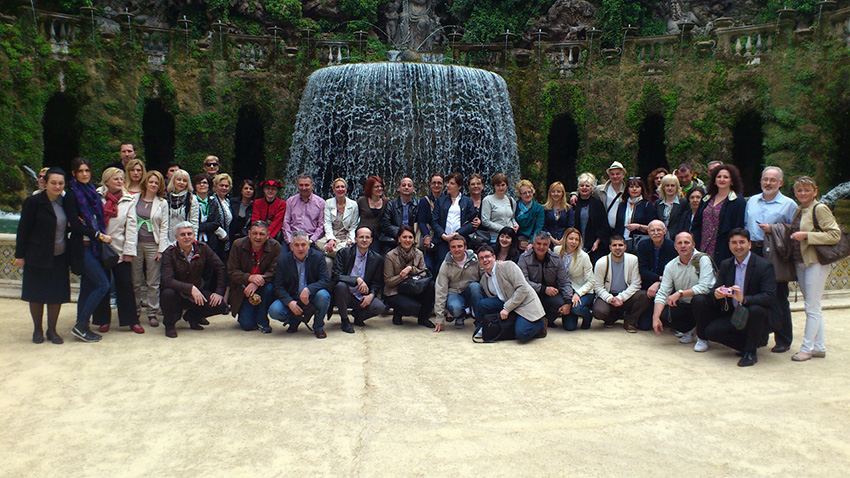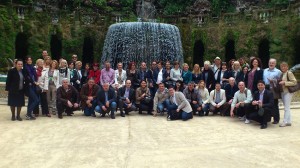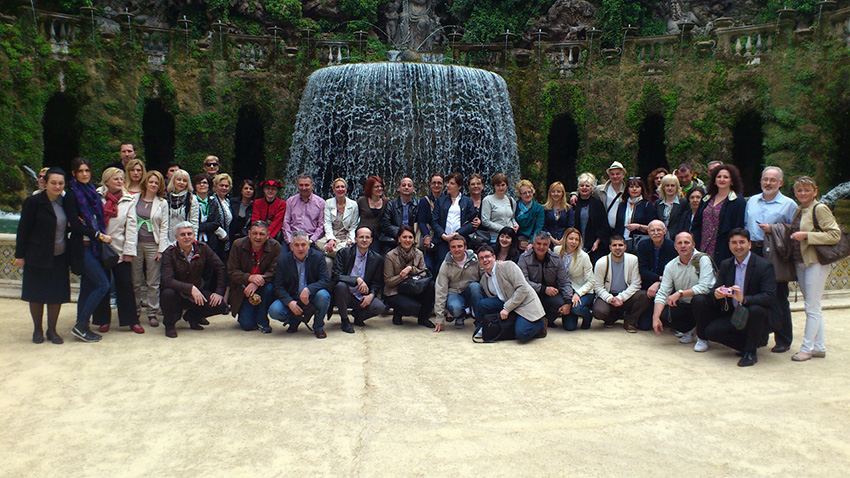 For organized travels to a professional conference, it is important to choose the right partner – agency, on which professionalism and expertise you can rely.
For traveling to Rome, 90 healthcare professionals from Serbia and Montenegro as well (physiatrists, rheumatologists and orthopedists) entrusted the agency S.A.B. International.
The agency made an utmost effort to provide not only the traveling services but to be a true support during the congress days. To enable participants to fully use the time before the opening ceremony on the first day of arrival, the agency representative distributed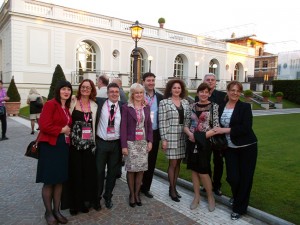 congress materials and badges collected a day before.
During 5 days in Rome, many of the guests had an opportunity to be presented with the most famous sites and history after the congress lectures. Beautiful panoramic sightseeing highlighted Rome's must see attractions such as Colosseum, Roman Forum, Trajan's Market, Capitol, Piazza Venezia, Piazza Repubblica, Barberini Fountain, Via Veneto, Vila Borghese and Piazza del Popolo. The most attention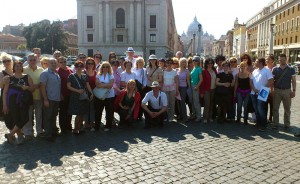 brought a visit to the Vatican museums, Sistine Chapel and St. Peters Basilica. Nevertheless, the significant and mysterious gardens with fountains of Vila D'Este in Tivoli met a true delight with Italian renaissance and created a unique experience.
S.A.B International is well aware of the fact that highlights from the journey are actually memories which are created on the most important sites of the tour. Therefore, considerate choice of tour guide is made for every journey respectively, according to the structure and interests of the passengers which together with encyclopedic knowledge and charisma guarantee an utmost pleasure.
For next year, even with more enthusiasm, the Agency is preparing for the World Congress on Osteoporosis, Osteoarthritis and Musculoskeletal Diseases in Seville, as well as for other medical and pharmaceutical congresses throughout the world.
***
Excellent organization, carefully planned and extraordinary business etiquette from the very beginning. Social activities with interpretation of Dan Braun's Angels and Demons by the tour guide – priceless!
Prof. Dr Miroslav Milankov & Prof. Dr Olgica Milankov
***
Seldom in my previous working career had I opportunity to recognize such a professional engagement with business partner in every part of the cooperation.
MD Vladimir Krstić
***
A true congress support with high quality animation in the free time, young and devoted team was impeccable in realization of the tour!
MD spec. Hadi Mansouri
***
Agency S.A.B. really paid attention to lots of details of our trip, where kindness, business etiquette and devotion leave the strongest impression. I know who will be my partner for future congresses.
Prim. Dr Biljana Marjanović