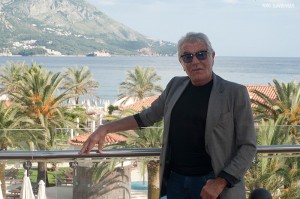 The world famous fashion magician, Roberto Cavalli resided in the Hotel Splendid in order to prepare a fashion show to present for the first time his creations to the Montenegrin audience, in front of the walls of the Old Town of Budva. After landing in a private airplane to the airport in Tivat on June 8, he chose Hotel Splendid as his workspace and a place to relax before the important event.
Preparing for the spectacle, the fashion magician spent most of his free time relaxing by the Hotel Splendid's pool, and of the rich gastronomic and oenological offerings, he enjoyed most the specialities of the Japanese Restaurant Promenada. Meanwhile, numerous models were preparing in the congress centre for the runway, together with a team of hairdressers, make-up artists, hired especially for this particular event.
The Hotel Splendid prepared also the complete lunch served in the Dukljanski Vrtovi following the press conference held the day before the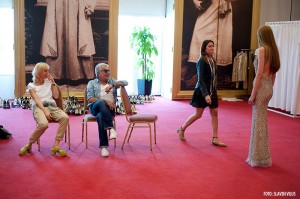 show.
Roberto Cavalli, the favorite designer of movie, music and fashion stars, presented two collections for the first time in Budva: "Woman's Collection Spring/Summer 2013" and "The Red Carpet Retrospective".
Cavalli's creations were worn by Montenegrin models and in addition to the Spring-Summer Collection, the retrospective of Cavalli's most beautiful dresses adorning the red carpets worldwide were presented as well.
Discretely, as always, the Hotel Splendid provided the fashion magician with everything he needed for relaxation and preparation of this important event, for which he was very grateful.
* This year, The Montenegro Stars Hotel Group celebrates 10 years of successful business. Founded in 2003, it is a hotel management company that owns and operates with hotels Splendid, Montenegro and Blue Star on the Budva Riviera, in Montenegro.
* Nestled at the edge of the pristine waters of the Adriatic Sea in Becici, Hotel Splendid Conference and SPA Resort is an exquisite combination of natural beauty and sophisticated comfort. While striving to create a resort that reflects the beauty of Montenegro – no detail has been left unchecked. From lush gardens and manicured lawns, to gracious entranceway and welcoming lobby, your senses will simply rejoice as your Splendid experience unfolds.