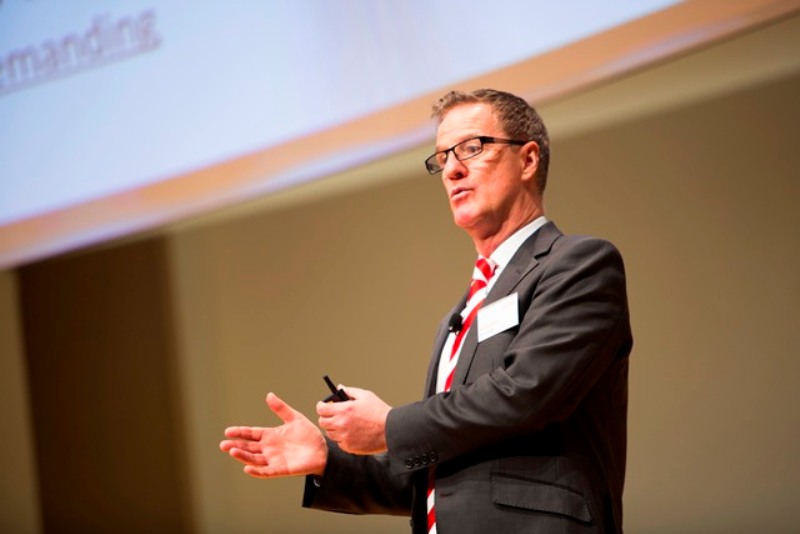 When knowledge, professionalism and a great personality come together, you have a winning, charismatic combination. It is always a pleasure to speak to and listen to such people.
One of them is certainly Mr Rob Davidson, author of seven books, speaker, researcher and consultant for the MICE industry.
For the past 5 years, Rob Davidson has been included in Conference & Incentive Travel magazine's "Power 50" – the 50 most influential people in the UK conference industry.
Well known for his annual Trends Watch industry reports, launched at EIBTM in Barcelona each year for the past decade; Senior Lecturer in Events Management and Business Tourism for 17 years at the University of Westminster and the University of Greenwich, this year Rob Davidson made a major decision and founded MICE Knowledge (www.miceknowledge.com), a research and consultancy service for the Meetings, Incentive Travel, Conferences and Events industries.
1. We tried to present you in just couple of sentences. And that's not easy. What have we omitted?
Something that I consider to be very important about myself is that I am from Scotland. Although I live in London now, I still think of Scotland as my home, and I visit Edinburgh, my city of birth, almost every month.
The work I do as a consultant means that I travel a lot, internationally. Almost every week I am travelling overseas, and several times a year I find myself in South East Europe.
It's always a pleasure to visit your region and to see my friends there. That way, I can combine business with fun. I find that people in SEE really like to work hard and play hard!
2. You have 17 years of experience of working with students. What is the most valuable thing you have learned from it and from them?
The most remarkable thing I have noticed, when working with students, is their incredible energy. 
Men and women in their early 20s are just beginning their professional lives, and it's a source of great joy for me to see their enthusiasm and determination to succeed in the world of work.
Their enthusiasm is very contagious, and for professors it's impossible to ignore the students' optimism and energy. Professors have the important role of developing their students' potential to learn and to use that knowledge in their careers, and one of the greatest pleasures of my working life has been to see so many of my former students creating successful careers for themselves in the meetings and events industry. That makes me feel very happy indeed.
 3
. Your last book, called Winning Meetings and Events for your Venue, was written for sales people in venues. What are the main issues you discuss in it?
With my co-author Anthony Hyde, we wanted to write a book for people working in sales roles in any type of venue, such as hotels or conference centres. The book was published in 2014, and it has been very successful.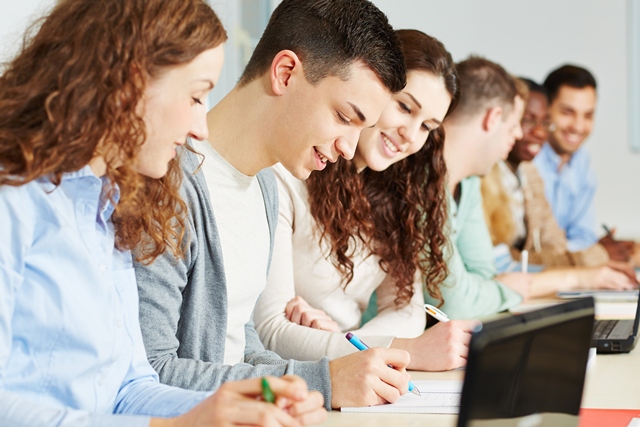 It describes where and how sales managers can find new clients for their venue; how to negotiate with potential clients; how to show the venue to meeting planners in the most effective way; how to create an attractive website for the venue; how to use the social media as a way of finding new clients; and so on. The book also discusses current trends in venue design and management.
The book offers many real-world examples of how sales managers from countries all over the world have used creative and innovative ideas to win more business for their venues.
4. You have been many times in the SEE region as a speaker at various events. How are conference topics and questions from delegates different in this region from those in other parts of the world? Is it possible to point this out?
I am fascinated by the development of the meetings and events industry in the SEE region. My initial motivation for visiting your region was because some of my former students at the universities where I worked in London were from this region: people such as Milan Culic from Serbia and Leonarda Djinovic who is now Sales Manager at Regent Porto Montenegro.
I was curious to visit these countries and the others in this region, to see how the meetings and events industry was developing. Now whenever I come to speak at conferences in the SEE region, I always notice the similarities between topics and questions in your region and in others around the world.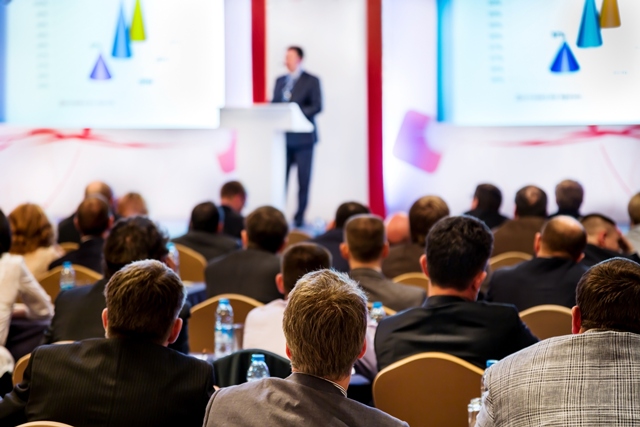 For example, MICE professionals want to know how to win more meetings, especially international conferences. They want to know about the latest trends and techniques for connecting with meetings planners, for example.
These are the same topics that MICE professionals in countries such as France, Germany and the UK also want to discuss. One difference, perhaps, is that MICE professionals in SEE are sometimes more concerned with the international image of their countries – which many people still remember from being in the news during the conflicts of the 1990s.
My personal opinion is that by winning international conferences, cities in the SEE region can receive more foreign visitors and show them how hospitable and friendly the people are here, and how the region has so many beautiful, vibrant and most importantly, safe destinations for business events.
5. As we mentioned, this year you made big step in your career and founded MICE Knowledge. Can you tell us something more about this?
Certainly I can. In parallel with my academic career, I have always been involved in doing research for the meetings and events industry – practical research that MICE professionals can use in their work. I was also doing more and more consultancy – working for clients such as convention bureaus, advising them on their marketing strategy, for example.
These activities were growing so much and taking up more and more of my time, so I had to make a change in my life, because it was becoming increasingly difficult to combine my work as a professor with my work as a researcher and consultant.
So I left my job at the University of  Greenwich and created MICE Knowledge so that I could focus entirely on research and consultancy. It was a very difficult decision because the University of Greenwich is a wonderful place to teach and to study.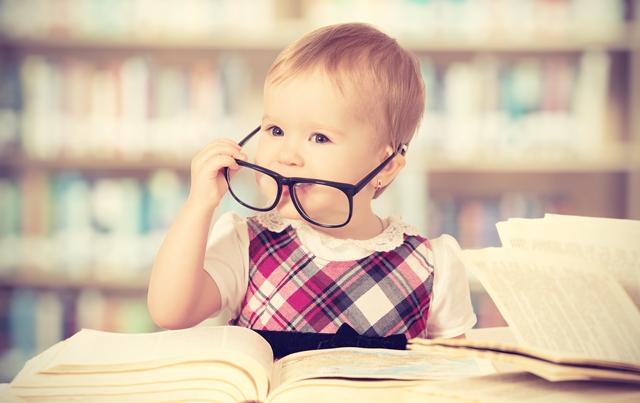 But I am still in touch with my colleagues there. I still do some teaching – as a Visiting Professor in universities in France, Germany, Austria and Switzerland. I have also given lectures to tourism students at the Faculty of Economics at the University of Belgrade, as well as at the University of Novi Sad and TIMS. So I would say that I still have one foot in the world of education – and that's very important to me.
6. You have visited many convention centers, exhibitions, conferences and you find yourself almost every week in some another country. As a world traveler, what are the destinations that remain to be checked?
It's a good question, because many people are asking where the next exciting MICE destinations will be.
I would say that sub-Saharan Africa is a region to watch these days. The economies of many of those countries are growing fast. They are experiencing increasing urbanization, and they have young and dynamic populations.
Countries such as Namibia and Rwanda have enormous potential, and they offer considerable novelty value as destinations for business events. Of course, right now, many people are worried about the Ebola virus, but that will be overcome and sub-Saharan Africa will then continue on its path towards progress.
7. To finish, can you give us your overall opinion on trends in meetings industry regarding South East Europe region?
I am very encouraged by what I see whenever I visit this region, and the main trend I see is towards growth in demand for meetings here, as well as growth in the supply of facilities and services for meetings. You have some world-class venues for business events such as those belonging to the Montenegro Stars Hotel Group, for example.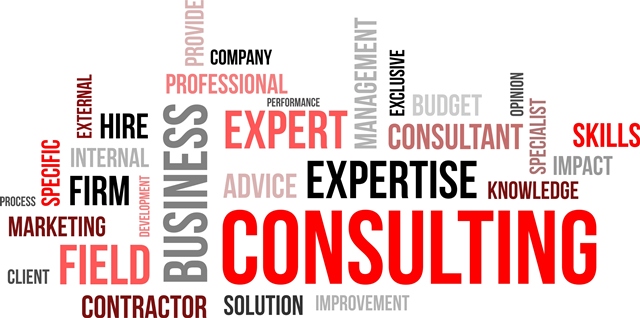 You have some dynamic and innovative convention bureaus, actively promoting your capital cities as well as smaller destinations such as Opatija. So the infrastructure for the MICE market is developing fast.
Of course, better air links with the key markets in Western Europe and North America would help a lot, and these are growing all the time. All of this investment in South East Europe's infrastructure and marketing is obviously working well.
For example, the latest International Congress and Convention Association (ICCA) ranking of the top countries in the world for international conferences indicate that Serbia has gone from being last in SEE in 2007 to almost tying for first place in the region with Croatia, both in terms of the number of meetings and the number of delegates. This is a clear sign of progress. But in my opinion, the SEE region's greatest asset are the people working in our industry.
I am convinced that it is their energy and professionalism that will continue to ensure the region's growth and success in the international business events market.