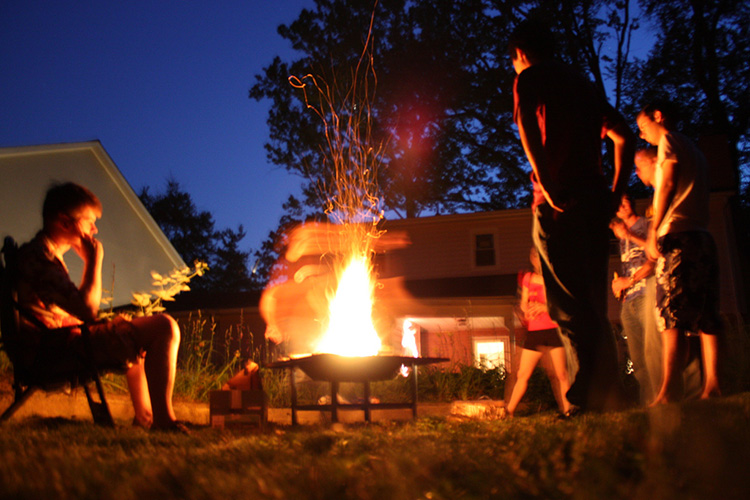 Bivouac refers mainly to one – day or overnight stay in nature. A great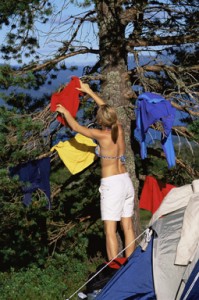 number of us are active in this way for almost the entire season, calling it a jaunt, but as it is mostly done in previously chosen places suitable for a short stay, then it turns out to be a bivouac. Therefore, a bivouac is a space convenient only for a short – term stay, with no additional efforts in arranging it.
The form of staying outdoors, such as a bivouac, is most often used when one is passing through, as for example it is the case with bicyclists, motorcyclists, kayakers, but also with those who lack enough time, and thus decide for a suitable location in the vicinity of one's residence, in order to spend a day outside in the nature.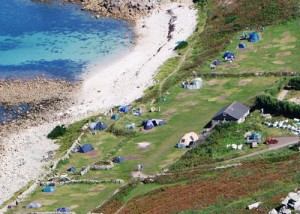 Camp – Each bivouac is envious and dreams of becoming a camp. The difference between a bivouac and a camp is rather negligent, referring mainly to the existence of certain infrastructure elements, such as an easy access and a landscaped area.
This form of staying outdoors is mainly chosen by those who have adequate equipment for repeated usage, and who stay outdoors under such conditions from several days to a few weeks.
Tent lodging – It implies the existence of infrastructural facilities, i.e. landscaped area and easy access, with several permanent buildings for lodging, most often made of solid materials. Landscaped area and easy access also implies nicely arranged and designated places for tents, camping trailers or camp vehicles, road leading to the tent lodging, road signs, information on the location, and so on. Infrastructural elements involve the existence of internal roads and paths, electric power and water sockets, and even connections for gas and telephone / Internet. There are often several buildings too, such as a common rest rooms and bathrooms, and facilities housing some of the services, such as restaurants, pizzerias, bakery shops, and even a post office.
In practice this type of arranged space is wrongly named 'camp', but it is a more acceptable and better sounding name than tent lodging. They are widespread along the coast and in the mountains, and more often than not they can be found in spas and other resorts and holiday retreats. Also, there are several in Serbia on the Danube.
This form of holiday and sojourn outdoors is becoming more and more popular everywhere in the world, particularly so as there is no need to arrange the space or perform any other works, as it all exists already. No additional tackle is needed, as it already exists on a certain location. As there are several types of camps, everyone can chose for oneself according to one's taste. All one needs is some goodwill, a bit of time to oneself or one's family, a positive atmosphere, and all the rest is left to nature.
World's Best Camping Experiences
The word campsite is used for three different kinds of accommodation: The kind where you carry your world on your back and set it up, getting back to basics with a tent, a fire and the great outdoors; the kind of cheerful community camping where you're not expected to miss out on hot showers or electrical essentials, and there's all sorts of additional entertainment laid on to help you get the most out of your holiday in nature. There is the luxury or African Safari kind too, where there's none of this carrying or sharing to be dealing with.
This list of the world's best camping has excellent examples of all three kinds:
I 'Roughing it' Camping
One step off loading up your pack, getting out on the unmarked trail and stopping and setting up camp when you get tired, these are some of the best remote and basic campsites, promising a "Man and Nature camping experience".
1.)    Gwern Gof Isaf Farm – Gwern Gof Isaf is more a place of legend than a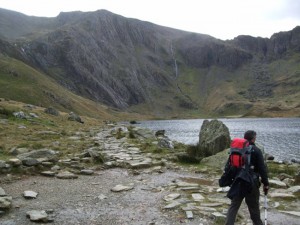 mere campsite, where generations of mountaineers have come to challenge themselves on the most impressive hill in Snowdonia, Wales – the mighty Tryfan, one of the most recognisable peaks in the region. Popular with Duke of Edinburgh Award challengers, rock climbers and abseilers, this "farm" is National Trust, which has bunkhouses and pitches. Walk around, or bring, or hire, a mountain bike so you can ride down to the sandy beach, or to the indoor heated pool, tennis courts or gold club.
2.)    Sligachan Campsite – This campsite is situated in the heart of the Cuillin, a range of rocky mountains located on the Isle of Skye in Scotland. There's a famous for brewing its own beer pub across the road.
3.)    Turner Hall Farm in the Lake District's Duddon Valley in United Kingdom, has a tempered, but is still well loved by the hiking boots set. Turner Hall Farm is a basic campsite for walkers and climbers, the attraction being its location and outlook rather than the facilities.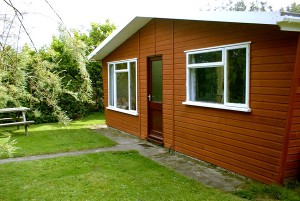 4.)    Troytown Farm's, remote, remote, remote location on the Atlantic Ocean gives campers the feeling of being on the very edge of the known world. The fact that a tractor comes to pick up you and your gear just adds to the feeling of being away from a lot of the things that probably bother you about the world. The views are of the Atlantic behind Bishop's Rock, a lighthouse and the uninhabited island of Annet, the second largest of the 50 uninhabited Isles of Scilly in United Kingdom. The remoteness means the beach is clean and uncrowded, and the ex – farm status means that the home produced cream, clotted cream, ice cream, butter, yoghurt, seasonal veggies and beef and pork sold in the store are way better than what you can buy at home.
From the edge of the world to the top of the world:
1)      The remote campsite Lo Stambecco in the Gran Paradiso National Park is a challenge to get to, but the views once you arrive are well worth it, mountains and glaciers for 360 degrees. This campsite is on the Alta Via, one of the Italian Alp's most famous summer walking ways, all cowbells, crisp air and scenery.
2)      Petit Praz by La Monta, Switzerland, claims to be Europe's highest campsite, perched at 1970 metres and has 80 places. It is the ideal base camp for hiking and climbing.
3)      Lagos de Somiedo in the Somiedo Natural Park in Spain isn't just remote, up a steeply winding road it's also difficult to get to. If you can arrive, once you do it's a lovely, quiet spot by a small stream running out of a peaceful, mirror glass lake. Here birds of prey patrol the skies, horses block your way without realising it's impolite, cow bells clang in the distance, and the woods are home to bears and wolves. This is a most unusual site in the Somiedo Natural Park. Winding narrow roads with challenging rock overhangs, hairpin bends and breathtaking views (for 8 km) finally bring you to the campsite at an elevation of 1.200 m.
II Holiday Camping
This is camping for families and people for whom a holiday would be barbaric without a hot shower and coffee in the morning.
1)      Fisherground Campsite – is set right in the heart of Eskdale in UK, one of Cumbria's loveliest valleys. Of the "50 World Best Campsites", Fisherground is chosen in the overall Top 18 and in the overall Top 4 for children's enjoyment. This campsite is really a child's dream: it has an adventure course, a tree house, zip wire and a pond with rafts; and just down the road is a miniature steam railway.
2)      Blackberry Wood Campsite – Blackberry Wood is one of the more interesting campsites in the UK which offers rural camping as it should be. This place is perfect if your kids like to make a lot of noise. Set in a woodland at the foot of the South Downs, it is literally a breath of fresh air. One of twenty clearings in the woodland provides the perfect spot to pitch a tent. Free of neighbours, unsightly caravans and noise pollution, the rich variety of birds will serenade you into the evening, when it will be time to light a rustic campfire. Unlike many other campsites, this one encourages campers to make open fires.
III Comfortable Camping
Camping Safari's are some of the oldest examples of camping with the kitchen sink. These comfortable traditions prevail in some camps.
1)      Grumeti River Camp in the Western Serengeti in north Tanzania, Africa, are in prime position for the Great Migration, with their wooden floorboards, dinky wooden bathrooms and wide, hand built beds, all arranged overlooking a private stretch of the hippo filled Grumeti River.
2)      Pansea Ksar Ghilane, located in the southern part of Tunisia, a drive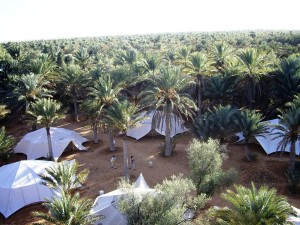 out of Djerba, is definitely five star. This Saharan desert oasis camp has a paradise – landscaped pool fed by a natural spring and 60 air conditioned tents decked out with four poster beds and wrought iron furniture.
Camping as a holiday choice is being considered by more and more people. It's a fantastic way to get right into the middle of an often stunning landscape, and to feel part of the region you are travelling to. You also get right into the food culture of the region, with visits to markets to source food for the camp fire.
S.J.