[quote_box_center]
If you want to get your delegates to experience a destination in the right way, then we are definitely suggest that you consider the tradition and customs, adding cultural and historical components, all this spice with local food and a few legends, and sprinkle with a smile.
SEEbtm magazine, for start, offers some of the suggestions of those things you can take from the Southeast European region.
[/quote_box_center]
Slovenia
Slovenia is well known by beekeeping, it is the only European Union Member State to have protected its native bee, the

Carniolan bee

.
This breed of bee is regarded as the second most widespread bee breed in the world.
Another special feature of Slovenian beekeeping is in the area of folk art – the art of painting beehive panels, something not known anywhere else in the world. Excellent idea for team building activity!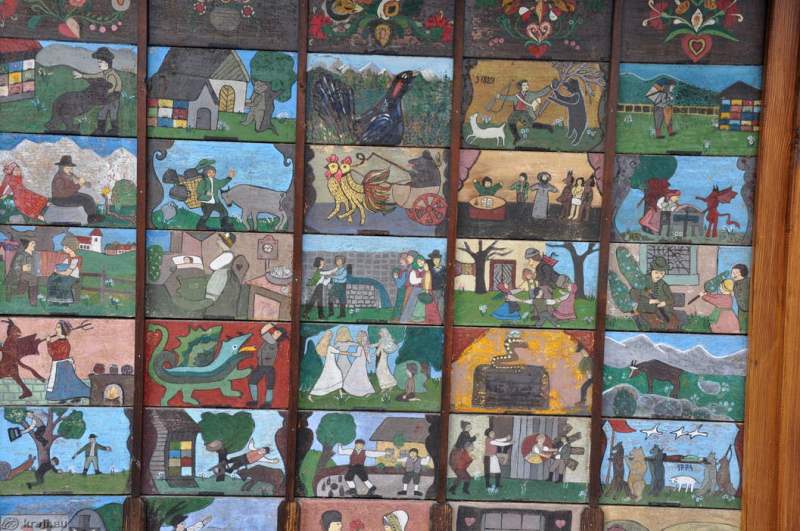 In small place, called Idrija, in 16th century, lacemaking in Slovenia began. Today, there are still Idrija lace schools, and their teachers could present and teach delegates the methods of lacemaking.
Products that can be made of it are cloths and napkins, curtains and bed linen, clothes and ornaments for clothes, even earrings, necklaces and gloves, as well as business gifts or souvenirs.
If you want to "taste" the tradition, try Slovenian potica. This baked dish has always been a synonym for festive events in Slovenian families. Local people can show you how to make sweet or salt potica, in addition with their family story.
Croatia
The first thing that comes to mind at the mention of Croatian tourism is its 1,200+ islands. However, there is a small place in Croatia that is rarely talked about, an absolute must.
The small town of Hum in Istra is the smallest town in the world with its population of 20.
The families living in this town have managed to preserve, among other things, the traditional production of medicinal Biska rakija (local variety of brandy) made of mistletoe, as well as the town leader election process – by carving the votes on a wooden stick called rabos. This custom can also be used for employees; they could vote for the most interesting co-worker or leader, or perhaps the weakest link at the company.
As for wines, from Istria, where is the greatest number of family-run vineyards with their own labels, and Dalmatia with a centuries long bond between man and wine, you could go to the north and visit original 13th century cellars in Kutjevo.
All the way, you can meet the tradition of grapegrowing and wine production. Don't miss to try Croatian wines! But, dare to participate in wine making in the old way. Take your shoes, jump into barrel with grapes and start stepping.
For souvenirs, delegates could try to make children's wooden toys. Traditional manufacturing in the region of Croatian Zagorje involve men and women equally. The men in a family take soft willow, lime, beech and maple wood from the region and dry, hew, cut and carve it using traditional tools; the women then apply ecologically- friendly paint in improvisational floral or geometric patterns.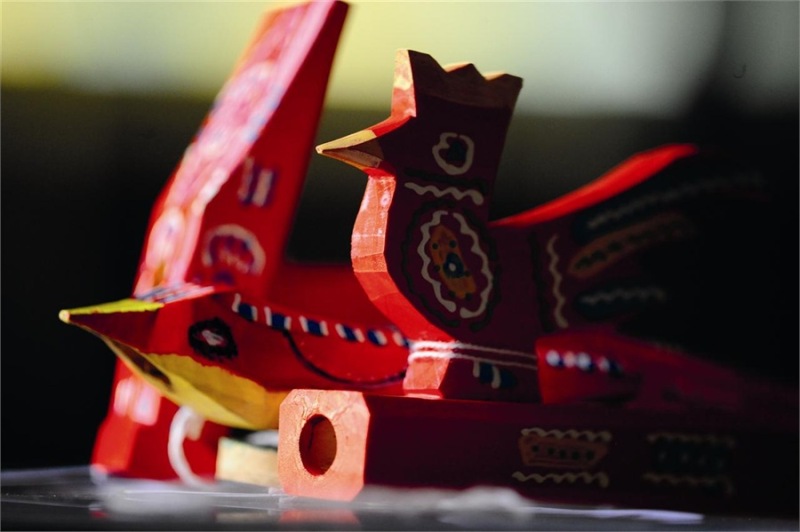 Souvenirs can be whistles, cars, tiny furniture, spinning dancers, jumping horses and flapping birds, almost identical to those made more than a century ago.
Serbia
All it takes to glimpse at the past and find out what life in Serbia looked like many years ago is a trip to one of Vojvodina's ethno village. The Vojvodina ethno village (called Salasi) are homesteads with the farmhouse, outbuildings, and farming land that are located far from settlements.
The people living at these farms used to get their water from wells dug at the centre of the front yard that still represent a distinctive feature of the Salas. Today these places can accommodate tourists and provide them with a total experience in an entirely preserved setting.
From the north part of the country, from the plains and endless landscapes, one would be impelled to climb some of Serbia's mountains. In the villages of Zlatibor, the hosts are always willing to show their guest old trades that they have been saving from oblivion for many years. You can learn methods of making traditional shoes and wool socks, essential items for mountain winters.
In addition to learning old trades, the participants can bring back with them the souvenirs they make, as well as buy handmade wool vests, sweaters, and hats. Full attire for the following winter!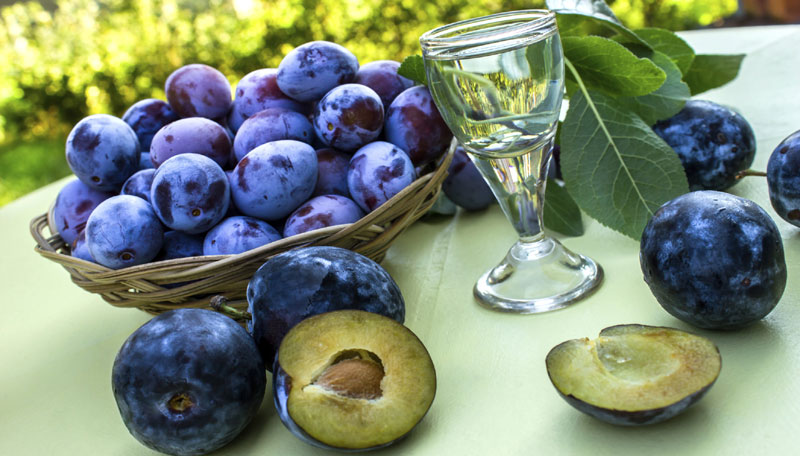 Sljivovica is a homemade beverage whose name is well known even among foreigners, presented with the brandy as part of welcome in nearly every corner of Serbia. However, there are places that deserve special mention like Blace, where Plum Days are celebrated every year.
This area is home of the best rakija, and its invitation to pick plums and prepare and taste rakija is open at all times.
So you should accept the invitation and join the locals in the process of making rakija. Of course, tasting it also sounds like an excellent idea.
Montenegro
The most recognizable image of the Montenegrin folklore are young men, sitting on each other's shoulders in two circles while girls dance next to them.
This image is the finale of a Montenegrin folk dance called Crnogorsko Oro.
Young people get close and form a circle, after which they begin to sing, usually poking fun at someone on the other side and challenging them to join the circle and dance.
The most courageous fellow enters the circle and starts dancing by imitating the eagle, aiming to win over the girl who joins him by the same, if more elegant, imitation of the bird.
The spectators encourage them and couples take turns. Dressed in national costumes, the young people make a strong impression on everyone watching.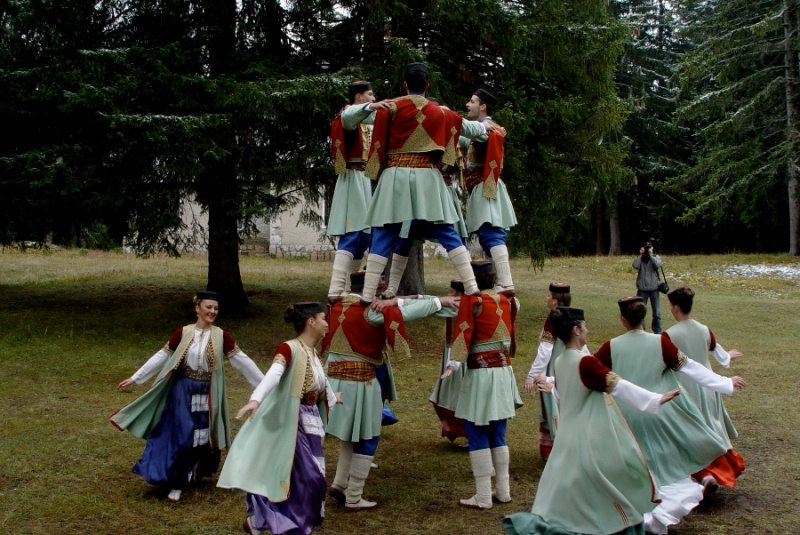 Montenegrins are known for making the best kacamak (local variety of hasty pudding). You can challenge tourists to try and make a special sort of the pudding called tucanik, an old-times recipe. The basic ingredients are potato and corn flour, and the contestants can get their secret recipes from their hosts. In addition to winning the title, the goal is to beat Montenegrins in making their traditional meal.
They say that the food is always good in Bosnia and Herzegovina, so you can never leave the country with an empty belly. If you start your day with coffee and Turkish delight, then have burek with homemade sour cream for breakfast, a plate of cevapi with onions for lunch, tufahije and baklava for dessert, and on top of it all treat yourself with homemade rakija or a glass of beer, and then coffee again in keeping with the local custom, you'll know why.
For making good Bosnian coffee, you'll need the coffee pot and cups, traditionally made and decorated by caldron makers. While taking sips of coffee at the shops on Bascarsija, these hosts are always willing to demonstrate their trade.
When in Macedonia, you can learn the carefully kept secret of making the one-of-a-kind Ohrid pearls, whose appeal is said to have enticed even Queen Elizabeth.
Today only two families make the original pearls, staying true to the handmade process, and they use only natural materials.
You can observe their creative process at their shops, as well as try on pearl necklaces, earrings, and other jewellery, and take with you at least a couple of photos, if the luxury pearls are out of your price range.
JOIN THE LOCAL FESTIVALS
Large crowds, many people in one place, food smells, loud music, noise and energy – all these are inevitable elements of festivals. Every country in the world has its small or big festivals.
Some are international and some are traditional, and these you can't find anywhere else. When travelling or organising an event in a particular country, choose the dates when those unique festivals take place. Take a moment to go out among people, feel the excitement in the air and try to blend in and be one of the locals.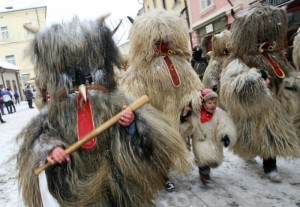 Slovenia
Something interesting to attend in Slovenia is definitely Kurentovanje in Ptuj.
Kurent is traditional carnival figure, they hold a jezevka, a thin wooden bat with real hedgehog spikes at the top end, wear sheepskin coats and 5 cow bells tied around their waist. In this way, Kurent announce that winter is saying goodbye and that spring is coming.
Croatia
To feel the local atmosphere, one should definitely visit a thousand year old celebration of the Dubrovnik Patron, Saint Blaise Day, on the 3rd of February. The evening before, as all the church bells in the city ring and white doves are released as symbols of peace, worshippers gather for a ritual healing, to preserve them against illness.
On official day, the relics of St Blaise are carried in Stradun and the streets of Dubrovnik in a huge procession.
Serbia
If you know next to nothing about Serbia, you should lend your ears to the sounds of the trumpet and join the sevenday-long

festival in Guca

.
You've probably visited different film, music, or similar festivals, but this traditional instrument can be truly heard only at this event.
Montenegro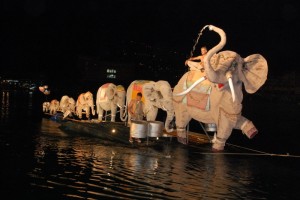 On the coast of Montenegro, in the Bay of Kotor, near the historic town of Kotor, take the best place by the water and watch the masquerade ships.
This ceremony on the water, Boka's night, is an event that gathers tens of thousands of visitors, in which participants have the task to decorate their boat better, more beautiful and original then others.
After the parade of boats follows the announcement of the winners, with magnificent fireworks and festivities in the Old City.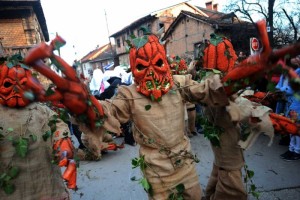 Macedonia
Thousands of tourists visit the small village of Vevcani at the time of celebrating Saint Vasil Day. During the Vevcanski Carnival, the locals organise various performances accompanied by traditional music, zurlas (authentic wooden instrument), drums, and exclamations.
Everyone present is wearing a mask and imitating the devil, demons, and other archaic mythical characters from the past.