[quote_box_center]Best Western Hotel M, Belgrade's first MICE hotel boasting four stars, represents an ideal choice both for business people and tourists alike. The hotel is situated in one of the quieter parts of Belgrade – Banjica Forest – just a few minutes away from the city centre. In 2002, the hotel was rewarded for its global-scale quality of service when it became the first hotel in Serbia to join the Best Western hotel chain.[/quote_box_center]
Mr Radomir Podinic, President of the Supervisory Board of T.P. Mladost Turist a.d., part of which is BW Hotel M, talked about the hotel's advantages and future plans.
1. Many different events take place at BW Hotel M. Can you tell us a bit about what advantages the hotel offers to event organisers?
When it comes to event organising, the hotel advantages are 6 conference rooms, which can accommodate between 20 and 440 attendees. This allows the hotel to organize smaller meetings and large conferences, as well and congresses. The conference rooms are also equipped with the required technical equipment and simultaneous translation equipment.
There are 2 restaurants at the hotel, as well as a parking lot with over 150 parking spaces. In addition, thanks to its capacity of 180 rooms and suites, the hotel can accommodate large numbers of guests – especially when event participants are required to stay at the same location where their event is taking place.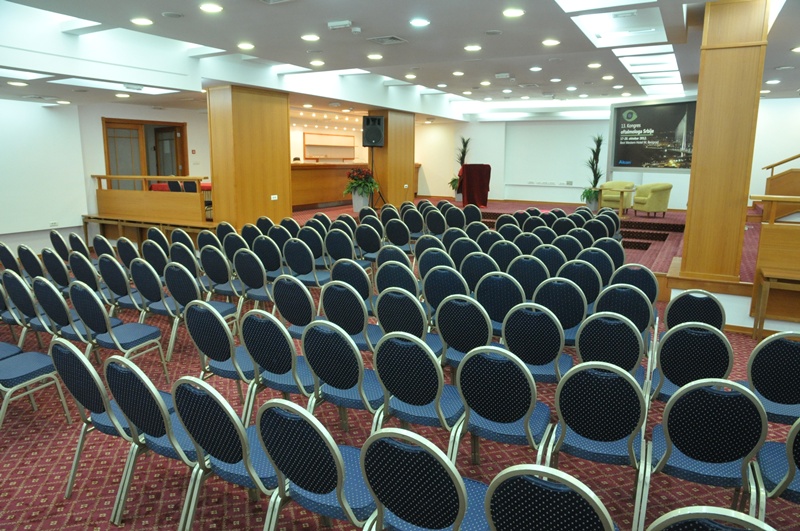 On top of the available capacities, the hotel also counts its employees among its advantages. The staff is always at disposal to event organisers and business travellers, as well as to tourists who are visiting Belgrade.
Another thing that proves that BW Hotel M is an ideal place for organising events is the MICE hotel category since 2013, making it the first ever MICE hotel in Belgrade.
2. This is also backed by the fact that BW Hotel M hosted 3,000 national and international events ttended
by more than 250,000 participants. Can you name a few of your clients or events that took place at your hotel?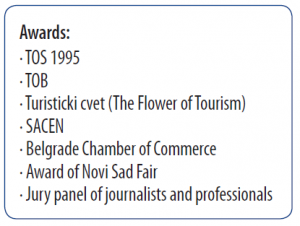 Some of our clients who decided to organise their events at our hotel are OSCE, GIZ, US Embassy, Hypo Alpe Adria Bank, Klinicki centar Srbije (Serbian Medical Centre), Air Serbia, Serbian Medical Chamber, as well as Serbian athletic associations such as the Volleyball Association, Handball Association, and many more.
When it comes to congresses, BW Hotel M hosted events such as BASIC, an ophthalmologists congress, a rheumatologists congress, psychotherapists congress, BBICC, and numerous other conferences and seminars.
3. Do you have any plans for new investments?
In addition to the on-going investments in our employees' professional development and the renovations of 42 premier rooms, we are also going to add a 500 m2 spa centre and a swimming pool that will meet the highest world-class standards.