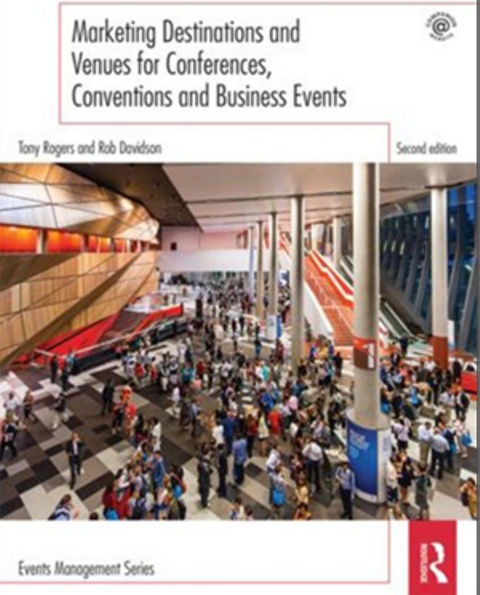 [quote_box_center]Meetings industry professionals will benefit greatly from an indispensable new book, 'Marketing Destinations and Venues for Conferences, Conventions and Business Events', written by Tony Rogers and Rob Davidson and launched at ibtm world in Barcelona.[/quote_box_center]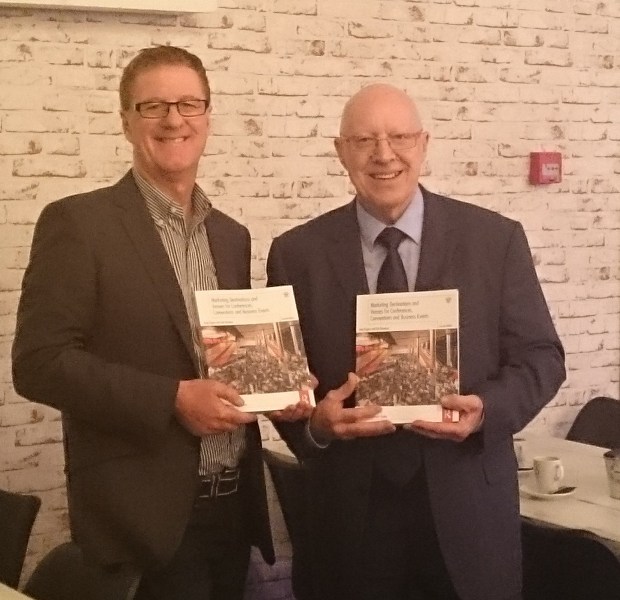 Published by Routledge, this is an entirely updated edition of the highly successful book written by the same authors in 2006 for students of events / tourism / hospitality management as well as for people already employed in convention bureaux and venues of all types.
The content of the book has been brought completely up to date, reflecting all of the major contemporary themes and developments in venue and destination marketing, including the use of the social media, brand alignment and content marketing.
With its practical, real-life case-studies, contributed by meetings industry colleagues all over the world, the new book will be of immense interest to all marketing professionals who are looking for innovative ideas and techniques that they can use in promoting their destination or venue in today's highly competitive world.
And since it also covers basic marketing principles, as applied to the meetings industry, 'Marketing Destinations and Venues for Conferences, Conventions and Business Events' will also be a very useful resource for students with an interest in entering a career in destination or venue marketing.
The new book has already been received enthusiastically by both meetings industry practitioners and by many of those professors who are educating the next generation of meetings industry professionals:
'This book provides insights into what shapes the industry today and in the future, seen through the critical lens of Rogers and Davidson, both recognised specialists in the MICE and venues industry. If you want to stay one step ahead of your competitors, then don't put this book down. It is essential reading for professional development'. Scott Taylor, Chief Executive, Glasgow City Marketing Bureau.
'An excellent range of international case studies…This book will be an invaluable resource to anyone teaching, researching or studying conferences, conventions and business events.' – Judith Mair, Senior Lecturer in Event Management, School of Business, University of Queensland.
The book is available to purchase online now at https://www.routledge.com/products/9781138852150