[quote_box_center]Mr Zarko Radulovic is co-owner of Montenegro stars within the operating 3 hotels: Splendid Conference & Spa Resort 5 *, Montenegro Beach Resort 4 * and Blue Star Hotel 4 *.
The company for the first 10 years has hosted more than a quarter million visitors from 121 countries of the world, and continues to maintain the cosmopolitan spirit. At the same time, Mr Radulovic is one of the founders of the Council of foreign investors in Montenegro, but also the president of the Montenegrin tourist association that gathers about 80 % of the tourism industry of Montenegro.[/quote_box_center]
1. How did you decide to establish Montenegro Stars Hotel Group and how did you get this idea in the first place?
Just like most things in life – the best things come about spontaneously. I can say that the Montenegro Stars project also just happened! My partner came up with the idea, and today I am certain that it's a good thing that Montenegro Stars happened – both for us and for Montenegro.
"The important is that the energy exists."
2. Hotel Splendid hosted over 100 events between September and June, and this hotel is considered to be the key MICE destination in Montenegro. How much do the hotels from your group help the development of Montenegro as a meetings destination?
The fact that we have a multifunctional hall that is the biggest of its kind, until recently it also had the latest audio and visual equipment, the number of events that take place there, as well as the fact that it gathers the most influential people of today from different areas of life and business are perhaps the best illustration of our role and place.
We created the infrastructure for the development of MICE tourism, we showed that the potential was there, strengthening both the reputation of Budva and the destination itself. MICE tourism is developing more and more year after year and, without any intent to sound pretentious, I think it's safe to say that Montenegro Stars has contributed significantly to this development.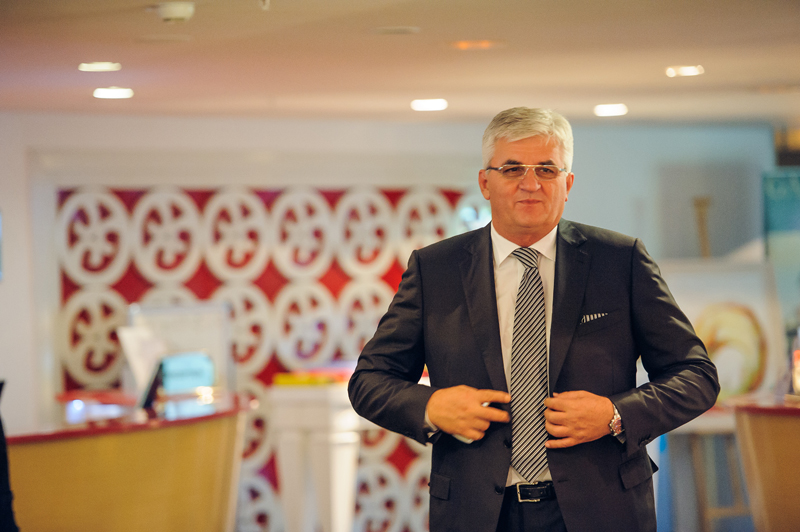 3. What sets the offer of your hotels apart from other hotels?
All hotels offer the same product, more or less. Once you try the product, you can tell whether you made the right choice or not. I believe that most consumers of our products and services have a positive experience with Splendid. However, I don't think it's because Splendid is the best hotel.
There's no doubt that Splendid has excellent hardware, but its software is much better – and its software are its people. If there's anything I'm proud of it's the people I work with at the company, thanks to whom our guests here can experience the full advantages of staying at the hotel.
4. Every guest matters, but are there any markets or guests from certain destinations that are the most important to you?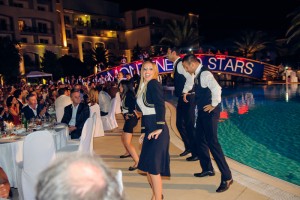 They are all important – it's impossible to discern any differences. Still, I may slightly favour the guests who come during winter, which doesn't mean that I like them more.
Simply, when you're in this business, whether you like it or not, if you love this job your default reaction becomes your desire to do everything to make your guest satisfied, and this satisfaction is what makes you happy.
This is what makes me fulfilled and gives me encouragement, because I can tell that when they leave they are extremely satisfied, at least by the comments that we read every day on the most influential global websites for tourism and travel.
The thing that we value even more and that motivates us most to keep improving the quality of our services is the fact that 35-40% of these guests return to our hotels next year already.
5. Are there any corporate events that you would like to mention by name?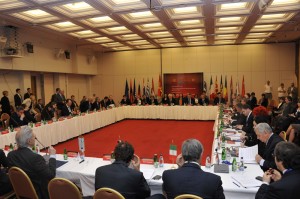 It's really hard to give an answer to this question. All past events – and there are over 100 of different events taking place every year at the hotel – were challenging in their own ways.
Our main goal is for both us and our customers to be satisfied after every event.
There is maybe one that stands out above others. It was a birthday party of one of the most influential bankers in the world.
Thanks to his guests, around 85% of global capital was at Splendid at the time.
Of course, I can't give you the name for obvious reasons, but the name itself is less important than the concept of the event itself. I will always remember it for the theme party and the way we were organising it for months: Casino Royal – James Bond. Half the hall was set up as a restaurant, while the other half was separated by a curtain and transformed into the Casino. After dinner – when the curtain fell – the once-in-a-lifetime show began. We turned on the lights and the magnificent Casino appeared, the same one that the viewers saw in the James Bond film.
One interesting fact was that we had Mads Mikkelsen – the actor who played the main bad guy, Le Chiffre, in the film – sitting at the roulette table, and he was inviting guests to join him and try their luck. This is an event that is worth mention as one of those that – no matter how demanding or challenging – always give you a chance to show how much you can actually do.
6. Do you have any plans for new investments?
We always have plans for new investments, because we are always coming up with new innovations… Once, while Splendid was still under construction 12 years ago, I was asked when I would finish the hotel and I replied, "Never!" That's how things are in the hotel business – the job is never finished. There's always
something to improve or change… That's why investments are necessary, and there certainly will be more of them.
"If there's anything I'm proud of it's the people I work with at the company, thanks to whom our guests here can experience the full advantages of staying at the hotel."
7. Where do you get the energy to do your job?
Even I can't explain where. I think that the feeling of great responsibility to the people I work with (the company employs 570 people over the year, and up to 850 during summer) is what makes me find that extra energy that is enormous, and I can't quite explain where I get it from. I manage to find it every day, but that's less important. The important thing is that the energy is there.
8. You've met many world-famous influential people. Are there any anecdotes you can tell us about?
Once I said that Montenegro was going to be such a distinguishable travel destination in 10-15 years that when someone would want to explain what it actually looked like, they would say that Monaco is a bit like Montenegro. That was perhaps overly optimistic, a bold comparison with a cheerful message – but this message found its way. As far as to Prince Albert of Monaco.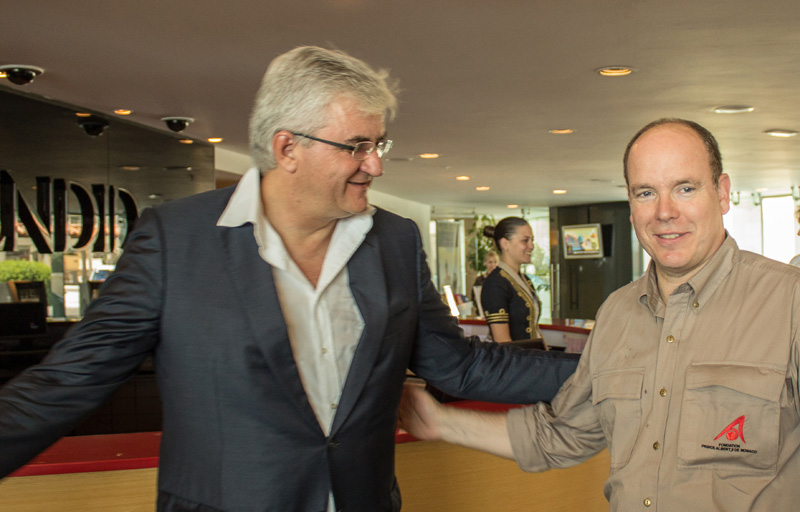 Last year, Prince Albert made an official visit to Montenegro. He also came to Splendid. When we were being introduced, he told me, "Oh, you're Mr Radulovic, the one who compared Montenegro to Monaco? Well yesterday I went to Zabljak and Kolasin, and today I saw the coast, and I can say that you're right." Montenegro undoubtedly has potential, a winning and everlasting charm, and I am certain that it has a chance to even surpass Monaco one day. We are diligently working on it every day, and we will continue to do so in the future.
9. How would you describe your perfect day?
Being a Montenegrin, and we are known to be lazy by default, a perfect day could look like this: lying in a comfortable deckchair by the pool with a good book at about 33 degrees and NO PHONES!!! HOWEVER, I know that I would ask both to have my phone and to start working the next day already.
In short, for me as a Montenegrin, this perfect day can last literally just for a day. Even on Sundays – under the condition that I'm not at work – I feel a bit uneasy, like I'm missing something. It must be that we "lost our track" somewhere along the way and got used to working hard instead of putting our feet up.