In period from 13th to 15th November, at Sheraton Roma Hotel & Conference Center will be held MCE South Europe 2016.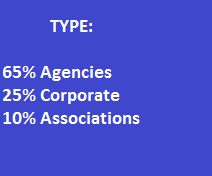 South European destinations in the form of Tourism Boards and Convention Bureaus as well as MICE suppliers as Hotels, PCO's, DMC's, Congress Centres, Transportation Companies, AV Suppliers, Restaurants etc., will represent their services towards these selected key planners.
The unique 2,5 days' boutique event format allows all participants to get to know each other well.
Spending time together assures potential business partners not only to connect but also to build on the aspects of understanding and trust.
The cleaver program put together by Europe Congress mixes event essentials as pre-scheduled and match-made meetings with networking, socializing and key-note sessions.
The keynote educational program is being led by the Meetology Lab, a long standing partner of Europe Congress, with a formidable reputation in the field of interpersonal communication.
Meetology Lab CEO, Jonathan Bradshaw will next to delivering ground breaking presentations also be performing as the moderator of the forum.
Asking Managing Director of Europe Congress, Alain Pallas, about the confirmation of the event in Rome, he stated: "In coordination with several partners from Rome, we're glad to have been able to announce Rome as the destination for the forum.
The Sheraton Rome will form the host venue of the event, with all B2B meetings, keynotes, lunches, breaks and other networking ongoing.
We're already looking much forward bringing everyone together there, support new business relations and work towards a profitable outcome for all involved.''
Key benefits:

  2,5 days MICE one-stop-shop B2B forum; 13th -15th November 2016;
Minimum of 30 to 35 pre-scheduled and match-made one-to-one meetings with hosted buyers most likely to be your next business partners. Scheduling organized by organizer;
80-100 qualified, reference checked and high volume MICE event producing hosted buyers meet with exclusive 60 Convention Bureaus and MICE Providers from South Europe only;
Boutique event format to maximize connectivity's: Total of up to 200 persons remain together for the event days: No visitors;
Numerous educational sessions by Meetology Lab: Jonathan Bradshaw, and others;
South Europe promotional sessions emphasizing the potential of South Europe
Social sessions offering full catering such as coffee breaks, luncheons, welcome reception, dinners and an after dinner party to increase interaction;
Endless networking opportunities with buyers with interest and business for South Europe.
Participants are 60 Convention Bureaus and MICE Providers from South European Countries (Albania, Bulgaria, Croatia, France, Italy, Macedonia, Montenegro, Romania, Slovenia, etc.).
Also, 80-100 leading event planners and decision makers will participate in their organization of:
Germany, Austria, Switzerland: 20%
United Kingdom & Ireland: 15%
France, Benelux & Scandinavia: 20%
Central & Eastern Europe: 10%
Russia & CIS: 10%
Middle East & Asia: 15%
North America: 10%