Thanks to their strategic partnership and offices in Croatia, Montenegro, Serbia, and Slovenia, DT Croatia and Talas-M provide event planners with unique and unforgettable events.
Mrs. Snezana Vejnovic from Talas-M DMC and Mr. Daniel Marusic from Dubrovnik Travel – DT Croatia shared with SEEbtm magazine about how they came up with the idea for the partnership and how exactly they work together, about the advantages and the drawbacks they face, as well as about their plans for the future.
SEEbtm: How did the idea of creating a group of DMCs for the Southeast Europe region come about?
Snezana: The idea came about organically, as a development of our work in the tourism industry. When you're a professional in what you do, you simply live your work and, naturally, you have visions.
The idea for creating the group of DMCs appeared very early on – at the time when the region practically had no infrastructure whatsoever for the development of MICE, with the exception of Dubrovnik – and we saw the path of our growth and ourselves as leaders in this branch of tourism in our destination.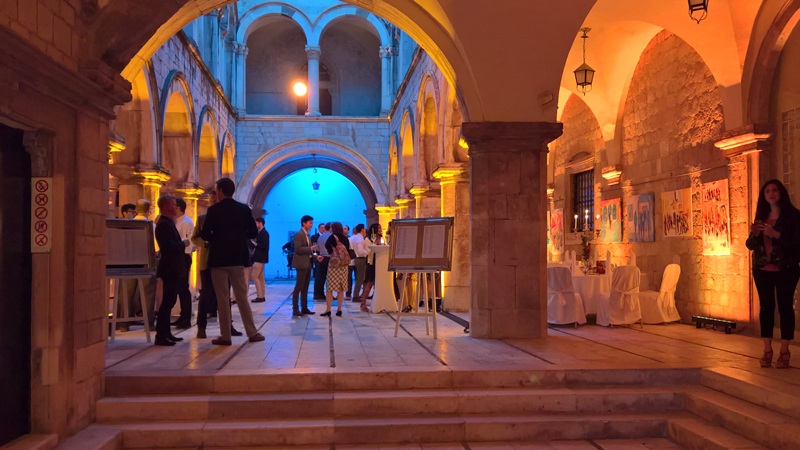 We have been investing huge amounts of time and energy in educating and understanding the MICE business, as well as in developing programs, discovering new amenities and features, following trends, and creating programs out of the box.
Croatia has already travelled this road, Montenegro entered the scene with its first five-star hotel only ten years ago, and then Slovenia and Serbia came after. It turned out that we were right in our thinking and the market responded accordingly – the first business results were quick to follow.
We are proud of our portfolio because it's backed by hard, dedicated teamwork.
SEEbtm: Can you tell us a bit about the marketing of the region? Where do you act together as a group, and where do you venture into business separately?
Daniel: Talas-M and DT frequently act together, and in some markets separately – depending on the market itself.
We were doing marketing together for quite some time, before tourist organizations or even the media or other DMCs even realized that we have to collaborate and that the market needs it. Before the competition was even contemplating it and while it was still learning the ropes in general, we were already much more ahead and we saw these possibilities.
Today, when the "secret" to our success is out in the open, we are working solely on the quality of service and the security of doing business with us, while others copy us or criticize us or ignore us for political reasons.
We realize that being at the top is always hard, and that staying there is harder still. By acting together we still achieve more, also cutting costs at the same time.
Seasonal destinations are most certainly hugely popular and always will be, but our region offers year-round solutions for all types of programs: urban centers – Belgrade, Zagreb, Ljubljana, as well as seaside and sunshine – Montenegro, Dubrovnik, Split, Hvar, Istra, and Portoroz, and the joys of winter are sure to be found in Kranjska gora, Kolasin, Kopaonik, etc.
We often appear as a group in all significant trade shows and workshops in MICE.
In addition, we are regional exclusive members of the best and oldest DMC group Euromic, whose offices in Brussels and Chicago manage marketing globally across every continent.
We are also exclusive regional members of the Ovation Global DMC network. The DT group was voted the best DMC group in the network.
DT was awarded the first ISO certificate as a DMC in the region, and it has been holding a AAA credit rating for years now.
Talas-M won several national awards for its achievements; it had the most demanding incentive projects, etc.
Today, when you mention Ovation or Euromic among true, experienced world-class professionals, you immediately know that you're talking about the highest level of the MICE business.
Talas-M and DT are often cited as a example of successful DMC systems.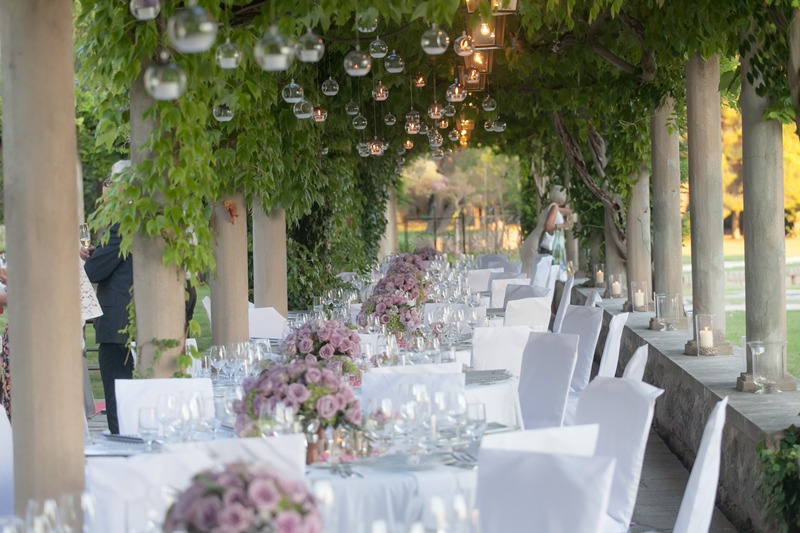 Unfortunately, neither that nor our years-long efforts in putting the region on the map of the MICE world are appreciated locally because over the last few years a number of instant MICE workers and businesses have sprouted up that tailor history and experience in their own "instant" ways.
In short, Talas-M and DT are globally recognized regional DMC leaders, and that is the only thing that matters to us, because it proves all our efforts and hard work, both past and present, and you can't buy that, not with money nor with promises.
SEEbtm: Can you tell us a bit about the collaboration between Talas-M DMC and DT Croatia in selling travel packages between Montenegro and Croatia, as well as about the collaboration between Talas-S and Talas-M DMC in regard to selling travel packages for incentive travel between Serbia and Montenegro?
Snezana: From the very start of our collaboration, we have been presenting all destinations as separate wholes, with every destination being available for incentive programs, in addition to combining two or even more destinations.
At the very beginning, Montenegro was treated only as a one-day extension from Dubrovnik. We fought hard with our marketing activities and used every opportunity to present Montenegro as a separate destination, and in this we succeeded.
We are extremely transparent in our activities, and our partners are well aware that no matter the destination they will be greeted by an expert whose heart and soul belong to the region and who has the local know-how and works in accordance with standards that took years to upgrade and tailor to current requirements and trends in the tourism industry.
Right after we receive the brief we know which destination is ideal for the inquiry and, if for example the request cites Montenegro and we believe that Serbia or Slovenia are more appropriate, we make the suggestion to the client and clearly explain the advantages. This is one of the ways we promote destinations of the region.
The main point is to get business and keep it, for the destination that best suits our customer's needs.
SEEbtm: What are the drawbacks of doing business in the region this way and what are the benefits?
Daniel: We have certainly contributed to the region and the destinations with our joint action more than any other system of a similar kind. The media, the competition, and other businesses took years after we first started to realize that we are good at what we do and that we all benefit from it, as well as that our work is important and brings success to all of us.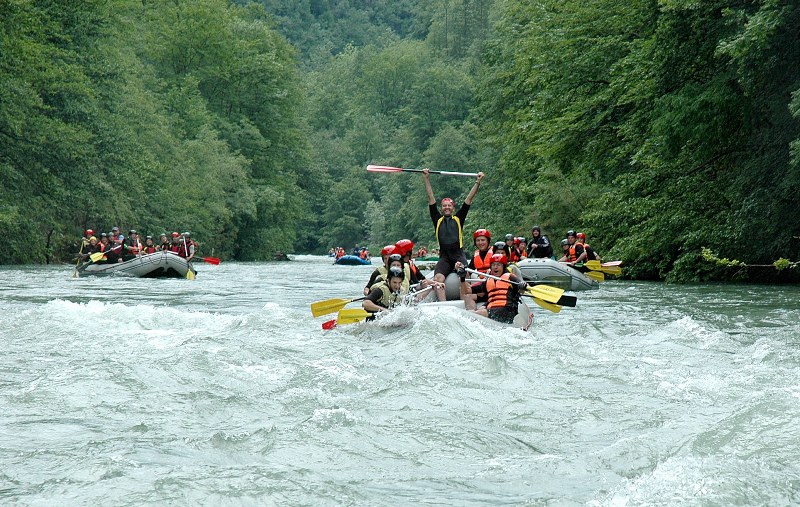 To us, all this is proof that we were right, and this wind beneath our wings that helps our business sail across safe waters only makes us stronger day by day. Many people see benefits through a financial lens, but to us keeping our clients satisfied, acquiring new business, status, and global visibility make up our success, which raises us above everything else.
Considering that our region is still burdened with politics and history, sometimes we have complaints about working together, but these are fewer and fewer every day. Business knows no borders, tourism knows no limits, and we are the living proof.
SEEbtm: What are the similarities and what are the differences in the ways agencies work?
Snezana: I already answered this question in part; in a word, we have similar business standards and strong commitment to work and promoting both the region and the destinations.
Most of our differences concern aesthetics; we just can't agree on which team is the prettiest one. We love challenges, and at times even impossible missions, where our strength and our teamwork shine through. Every destination has its specifics and this is indeed where their differences lie.
SEEbtm: What are your plans for the future?
Daniel: Bearing in mind the situation globally, our plans are always changing in a dynamic way, we have no long-term plans, except to improve the quality of service according to our customers and increase satisfaction among our employees, because people are the most important link in our chain, we wouldn't be able to succeed if it weren't for them.
We are soon turning a new leaf, we are going to improve and strengthen certain joint actions even more because we can see that we still have room for improvement. Also, we are witness to many organizations that see us as an opportunity for their short-lived achievements.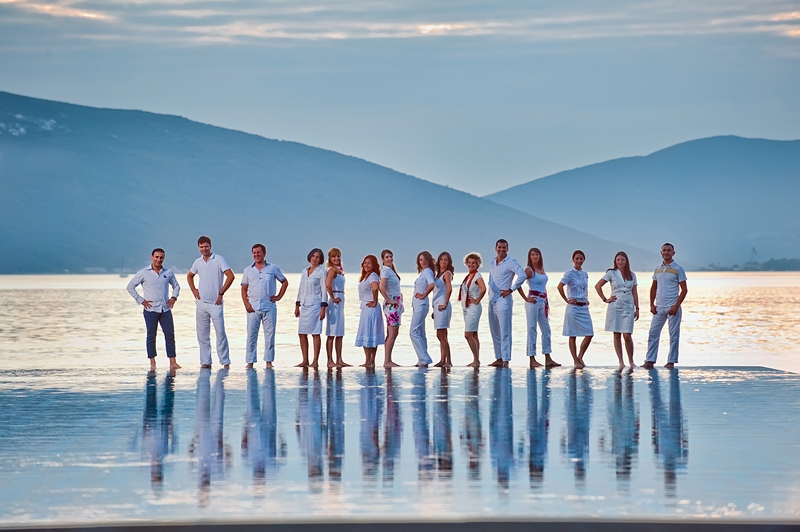 Rare are those that stay in the game for long, sooner or later they leave, they have no consistency in business, they have no business strategy, and this causes great damage because they give a bad name to this industry in our region, which puts the few of us good ones in a bad position and from time to time we have a hard time proving that our industry is not only profit oriented, but instead it also contributes to the reputation and the quality of the destinations that we offer, and that there are agencies that work hard and invest their means and their time in the development of the MICE offering, taking into account all limitations and also observing local customs and laws and regulations above anything.
In this regard, our plans for the future remain the same: we want to maintain the quality of our business and develop the talented professionals in our teams, allowing them to grow and be happy on a personal level.