1. Go online. Develop some great invitation; then send it via email. In fact, flyers, reminders and registrations can all be handled online. Think of the printing and postage costs you'll save! If you must print, use soy inks and recycled paper—and note "printed with soy inks on recycled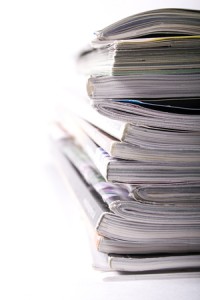 paper" to raise awareness.
Instead of offering handouts, provide vital information via PowerPoint presentations. At the close of the conference, hand out a jump drive with all pertinent conference information to each attendee, make the information available via email, or post information on your event website. And don't use flip charts: Ask your meeting venue to supply white boards.
2. Choose a convenient lodging site and chip in for carpoolers. That way, attendees can share rides in hotel shuttles or even walk. To help offset your meeting's carbon footprint, offer to pay the parking costs of carpooling guests. Better yet, determine the meeting's entire carbon use; then make a donation to an environmental nonprofit to offset that total.
3. Reuse plastic nametags and lanyards. Your venue may even provide these items for free or offer a discount for using these items from a previous event.
4. Grow green. Rather than select throwaway floral centerpieces, purchase potted plants and send them home for planting with lucky attendees.
5. Ban paper and foam cups. Instead, use reusable glassware, flatware and linens, supplied by your meeting venue. And serve fair-trade coffee!
6. Recycle. Provide clearly marked recycling bins next to your trash cans for cans, glass and paper.
7. Compost all food waste. And if you have excess food, work with your venue to donate leftovers to a local charity.
A few examples of specific savings from going green:
At Oracle's OpenWorld 2008 conference in San Francisco, the company saved $89,250 by reusing banners from the conference at other events. Oracle also saved $60,000 by reducing shuttle buses, and $1.5 million by eliminating bottled water.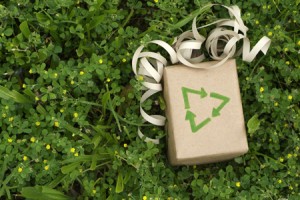 A large pharmaceutical company held a 110-person meeting, where 70 attendees opted out of receiving paper programs onsite. The initiative to go paperless saved $350 in addition to the associated environmental savings. The company also no longer provides bottled water at meetings, which saved roughly $500 at that meeting alone.
Hotels can also cash in on sustainable savings:
A 1,354-room hotel switched to florescent lights in all rooms and saved $51,000 a year in energy costs. (Efficient lighting uses about 75 percent less energy and lasts 10 times longer.)
A 300-room hotel that installs low-flow shower heads (reducing water flow from 3.5 gallons per minute to 2.5 gpm) can save a total of $35,478 annually through energy, water, and sewage reductions.