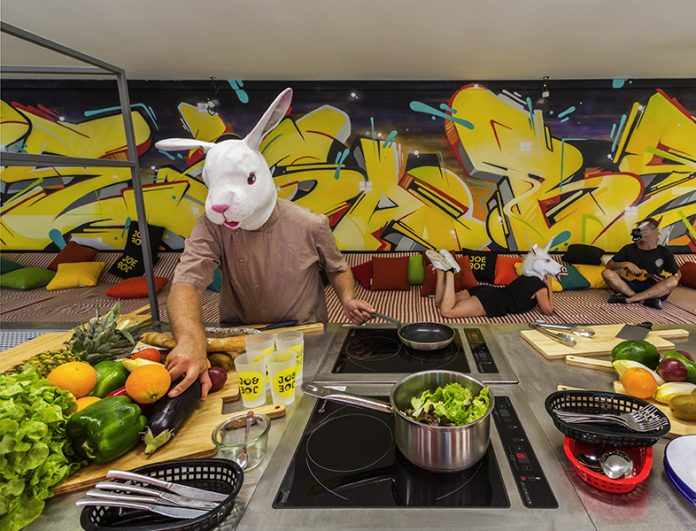 Hotels are no longer selling place where you can spend the night in. They are now selling an experience that the customer perceives as a service.
Guests remember their stay at specific hotels, they remember everything that was entertaining, different, and interesting – which is why it is in hotels' best interest to offer them exactly this. Experience. And this experience should be exceptional. They need to offer something that their guests have never seen, felt, tried, or heard before. They need to create a sort of an inextricable relationship with us  as their customers who will always come back. In that sense, new standard levels are reached. Innovation and creativity are now part of any seri ous hotel or hotel chain, which started to compete in offering outstanding amenities. That's why today's hotel portfolios also include a well-developed hotel brand that puts experience first, perhaps even with a bit of a hipster touch.
Radisson RED
The Radisson RED hotels, operating under the Radisson Hotel Group, started a true revolution in the hotel industry. They are inspired by art, music, and fashion, and their philosophy and concept are rooted in the millennial way of thinking. In this regard, some of the essentials include a free of charge high-speed Wi-Fi connection. The hotel brand centers on providing the guest with as many experiences as possible during the stay, and here's how. The space named OUIBar + KTCHN is designed as a place that is synonymous with drinking, food, and socializing, while the menu is made up of local, seasonal produce. You can even place your order through a mobile app and come pick it up whenever it suits you.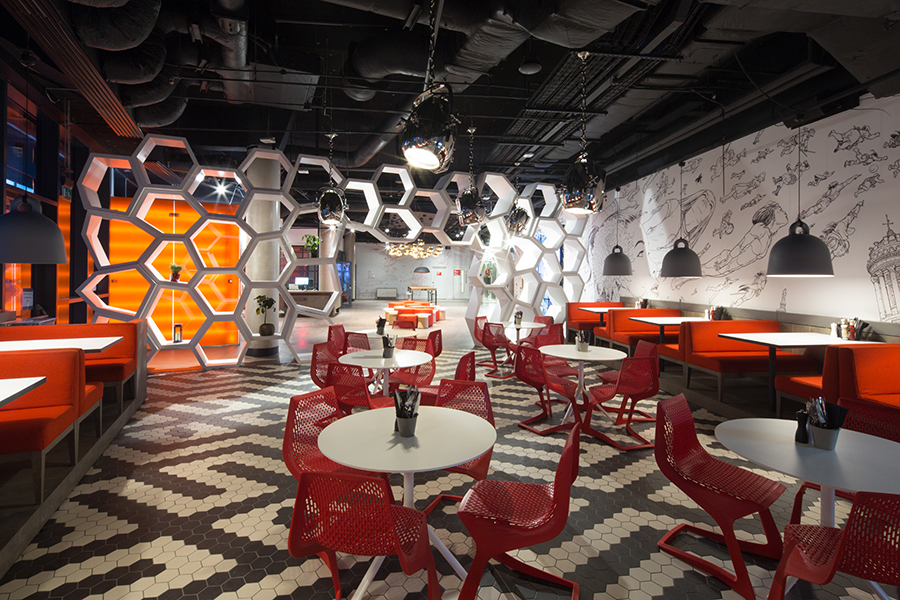 This is what they say: "We have no time for beige. We're RED to the core. We've designed our places  and spaces to be bold and eclectic. Bringing art to life in our architecture and throughout the hotel, it's almost like a sleepover in a gallery. The rooms are designed for you to have fun in them. It's your space, after all." On top of it, you can also connect your smart devices to the TV and watch your favorite programs. Events & Games Studios, located within the hotel, additionally shakes up and ups the fun in your business meeting or helps you de-stress after a long day. Last but not least is staying connected at all times. The hotel's RED app offers plenty of options, from opening your door without the key to scheduling a group ride to the airport or telling you, for example, what other guests say are the best restaurants in the city. In Europe you can find them in Brussels and Glasgow, while other parts of the world where these hotels are present include Cape Town, Portland, Miami, Minneapolis, and Campinas (Brazil).
Hilton
Controlling your hotel room using your cellphone? Yes, this is another reality now. A year and a half ago, the Hilton launched Connected Room, which serves exactly this purpose and which is currently available at the brand's hotels in the United States. This technology allows guests to control nearly everything in their room straight from the Hilton Honors app on their mobile device – from flipping through TV channels and setting up the room temperature (even when you're not actually in the room!) to opening and closing the curtains and controlling the lighting in the room. Furthermore, you can also use the app to check-in at the hotel.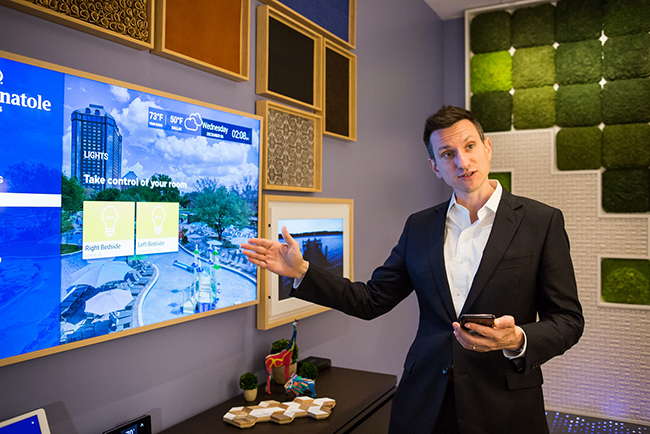 The app is set to be enabled for voice commands. No more tapping on your phone! Another extremely interesting thing about this hotel brand and designing guest experience is one step further in personalization. If you have the Hilton Honors app installed on your phone, as a guest you can upload your photos and have them appear on all digital screens in your room. You've been on a lengthy business trip and you're  missing your family? Not a problem. Every time you enter your Hilton room and turn on, for example, the TV, you'll see your loved ones.
vocoTM
Last year, hotel group IHG launched a new brand named vocoTM. The name itself takes inspiration from the Latin term, meaning call or convene, combining the informality and charm of a boutique hotel with the quality and security of a global and renowned brand that is IHG.  vocoTM promises an experience that is different, brought to life through a bold, well-known identity, an informal service style, and well-thought-out details. The three key moments in the guest's stay are identified as the following philosophies:
Come on in! – A welcoming experience, quick and easy check-in with a local delicacy to kick off your stay as a surprise for the guest.
Me time – The brand encourages guests to take a moment for themselves: extra comfortable beds and bedding, quality amenities, various shows on smart TVs, and excellent Wi-Fi in every room.
voco life – The lively setting in the bar and other public areas of the hotel makes sure that the guests always have room for relaxation and enjoyment; from serving great coffee to start the day to evening meals that will surely be talked about.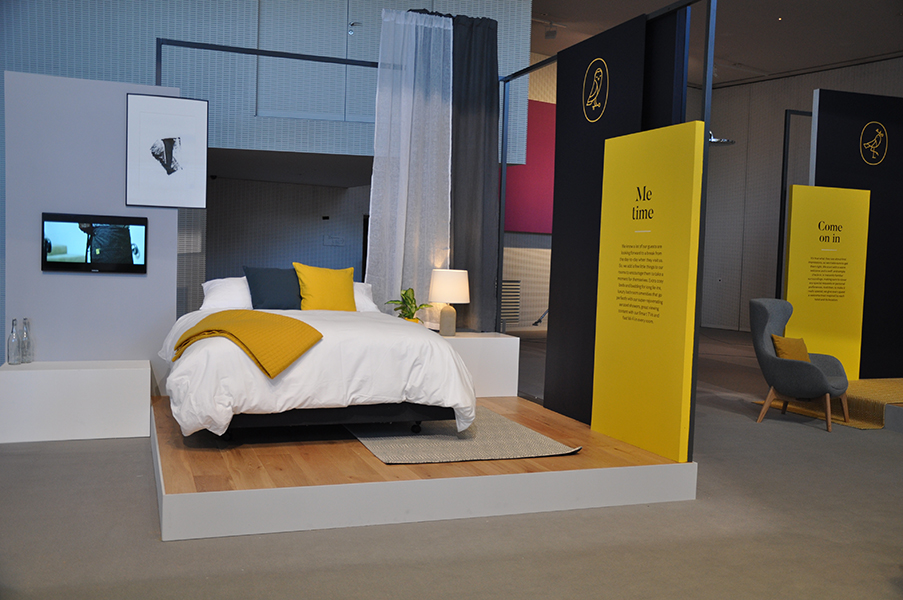 IHG started to introduce the brand in Europe, Middle East, Asia, and Africa, while America and China are earmarked for deployment over time. More than 200 vocoTM hotels are expected to open in interesting and urban locations over the next ten years.
JO&JOE
AccorHotels kick-started a revolution in the hotel industry when it introduced a new brand called JO&JOE. These hotels are designed as playful spaces intended to meet the expectations of all those who value spontaneity, love new experiences, and search for them – Townsters (those who live nearby), as well as Tripsters (those who come to explore the destination). They are focused on design, food, and creating the guest's experience. The concept is designed to promote interaction and encourage positive community living thanks to the shared spaces that are open to both hotel guests and those who are not. Something is always happening at these hotels – performances, yoga classes, or DIY workshops.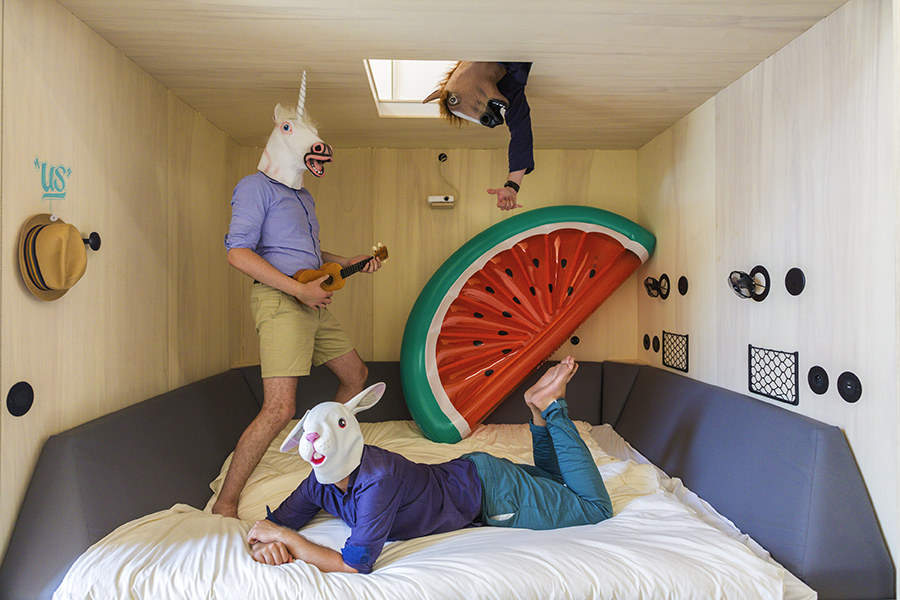 The Happy House is a private space where Tripsters can relax, work, cook, or wash their clothes, just like at home. The essence of the brand is Together – a shared modular sleeping area shared between the guests. In addition to spacious beds, cabinets, reading lamps, and USB ports, the guests have access to common areas for recreation and bathrooms. Yours is made up of rooms and apartments for two to five people with private bathrooms and, depending on the format, kitchen areas. Ideal for small groups and families, the rooms feature a look that is entirely different from the traditional hotel rooms thanks to the originally shaped and extremely comfortable beds. Finally, OOO! (Out Of the Ordinary) offers unusual accommodation for people traveling alone or in groups of up to six people. These original formats include yurts, hammocks, and caravans and provide the guests with an unforgettable experience.
Meanwhile, in the region….
For an unforgettable experience in Belgrade, visit Mama Shelter, situated at the very heart of the city. This place is more than a place where you sleep and eat. "Mama is like motherly love. It's like being in her arms: a comfortable, safe haven where you feel good. Mama feeds you generous, unique dishes made by great chefs. Like a real mom, Mama just wants to take care of you!" is the message of this hotel brand.
Canopy by Hilton opened its branch office in Zagreb last year. These hotels spotlight the following: respect for the local through design, food, drinks, art, and  local know-how; comfort and design – open, large lobby and comfortable rooms; more value – including Wi-Fi and breakfast, as well as a local welcome gift and an evening tasting of local drinks.
P.S. Don't forget that the Verde in Podgorica signed a franchise agreement with vocoTM in April! 🙂
In conclusion, the hotel industry's efforts should be largely redirected towards creating the guest's experience because this is becoming one of the strongest ways of making a connection with the brand. And this is achieved by carefully listening to the customers' needs, their expectations, and their wishes.