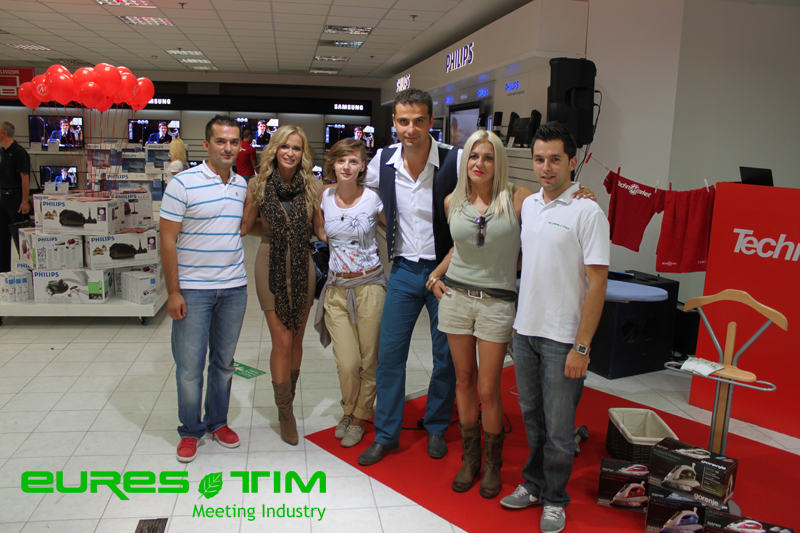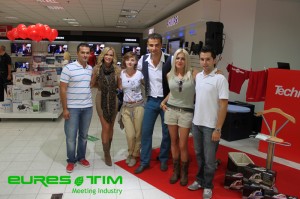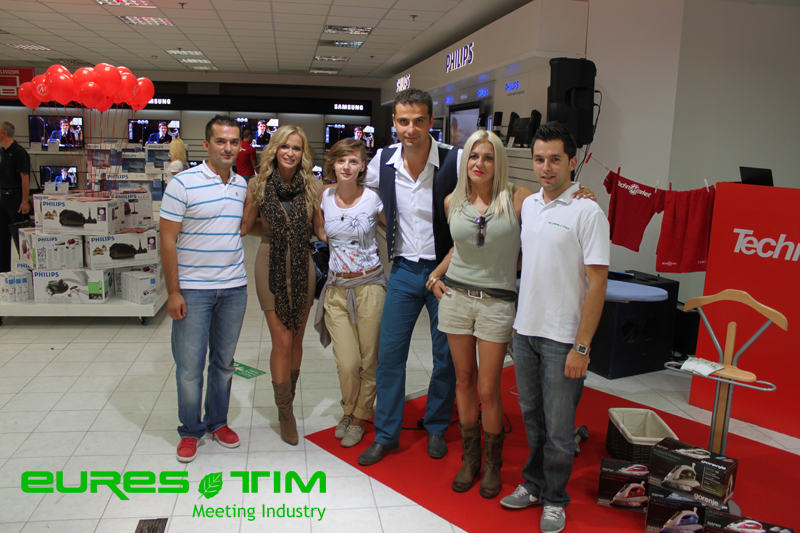 We have talked to Martina Miljanović, marketing manager in Technomarket Croatia, about what that kind of cooperation provides and how important it is.
1. What made the agency Eures tim to gain trust of Technomarket?
It was of great importance to us to find a partner we could trust to. Eures tim was agency that was elected to organize the opening of our first branch in Rijeka 2009. The basis for that decision was: firstly their individual approach where they recognize the client's needs and company's identity, their professionalism at the presentation of agency's previous projects and their team. The branch opening in Rijeka was a large and demanding project. It was a presentation of new retail shop of white goods, IT and audio equipment not only to citizens of Rijeka but to entire Croatia.
2. Considering your position of marketing manager, how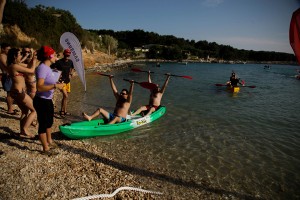 important is the role of the agency Eures tim?
After the opening of the first retail shop in Croatia, Eures tim agency has gained my complete trust and since then I don't consider them only as our agency but as our partners. Partnership means to be able to rely on each other in every situation – "In good and in bad". The retail is very turbulent area and very often requires last minute changes, it is very important to have a reliable partner in those moments, the partner that can find a solution in every situation and for every problem.
3. How demanding are the projects you work on together?
The projects we work on together are various – from projects that require large and demanding organization such as branch openings (event creation, logistics, organization and execution of entertaining activities inside and outside the store, excellent technical support), organization of press conferences to less demanding (in technical sense) projects such as organization of lotteries, gaming tournaments, contests and similar activities for our customers.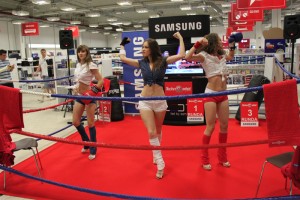 4. Could you share with us one event organization which was one more reason to continue your cooperation with Eures tim?
I can proudly say that Technomarket Croatia in 2011 was host to first international congress "Technomarket & Samsung days" in Split. It was the first gathering of Technomarket top management from all countries we operate in and Samsung Corporation. Taking into considerations who were the attendees, there was no place for a mistake. Apart from the official part of the event, there was also the unofficial part that thrilled all the participants.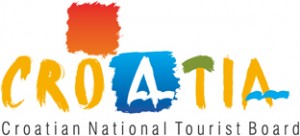 The boat ride to Palmižana on Hvar, where we were welcomed with exclusive treatment, represented Croatia and young Technomarket team at their best. By organizing this congress, Eures tim agency has completely confirmed my trust in them.