Mr. Sorin Munteanu, State Secretary for Tourism in the Ministry for Regional Development and Tourism of Romania shares with us challenges and goals he pointed out, in order to carry out lobby for Romania as a tourism destination at an international and national level.
"It is not easy to convince tour operator or a hotel chain that your country is the right destination for their investment or that the investments are safe, but the satisfaction you get when the some project are implemented, is marvellous!" – says Mr. Munteanu for SEEbtm.
"Romania offers a rich tapestry of tourist attractions and vacation experiences unique in Central-Eastern Europe: medieval towns in Transylvania, the world-famous Painted Monasteries in Bucovina, traditional villages in Maramures, the magnificent architecture of Bucharest, the romantic Danube Delta, fairy-tale castles, the Black Sea resorts, the majestic Carpathian Mountains, spas and much more.
The waters of the Danube, which flow into the Black Sea, form the second largest and best preserved of Europe's deltas – The Danube Delta, which is an ideal location for incentives and home to more than 300 bird species, 160 kinds of fish and 800 plant families. Romania's numerous castles perhaps best illustrate the country's medieval heritage. Many castles and fortresses in Romania feature unique architectural elements and styles that reflect local traditions, customs and purpose.
While castles built from the 14th to the 18th Centuries are strong and austere fortresses built mainly for defence against invaders, those erected beginning in the late 1800s are imposing and luxurious. Once you visit my country, you will have nice memories which will persuade you to return and discover even more about its people, history and culture."
– Are there many clients coming from South East Europe region to Romania, and do you find this market interesting for Romania and its tourism and business offer?
– I think that the tourists from the South East Europe countries are beginning to rediscover Romania and we do the same. There are some unique destinations and tourist attractions in the region which outstand in the international competition and make these countries very attractive, for leisure as well as for business tourism.
–  In what percentage of regular incoming travel agencies is the business related to corporate tourism? Are there DMC agencies fully devoted to corporate and business travellers?
There are some DMC and PCO which are fully dedicated to the MICE industry. It is difficult to rate the share of the business tourism in the whole tourism activity of Romania, but I can only say that in the last years this sector grew considerably and it still didn't reach its full potential.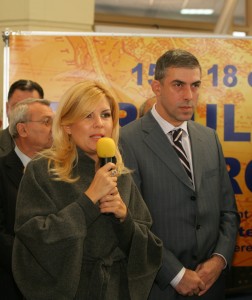 – How popular in Romania are incentives for foreign clients coming from all over the world?
First we have to know that the venues distribution in Romania is 60% in Bucharest and the rest in the country, therefore most of the events are organised in Bucharest. As for incentives, the ideal places are in Transilvania where the Dracula Theme is presented at its best and the Danube Delta.
There are clients coming from Germany, Austria, Poland, UK, USA, the Nordic countries, France, etc.
– What is the most popular period of time when clients organize business events in Romania?
Romania is a year around destination, but I think that we can notice that the events take place during spring/ summer/ autumn. There are annually more than 350 exhibitions and fairs in Romania, and some of them are, of course, international.
– Do corporations from Romania look for destinations in SEE region for their own organization of events, business meetings or conferences?
Primarily multinational or national corporations organize their events in Romania. First of all, the price-quality ratio is very good and the agencies come always with new ideas. But, of course, there are good chances that those companies go also abroad for their events. It should stimulate even more the employers and also the economy in the region.
– Do you think Romania and other SEE countries can be open for cooperation in the near future?
Of course. In my opinion, one of the keys for success is the cooperation among regions and/ or countries. We have some good examples from other European countries, for example for sport events, so I think we should analyse any kind of opportunity to work and act together, as we will be stronger and we all are going to benefit from it.
ROMANIA'S ADVANTAGES ON THE REUNION MARKET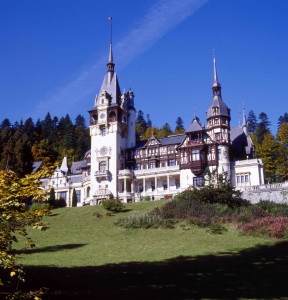 Romania has successfully been asserting itself in the past few years in the competition with classical events venues, based on a series of advantages which make it a reference country for the development of this industry in Eastern Europe:
A new destination, prepared to impress its visitors with an unique combination of unspoiled nature, preserved culture and history, generously displayed in all the geographical regions.
Ideally placed in the central- eastern European region, easily accessible by plane from all the major capital cities.
Political and social stability
Dedicated infrastructure for hosting conferences and exhibitions, constantly and rapidly growing, modernising, diversifying and expanding, generating opportunities of foreign or Romanian- foreign investments, with efficient amortisation.
Main hotel chains of multinational companies already present in Romania, in tight competition with the local offer of accommodation facilities from 3 to 5 stars.
Advance process of introducing international standards of the hospitality industry.
Professional specialising of more and more Romanian companies (PCOs, DMCs) which have the capacity of integrally taking over the organising process involved by a large event and becoming reliable partners for organisers and beneficiaries world-wide, who intend the use Romania as a destination for their events.