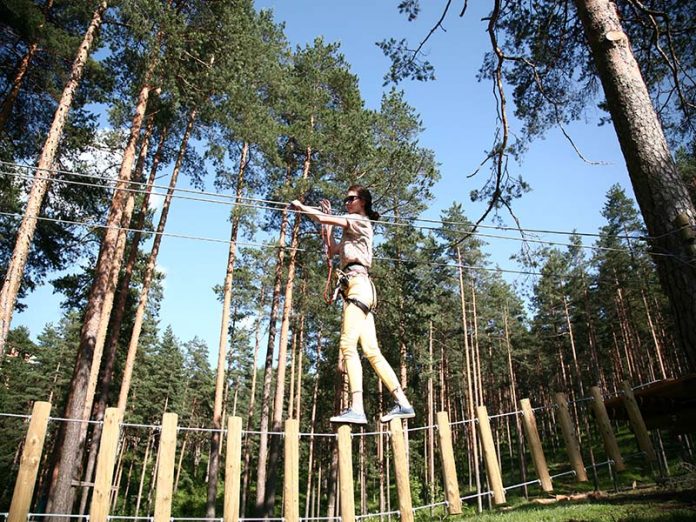 Did you know that during 2019 there were 200 business groups in Zlatibor Mona Hotel?
In the same year, 50 team building programs were organized in the mentioned hotel, and the number of overnight stays, of both domestic and foreign business groups, amounted to 76,585. There is no doubt that the Zlatibor Mona Hotel is a very significant agent in the development of MICE tourism in Serbia, and these figures confirm it.
Within the hotel is the Koledo Convention Center, with the capacity of up to 500 people, characterized by great multi-functionality, the ability to divide into independent entities and adapt to different types of events. It is equipped with modern technology, air conditioning, sound system, lighting and high-speed internet, and floor-to-ceiling windows that provide plenty of daylight and allow comfortable and productive work.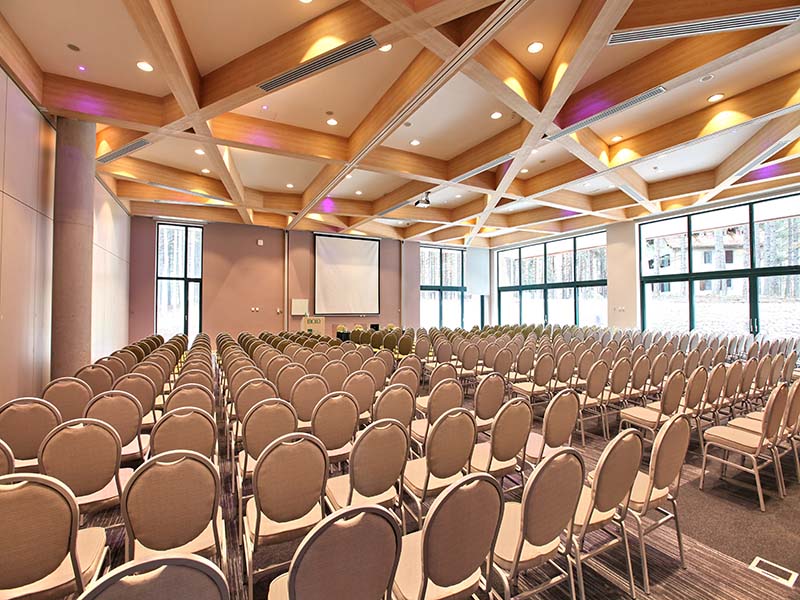 In addition to being a great choice for organizing numerous business events, Zlatibor Mona Hotel stands out for its unique approach to team building programs. Quad bike rides, archery, Tara rafting, Drina rafting, paintball and horseback riding are some of the activities that your team can try out.
Zlatibor Mona Hotel is located in the heart of one of our most beautiful mountains, and for years back has been known for its superb service. It is categorized with 4 stars and offers 120 rooms and suites. The hotel also has two restaurants, a bar, a wellness center and a playroom for children.
Chief Sales Officer at Mona Hotel Management, Petar Platisa, points out that the way of organizing team building programs at Zlatibor Mona Hotel has proven to be very successful because they fully adapt to clients and their needs – "In addition to the already formed packages, we also create unique tailor-made te am building packages. Our key advantage is the one-stop-shop concept – all hotel and out-of-hotel activities are negotiated with us and our staff. This makes logistics easy and we deliver a fantastic team-building experience to our customers! "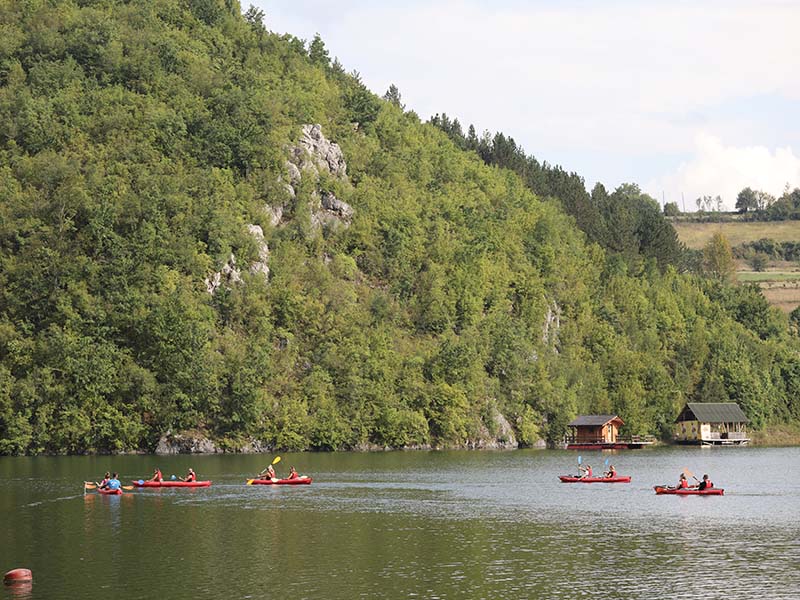 In addition to highlighting the success of the previous business year, in which the occupancy of hotel capacities was as high as 79.91% and the participation of the MICE segment was at a significant level, the hotel predicts that 2020 will be even better, regarding this type of tourism. The realization of the latest project of Mona Hotel Management – the opening of the Mona Plaza Hotel in Belgrade, will also contribute to the excellent business results.
In this way, an excellent cross-selling platform was formed, because now the company can also partner with corporate clients in Belgrade for incentive activities outside Belgrade. Improvement of the road infrastructure will also open the door to new markets, and the development of Loyalty programs that will provide member companies with benefits within the Mona Hotel Management Group will provide great opportunities.