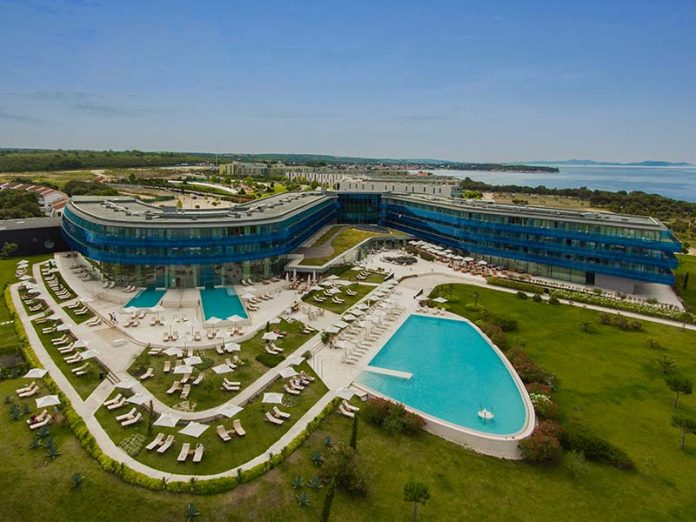 Welcome to Falkensteiner Resort Punta Skala – the perfect location for meetings and events!
Combine business and leisure in the perfect Mediterranean set up, close enough to major hubs of Europe but still far away from tourist crowds!
3 hotels
8 event halls
NEW – one of the largest, single-room capacity hall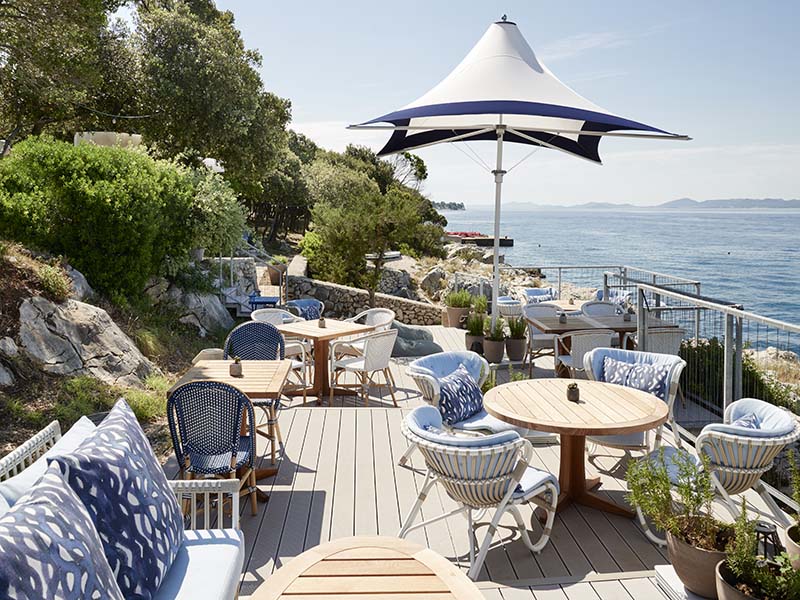 Conference Centre at Hotel & SPA Iadera*****, with its seven combinable and innovatively equipped conference rooms, represent extraordinary multifunctional venue where you will find everything you need for organization of small meetings and/or large events. Thanks to its modern layout, with a separate entrance, reception with a wardrobe, foyer and business centre, the conference centre is a separate business unit that ensures its participants the peace and tranquillity necessary for all kinds of events. And, in addition to this, we have important news for event planners for May 2020!
New Event Hall VENTUS in May  
Part of new, stylish and contemporary sports, entertainment and event centre Fortis club, opening in May this year, will be multi functional conference room VENTUS for 470 persons. It will have modern technical equipment, comfortable seats, daylight and extensive array of services offered on sight, as well as with quality and customized support by hotel's team (from planning to implementation of the event) which makes it great choice for the organization of business and social events.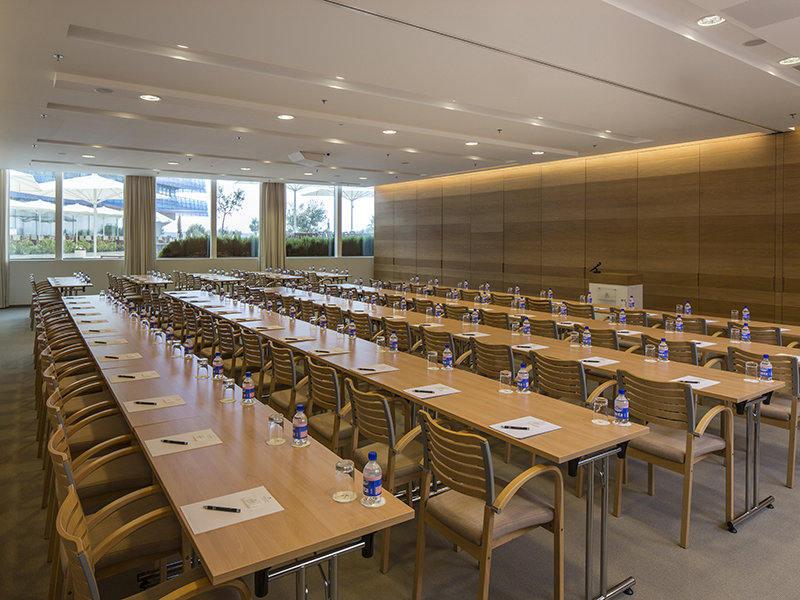 The facts that it is one of the largest, single-room capacity hall for hosting corporate and business events in Dalmatia, as well as it's attractive location, modern facilities, flexible multi-use event venues and industry leading technology, combined with on-site accommodation, spa and wellness, gastronomic and entertainment resources make it a perfect choice for your event!
Be it a car launch, international conference, team building, seminar, business workshop, product launch or promotion of new product, their team is at your service to guarantee an event a roaring success!