When we talk about the application of modern technologies in event planning, today virtual reality is impossible to avoid (VR).
It has been a subject of interest among the professionals in this field for over a decade. Most of the controversy is over the question of whether live meetings should be replaced by virtual ones. This three – dimensional environment, which is entirely computer generated and known to us as Virtual Reality, has the ability to change the way we see an event, plan it, discuss it on-site, and participate in it.
The task of virtual reality is to transport the user to a new world where they will be able to experience different situations. It draws the use into a completely new dimension in where everything that is around or that is available is also interactive. Since virtual reality can now be set up thanks to the use of different platforms, it is very important that event planning professionals choose the right platform for their target audience.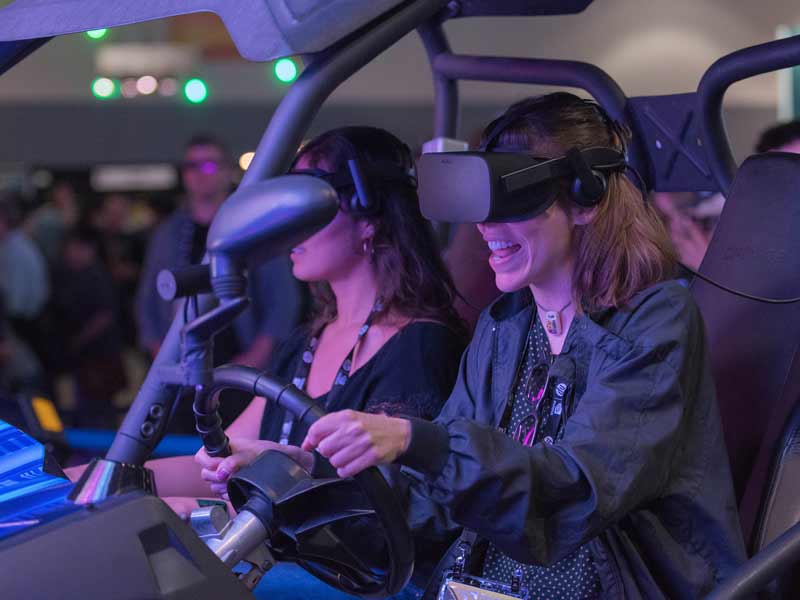 Corbin Ball, a well-known international lecturer and consultant in the field of applying modern technology at events, last year declared virtual reality to be one of nine incredible trends in the event industry. As more and more applications intended for this purpose emerge on daily basis, people's interest in virtual reality is skyrocketing. Event planners, because of the nature of the work they do, want to keep up with new technologies and incorporate them into their planning. And as experts and professionals in this field say, VR will soon become one of the main trends in event planning. That is why we have chosen some of the most interesting examples for you. Enjoy the read!
How to Make an Event More Attractive
In March this year, the Guinness record in "The Most People Using Reality Displays at the Same Time" has been broken. All this took place at a Vancouver event, organized by YPO EDGE, which brings together top team leaders from across the world. During his presentation, Ziv Aviram, CEO and co-founder of Mobileye, surprised all 1,867 attendees bygiving them an unforgettable experience – driving a driverless car in virtual reality.
All participants received their own sets of VR goggles that led them through this experience. When Aviram gave the sign, they all put their goggles on and started the ride. Now imagine almost 2,000 people sitting in their comfortable chairs in an auditorium turning their heads left and right, braking and pressing the horn, laughing and talking. This VR world was almost impossible to distinguish from the real one!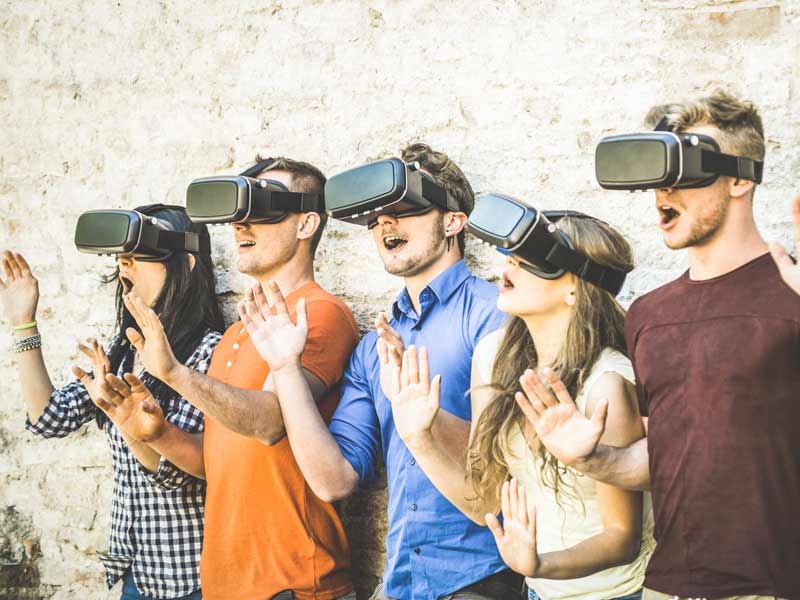 Another very interesting example was using VR at a press conference organized by Intel to introduce its latest camera. Throughout the process, the participants were led by Intel CEO Brian Krizanich. The guests were invited to put on the headsets that were waiting for them and the magic began. VR took them high above deserts and showed them what it is like to jump from a helicopter with a parachute! The camera they revealed at the conference was strapped on a professional parachutist's head, and the headsets that were distributed to the reporters were directly connected with it, so they all had the impression that they were jumping from more than 1,000 meters together with the parachutist.
While we're at extreme sports, which are for obvious reasons avoided as team building activities, they just might be based on virtual experience in the future. Place your VR goggles and ski over the most dangerous cliffs, be a Formula 1 driver, dive at great depths or ride a glider, try free climbing or alpinism.
The task of virtual reality is to transport the user to a new world where they will be able to experience different situations.
Pop-Up Venues
Have you ever been to a museum or an art gallery, without any artwork being there? Probably not. Neither have we. But, believe it or not, this is actually possible! Last year Amsterdam, Holland, in the part of the city where the museums are located, saw the
Museum Square emerge where the Access Art event took place. All passers-by who were interested received headsets that displayed the world's greatest art works in VR – from ancient Greece and humanism and renaissance to pop art and modern works. Works of music were also included!
People were walking around the square with their VR equipment and looked at paintings, sculptures, different pieces, and listened to the most famous compositions. There was also the feature to learn more about each artwork, choosing options related to its history or the historical period in which it was created or searching for more information about the author of the work. This kind of events in the event planning industry is called Pop-Up Venues.
Did You Know? 
Women are not so interested in VR comparing to men, show researches. And while men want to know almost everything concerning Virtual Reality, women use VR headsets most often just for watching music videos and dancing.
What if…
This story intrigued us, so we started thinking about how sightseeing or visiting certain destinations might look. Is a walk around Paris going to be replaced by a walk in some room with VR goggles on? This certainly brings a lot of advantages – the distance to be travelled is not a problem anymore, museum working  hours become irrelevant, as well as the size of the group that is going "sightseeing," and you can "visit" even the most inaccessible destinations.
Another of the recent Pop-up Venues was the Soho District of London, where the traditional Cuban bar Casa Havana was revived, and the organizer was Havana Club, one of the world's leading producers of rum. The event itself lasted for two full days, and a special
VR tour was designed for visitors. Using virtual reality, the guests were introduced to Mr. Perez, the owner of Casa Havana, and he took them to Cuba, to the other side of the world. There they had the opportunity to see his house, hear about the whole history of the bar and the history of rum, and they learned the ingredients of his most famous cocktail, Silver Pineapple. When the VR tour ended, this cocktail was waiting for them as a welcome on their return to reality.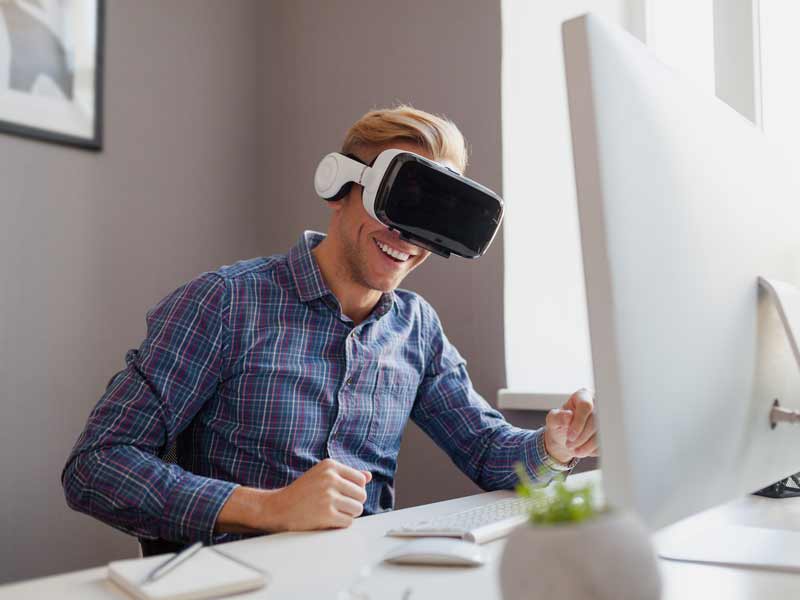 As you have seen, or maybe even anticipated yourself before, the possibilities are countless. Your imagination is the only limit. The prognoses say that it won't take much longer until virtual reality takes the lead in event planning. And when that happens, it will be the biggest change the event industry has ever seen! The question remains whether the virtual can completely replace the real experience? And if it can, should it? Where should the boundary between virtual and real stand? In any case, cautiousness is advised. Read more about this here.
DID YOU KNOW?
When VR headsets are used for first time, number of people that felt sickness and headache is pretty big. This happens because they are convinced that they are moving around instead of sitting or just standing.