This June, Portoroz in Slovenia will be a perfect set for the 25th European H.O.G. Rally, which will welcome Harley-Davidson owners from across Europe and the world. Starting on Thursday, 16th June 2016, the H.O.G. Rally, as the social gathering of the year for Members, is expected to gather 25,000 visitors over the weekend.
Charlie Alger is a long-standing Account Director at Goose Live Events bringing his extensive experience in both corporate and public events to the Harley-Davidson festivals across Europe, as Event Manager for the European H.O.G. Rally.
Q: Can you tell us something about the client and client's (Harley Davidson) needs regarding the event?
Charlie: Harley-Davidson fulfil dreams inspired by the many great roads of the world by providing extraordinary motorcycles and customer experiences. They fuel the passion for freedom and allow customers to express their own individuality. Harley-Davidson motorcycles feature powerful engines with an extensive range offering sportsters, touring and street bikes.
This June will see the 25th European H.O.G. Rally come to Portoroz, Slovenia.
The beautiful seaside town will provide a fantastic home for the event which will welcome Harley-Davidson owners from across Europe and the world.
The last two events were held in Puerto Sherry in Spain, Biograd in Croatia and before that the 110th Anniversary H.O.G. Rally was held in Rome. Goose Live Events were employed by Harley-Davidson Europe to help them find a location for the event following their work on the 2015 H.O.G. Rally in Spain. Portoroz was mentioned and following some remote investigation and an initial visit to the town, the plan was crafted.
The H.O.G. Rally is the social gathering of the year for Members.
It is a chance to catch up with old friends and make new ones, sharing the discovery of a new part of Europe and new roads to ride. 25,000 visitors are expected over the weekend.
Q: What was the main challenge in organization of this event?
Charlie: With such a large scale event over a large public venue there are a lot of stakeholders to consult with. The local authorities have been very supportive and their involvement is vital in bringing all necessary stakeholders together in delivering an exciting open to all event.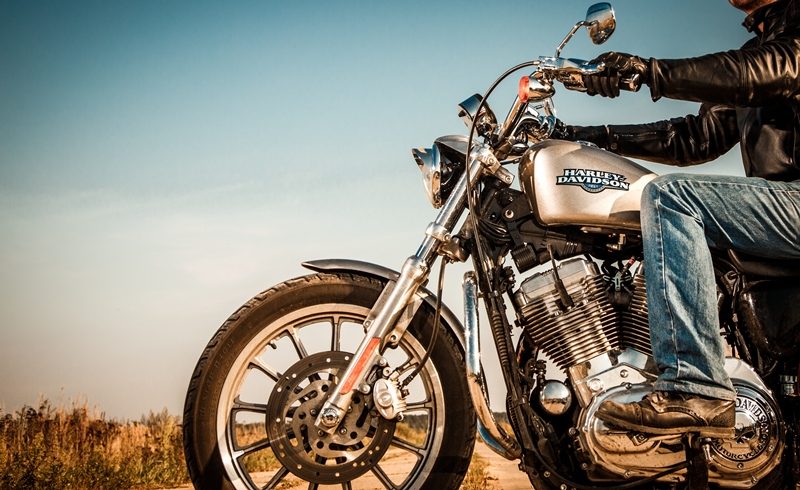 Q: How hard was it to find proper location?
Charlie: It is extremely difficult to find a location that lends itself to this kind of event, there are many key elements we need to create the environment and atmosphere of a H.O.G. Rally. Portoroz ticks all the boxes – roads, access, accommodation and a friendly environment. Other venues were considered and some are being looked at for future years.  
Q: Why did you choose Portoroz?
Charlie: Portoroz was selected as it provides a beautiful coastal setting for the event with fantastic roads, in a central part of Europe making access for the majority of members a few days ride. The friendly people, bars, restaurants and the wide range of accommodation will make for an extremely enjoyable event.
The town itself has some open spaces that lend themselves to creating an "open for all" event, allowing not just the hard core members to get involved. It will take place over three days starting on Thursday 16th June 2016 with live music each night on the main square opposite the Grand Hotel Portoroz.
Q: Is there any increase of demand for South East European countries as a new location?                                                                                    
Charlie: H.O.G. Members are always looking for new roads and counties to discover, so coming to countries they may not have explored before is a key part to the event.
Q: What do you consider as a highlight of the event?
Charlie: Highlights of the event include the Custom bike show which will take place on the Friday afternoon in the beautiful and historic Tartini Plaza, and the parade on Saturday where Harley riders will line up en-masse and embark upon a ride taking in the beautiful scenery of the region, riding through Koper and Isola before returning to Portoroz.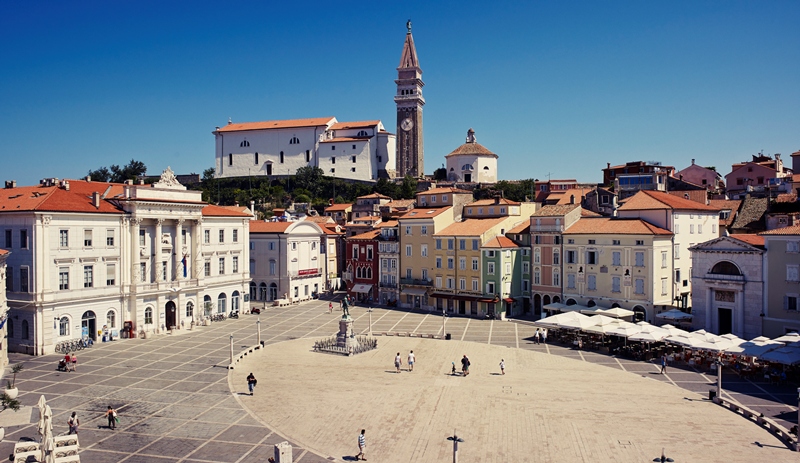 Both events offer a great chance for all to see beautiful and individual bikes and soak up the atmosphere. The event will also showcase the very latest bikes from Harley-Davidson with many available for test-rides from the demo centre. Guests can also enjoy an off-road experience with Jeep and discover just how capable these vehicles are.
Goose Live Events create engaging live and virtual brand experiences for all types of audiences all over the world. The ultimate events. Corporate clients include FTSE100 companies AstraZeneca, Mondi and Syngenta as well as Whitbread, Luxottica and automotive brands Bentley and Lamborghini. Goose also promote and manage a number of public festival and events including Regent Street Motor Show, Bonhams London to Brighton Veteran Car Run and the Silverstone Classic – the world's biggest classic motor racing festival.