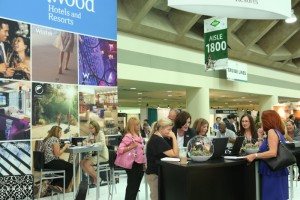 Exhibitors from around the world and across the United States reported that business was brisk with Hosted Buyer appointments, group presentations and drop-in traffic at that week's AIBTM 2012 in Baltimore. The structure of this year's AIBTM Americas Meetings Week kicked off with a day of education and more than 2,250 people in attendance, over 50% up on the previous year. Education was a highlight with a variety of speakers, sessions and keynotes.
The number of exhibiting companies on the show floor also increased, up from 183 to 194 including 55 new to the event this year, and all resulting in a 5% increase in overall growth of the event.
This year's Hosted Buyer program had representatives from 29 countries, among them 83% were domestic US based.
Also, during the exhibition, the AIBTM CEO Summit was held. It featured two speakers who discussed the flattening power structure of the 21st century and cultural trends that will affect business in the coming years. Following on from the first event in Baltimore last year, this second summit welcomed a select group of 30 invited CEO's and EVP's involved in the meetings and associations business.
Barbara Kellerman, the James MacGregor Burns Lecturer in Public Leadership at Harvard University's JFK School of Government, kicked things off with her presentation – "The End of Leadership." Kellerman said leaders are losing power and influence while followers are gaining it. This has led to a flattened power structure, the result of a series of cultural and technological trends that she highlighted.
First technology has sped up how quickly people who had previously little power now can use information as ammunition. Social media has handed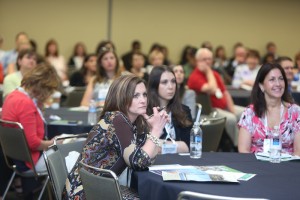 instant power to the powerless to change leadership behavior by exposing wrongdoings.
"The main objective of the CEO Summit is to bring new speakers, new concepts and value to everyone's agenda. We are delighted to see so many representatives from Europe, USA and Canada with us to attend not only this event but to also visit the trade show floor," said Craig Moyes, Reed Travel Exhibition's Portfolio Director for the IBTM Global Events Portfolio.
Reed Travel Exhibitions, IBTM global event portfolio, announced a joint partnership with Lithium Logistics Group to launch the Global Emerging Leaders Community. Through this partnership, the Global Emerging Leaders Community will provide leadership development and education opportunities for up-and-coming professionals in the meetings, incentives, conference and exhibitions industry.